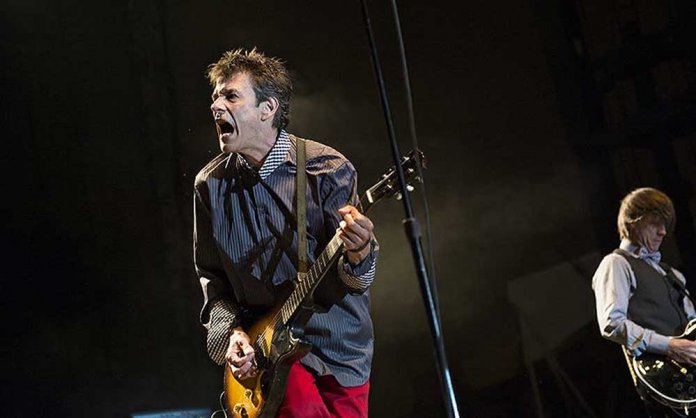 Songs are the soul's food. They have their own genres, and no matter how picky you are, you will like at least one of those genres. And when you do, you will sing along those songs. But the best part is that when you become confident about the songs, you sing them at the top of your lungs with full force. It could be that you have got the right lyrics, but it is also possible that 15 years later, you find out that the songs you were singing in Europe trying to enact some Bollywood scene was really a musical misunderstanding.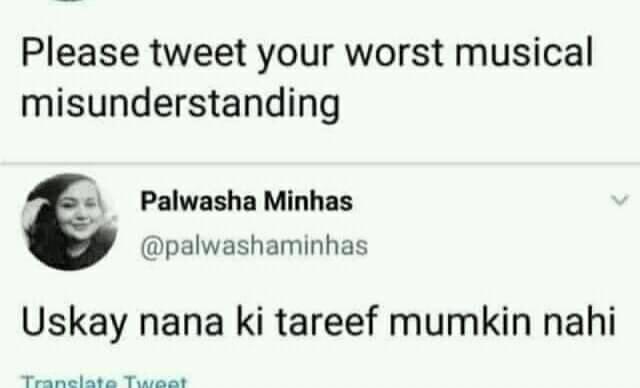 And apparently, several people have had a similar incident in their life, minus the Europe part. So we have attempted to compile some of those musical misunderstandings. Have a look!
1. When your musical misunderstanding can become a relationship misunderstanding
Sing that in front of your partner, and they will surely be pissed. And honestly, it doesn't even make romantic sense now, does it? Or were you assuming that the singer wanted to make his/her loved one jealous?

2. This song has seen more versions than the sand particles on the earth 
I will never forget that girl on the Pakistani show who messed up this song forever for me. In fact, I will always remember her confidence.

3. Wasn't it the right one? Woah!
Wait, I did this every time I saw Kabhi Khushi Kabhi Gham and Amitabh is singing this song. You know, right before Anjali breaks that world-famous gamlaaaaa. 

4. Ahem, please tell us your parents were not around.
Nazia Hasan songs are so beautiful that even though the singer belonged to your parents' generation, even you love her. Or am I wrong? And you can sing her songs to your heart's content in front of your parents as well but if you haven't understood them right, it better you don't do it; especially if you have this misunderstanding.

5. I had the same idea!
Kal ho, Na ho is one of those evergreen Bollywood movies that one can watch any day. And that moment when SRK sees Preity Zinta for the first time and the song begins, even I sang it as pretty huma for a good few years. And all this even though I knew the character was not named huma.

These are just a few of those that people shared over Facebook. Even you can contribute to this list. Maybe your misunderstanding is worse than these. If so, we will include yours here. So do not forget to comment on Facebook and let us know!
Stay tuned to Brandsynario for the latest news and updates!