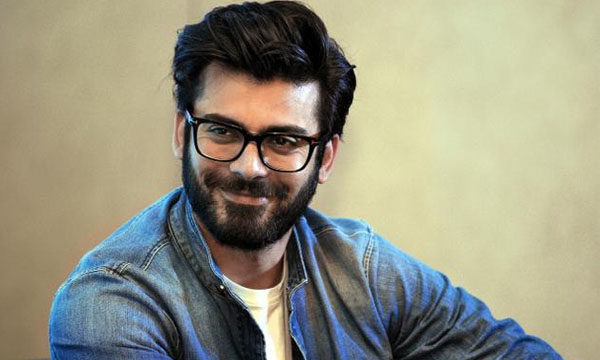 The Indian journalist, Soumyadipta Banerjee's scornful letter to Pakistan's beloved actor, Fawad Khan has created a massive fire on social media. Seemingly, Pakistanis are shocked to read the sarcastic note and have risen to defend their favorite superstar of all times!
The nation's leading entertainment magazine, FHM Pakistan has written the perfect reply to the journalist from across the border.
[fb_embed_post href="https://www.facebook.com/FHMPakistan/posts/1105202436235908/" width="550″/]
Indian Journalist's Sarcastic Letter to Fawad Khan is the Most Shocking Thing Ever!
Calling Soumyadipta Banerjee a "Senseless Bollywood Journalist", the magazine rightly spoke out that Fawad Khan deserved all the appreciation he received in India and he gave their industry what no other B-town could ever offer.
"If India has graciously showered love over Fawad Khan; then that is due to the fact that he has earned it along with any other Pakistani star. If you have given him the awards, than he has given you enough of his looks and acting, that no other of your actor would have been able to offer with such perfection," the writer says.
However, FHM has warned the Indian journalist not to ridicule any Pakistani celebrity ever again!
"Please note it down for your next article that if you, in the future, dare to stand against the Pakistani celebrities or anyone; you will get an even worst response", the note ended.
Meanwhile, there is a heavy uproar on Twitter against the Bollywood journalist. Indians and Pakistanis both alike are speaking against the mocking letter by Soumyadipta Banerjee!
the idiots #FawadKhan best all love #Zindagigulzarhai #Humsafar it's not Bollywood is Lollywood @_fawadakhan_ And we fell in love with him pic.twitter.com/0FvykvQqh3

— Sara fawad khan (@fk656627) September 21, 2016
Asking #FawadKhan to go back to #Pakistan post the #UriAttacks is ridiculous. He is an actor for God's sake, not a peace ambassador

— Devlina Ganguly (@DevlinaGanguly) September 21, 2016
https://twitter.com/Farikina/status/778444483570507777
Haters do not film #FawadKhan in Bollywood

Me: two films in a year2017@_fawadakhan_ Good luck you are the best always pic.twitter.com/FRSvHuP8iS

— Sara fawad khan (@fk656627) September 21, 2016
HAHAAHA! The real misery #FawadKhan is inflicting on India is with his charm and smouldering looks! #deathbycharm #PakistanIndia

— Wajeeha Abbasi (@WajeehaA) September 21, 2016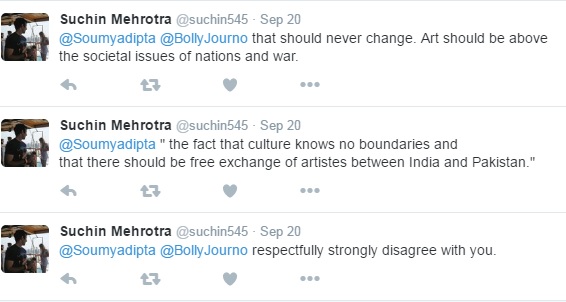 Apparently, Soumyadipta Banerjee received so much backlash that even he had to call off the debate at the end of the day!
Enough backlash for a day for the blog on Fawad Khan. Those who understood that it is a form of protest. Thank you.

— Soumyadipta (@Soumyadipta) September 20, 2016
What do you think about Soumyadipta Banerjee's letter to Fawad Khan? Share with us in the comments below.
Stay tuned to Brandsynario for more updates!