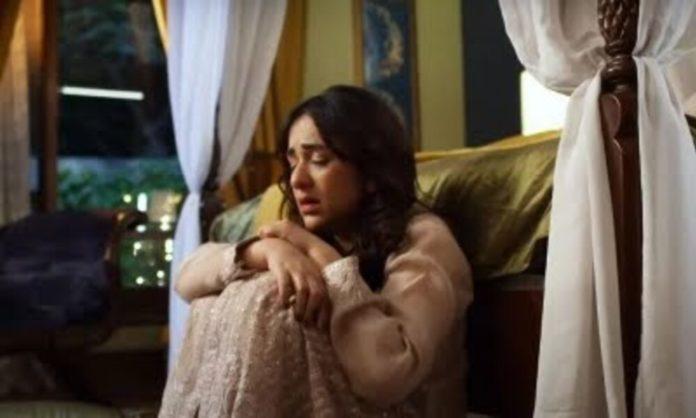 Pakistani drama Tere Bin has caused a social media uproar yet again after its last night's episode which has gone viral for a majority of reasons. Tere Bin starring Yumna Zaidi and Wahaj Ali has broken all records for its popularity and ratings.
Despite the controversial storyline and cryptic messages, the leads have managed to gather the attention of many. However, after the recent episode, the audience is not happy with the writer or the latest turn of events.
Last week Tere Bin ended on a high note where the teaser for the next episode caused a ruckus on social media. The teaser which portrayed the theme of marital rape caused the audience to fume and many started questioning the writers for an unprecedented plot twist.
The uproar became so massive that the writer shared her thoughts asking the audience to calm down and wait for the next episode. Meanwhile, rumors of the next episode being scheduled to refilm also went around and last night's episode confirmed that the writer has strayed away from the actual scene and story which depicted the course of marital rape.
Read More: 'Murtasim' Wins Heart After This Intense Scene From Tere Bin
Fans React To The Change In Script
Netizens and fans took to social media to share their thoughts about the re-filmed episode or perhaps the re-dubbed scenes which are very evident. For now, fans are unable to comprehend what happened in the show and whether the writer has changed the script since the scenes don't make sense while some suggested that the writer has changed the script to save themselves from severe backlash that was bound to happen incase the drama went ahead with the actual scene.
Some of the reactions from the audience can be seen in the tweets below.
All I want to say after watching today's episode of Tere Bin "Awaam Kya koi chuntiyan 🐜 hain? "

— Rabia Anum Obaid (@RabiaAnumm) May 24, 2023
Come on rabia, the whole team accepted the backlash, they understood the situation , the effect of content on society therefore they made a major change in their story..
At this point we should appreciate the whole team for accepting their mistake rather than making a controversy

— صائمہ یٰسین (@SaimaYaseen20) May 24, 2023
What are your views about the recent turn of events in Tere Bin? Share your thoughts in the comments below.
Read More: Hareem Shah Claims Possession Of Scandalous Video Of Maulana Fazl-ur-Rehman
Stay tuned to Brandsynario for the latest news and updates.