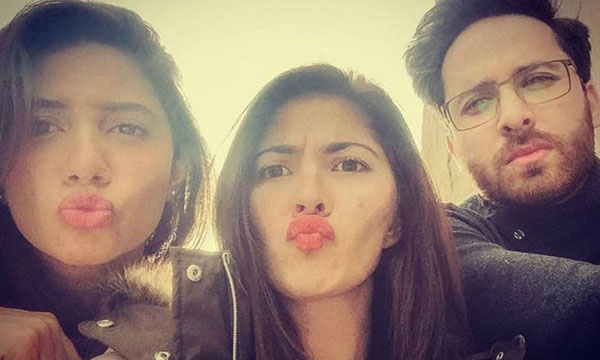 Seems like 2017 will be the year of Mahira Khan! The starlet has floored both India and Pakistan with her killer performance in "Zaalima" and "Udi Udi Jaye". Her dream debut with Shah Rukh Khan is all the what the entertainment fraternity is talking about!
While she is flying high and receiving all the love from her fans for her performance in Raees, Khan is already up and about with the shooting of her upcoming Pakistani movie "Verna'.
From the sets off #Verna upcoming #pakistani movie directed by shoaib mansoor #PakistaniCinema pic.twitter.com/izzotFFSgS

— Mahira Khan (@mahira_khan_fc) February 4, 2017
Khan looks her usual pretty self on the sets of the movie!
Is this cute kid starring in the movie to alongside MK?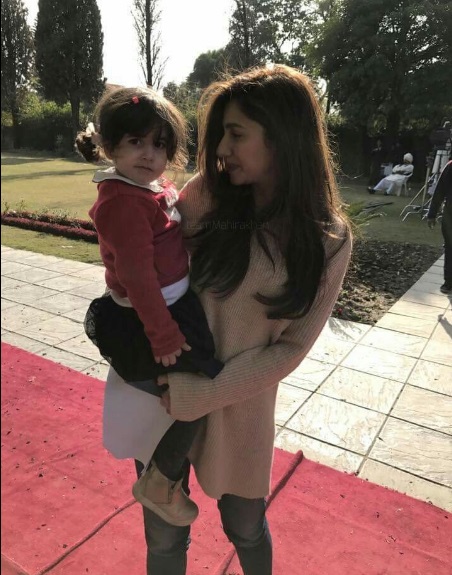 The cast & crew of the movie seems like one happy team!
Mahira looks like a bachi here..literally,choti bachi! 😍😂 #mahirakhan #verna pic.twitter.com/rEbr2C2ZqS

— s♡m (@creation_lush) February 13, 2017
The shooting is apparently taking place in Islamabad
Social media is excited to see from the set of Verna!
@TheMahiraKhan on the set of @MeShoaibmansoor upcoming film #Verna #MahiraKhan #Islamabad pic.twitter.com/UFaRAumYGE

— Maha khan (@MahaSkhan94) December 29, 2016
@TheMahiraKhan looking stunning on the set of Shoaib Mansoor's upcoming film #Verna #MahiraKhan pic.twitter.com/6yjt4HJxNK

— Maha khan (@MahaSkhan94) December 29, 2016
From the set of #Verna #mahirakhan pic.twitter.com/H7EWHYBTA5

— Team Mahira Khan (@TeamMahiraKhan) January 14, 2017
Pakistani Movie Verna ft. Mahira Khan: All You Need to Know!
As usual, MK looks her beautiful self and we can't wait to know more about her avatar!
The mastermind behind Pakistani blockbusters, Khuda K Liye and Bol Shoaib Mansoor will be making a comeback with Verna.
Shoaib Mansoor can easily be credited for the revival of Pakistani cinema. Verna is set to be yet another potential blockbuster, written and directed by the showman Shoaib Mansoor himself under his banner SHOMAN Productions.
"This film has been Written and Directed by a man of Pakistan for the men of the world to listen to women. It is to encourage women to speak up … Khuda ke liye bol verna…..", divulged Shoaib Mansoor.
Mahira Khan's 7 Performances that Prove She is More than Just a Pretty Face!
The movie will be released worldwide on Eid-ul-Fitr 2017 by HUM Films.