Mahira Khan is on a roll! After her success in Bollywood,  she has become a hot property in both Pakistan and India. Already, there is a huge hype for her upcoming movie "Verna", being directed by Shoaib Mansoor and people just can not wait for its teasers to roll out.
While she is flying high and receiving all the love from her fans for her performance in Raees, Khan is already up and about with the shooting of her upcoming Pakistani movie "Verna'.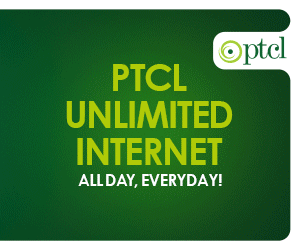 Theme of Verna
Like in Khuda Kay Liye and Bol, Shoaib Mansoor has always addressed taboo topics and societal issues that needed to be brought to light. Similarly, in Verna, the veteran director plans to weave a worthy story with an eye-opening message. Earlier, in an interview, MK divulged
"His films always do revolve around a certain social issue/taboo, yes this film does the same."
Wondering who is the lead hero?
Just recently, her leading hero was announced and you won't believe who he is!  It is none other than the Coke Studio singing sensation, Haroon Shahid.
For those who don't know, Haroon hails from Symt the band and made waves with his song "Balliye" ft. Qurutulain Baloch in Coke Studio last year.
In an interview to Dawn, Shahid revealed:
 "The script is pretty strong and I have full faith in Shoaib Mansoor directing yet another blockbuster"
Mahira Khan's Character & look in the Movie
From what we know so far, MK's role is pretty challenging and different from what she has done so far. In an interview to the Express Tribune. the starlet revealed:
"When Shoaib Sb called me after five years this time and told me the story, I knew I'd be challenged as an actor."

"I don't think I'll have it that easy this time! I hope he can manage to bring out the best in me and I am ready to give it all I've got"
From the BTS shots that have surfaced on social media, Khan has donned a natural look. In Raees, we saw her all dolled up and adorning glamorous outfits. In Verna, MK appears simple and serene, yet super sassy.
Hamza Ali Abbasi to do a guest appearance?
While there has been no confirmation on the matter, Hamza Ali Abbasi has been spotted on and off on the sets of Verna with Haroon. We are guessing, Hamza will be a part of the guest cast and will be performing a cameo role.
Mahira Khan to do a DDLJ type scene?
Just yesterday, Khan posted a video in which she is dancing in the mustard fields. Her post strongly hinted that we will be seeing her pulling of a Kajol and SRK in Verna.
Shooting at Koh Fateh Khan
Even the set of Verna is pretty grand and lavish. The film is being shot at a regal Haveli at Kot Fateh Khan. It is one of the most legendary villages in Fateh Jang Tehsil of Attock district and holds historical monuments of both Muslims and Sikhs.
Mahira Khan and Verna Team are shooting in #Haveli #KotFatehKhan for #Verna
All the best for The Team! pic.twitter.com/HSvnMOZE3E

— gee ☕ (@0utOfTheWoodss) February 18, 2017
Some parts of the movie are also shot in Islamabad.
Introducing Naimal Khawar
This lady is a never-seen-before face and from the looks of the BTS revealed, she is a part of the cast. Not much is known about the beauty. We will keep you updated as soon as we know the details.
Mahira Khan to sing in Verna?
Not only Queen Khan will be wowing us all with her acting in the movie, it seems Khan is likely to sing as well.
In an interview to Bollywood publication 'DNA", Mahira  hinted that the movie's director Shoaib Mansoor is eager to make her sing in Verna
"He wants me to sing in our new film together called Verna. He knows his music. But I can't! I am extremely self-critical"
Shockingly, he thinks that MK is a better singer than an actress.
"Although Shoaib Mansoor feels I am a singer. He feels I am better at singing than acting"
While we have never heard her singing, we know that Mahira rocks at whatever she does.
Pakistani Movie Verna: Mahira Khan Starts Shooting for Shoaib Mansoor's Film! [Pictures]
The mastermind behind Pakistani blockbusters, Khuda K Liye and Bol Shoaib Mansoor will be making a comeback with Verna.
Shoaib Mansoor can easily be credited for the revival of Pakistani cinema. Verna is set to be yet another potential blockbuster, written and directed by the showman Shoaib Mansoor himself under his banner SHOMAN Productions.
The movie will be released worldwide on Eid-ul-Fitr 2017 by HUM Films.