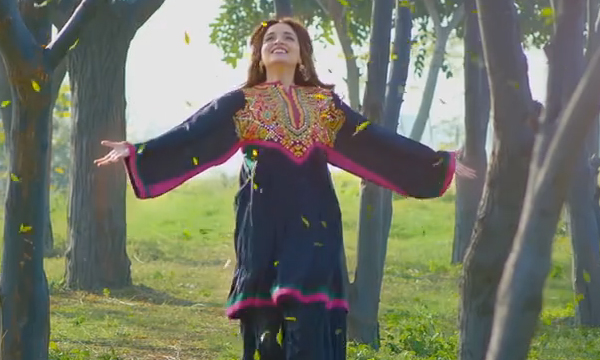 One of the much-anticipated Pakistani movies of the year, Janaan is all set for its release on Eid-ul-Azha 2016. Its title track by Armaan Malik is finally out and is bound to make the listeners fall in love with the tune.
The music seems nothing short of great! Salim and Suleman are the ones behind the main track, Janaan and the lyrics have been penned by Fatima Najeeb. The singers and music composers from both Pakistan and across the border have unitedly produced music for the film.
Watch the title track of Janaan here.
You should also check out Armaan Malik's video singing the OST at the launch of the song.
The heartthrob Bilal Ashraf sent a message to his fans at the event.
The movie features a diverse band of singers contributing to its soundtrack and the buzz is that apart from Bollywood singer Armaan Malik, Shreya Ghoshal too has lent her voice for the rom-com's soundtrack.
Check out Shreya Ghoshal humming the tune for Janaan in this press meet up!
Watch Armaan Malik enthralling us with his voice in this video!
However, this isn't the first time Indian artists are singing for Pakistani films. Earlier in Hum TV's Bin Roye, Rekha Bhardwaj, Harshdeep Kaur and Ankit Tiwari lent their vocals.
"Our actors and singers have always worked in India, but nothing much is happening vice versa. So we wanted to bring top notch artists here and tell the world that we are equally capable and talented," said co-producer, Imran Kazmi explained while talking to a local entertainment website.
"We got Salim-Suleman on board to share their knowledge and experience with us, and of course, they have done a fantastic job as well. Such initiatives spread love. I'm not saying Janaan will change the face of  our industry, but it will definitely give a kick start for Pakistani cinema to grow global," he added
Other than that, party tune Shor Sharaba has been sung by Indian singers Bhoomi Trevidi and Shadab Faridi.
Debutante Pakistani singers, Yusra Iqbal and Awais Niazi have taken the place behind the mic for Pashto song Reidi Gul. Another track, Jhoom Lay which is sung by the rising singer Natasha Beyg!
http://www.brandsynario.com/3-pakistani-movies-janaan-actor-in-law-zkhh-releasing-on-eid-ul-azha-2016/
Fingers crossed for Janaan's music tunes as well as for the movie itself. Stay tuned to Brandsynrio for more updates!