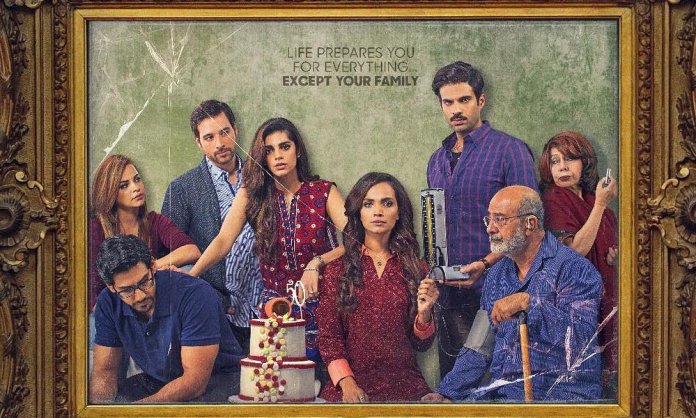 Sanam Saeed and Aamina Sheikh starrer 'Cake' is now available on the world's leading streaming portal Netflix and it has just made the audience glued to their seats again.
Directed by Asim Abbasi, 'Cake The Film' has been winning critical acclaim in international forums. The film was a box-office hit in Pakistani cinemas and likewise, it has created a buzz yet again after it made it to Netflix.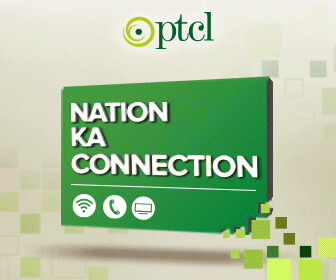 Its unconventional story and stellar cast are now receiving recognition beyond borders and we are not surprised!
Cake Director Asim Abbasi Shuts Down Reham Khan's Shocking Claims On Oscar Submission
Cake The Film has also been added on Netflix India and oh boy, the response is just amazing!
Watched the very heartwarming #CakeTheFilm on @NetflixIndia over the weekend and it filled my heart. Beautiful writing & direction by @IllicitusProduc. Loved hearing words like "Chamchicchad" make their way into the dialogues. Pure gold.

— Shephali Bhatt (@ShephaliBhatt) May 20, 2019
Thanks @NetflixIndia for #cakethefilm ! Such a beautiful film.Absolutely brilliant performance by @sanammodysaeed !!!❤❤❤

— Preksha (@prekshaas2) May 21, 2019
Pestered my sister to watch #CakeTheFilm while she was just about to board a 2 hour flight (from #Bhubaneswar to #Bengaluru). 2 hours later, a message popped up on my phone. It was from my sister telling me how much she loved the film. It made her laugh and cry at the same time.

— Sarthak (@Sarthak93182533) May 19, 2019
If you're someone who loves watching light-hearted, slice of life/feel good stuff then this film is for you. It will definitely tug at your heart strings. Read my review of #CakeTheFilm by clicking on this link 👉 https://t.co/isUHqYTJit
@sanammodysaeed @aaminasheikh @adnanmalik

— Sarthak (@Sarthak93182533) May 16, 2019
Watched #Cakethefilm on @NetflixIndia over the weekend and cannot thank you enough @IllicitusProduc for creating this gem, its pure gold. What beautiful writing and direction! I am totally going to force my near and dear ones to watch it right away – it was an absolute joy!

— Amrita (@Amubin) May 21, 2019
Cake on Netflix is a heartwarming film. Very well shot and directed. And brilliant brilliant performance by all the actors. Specially Amina Sheikh… you will fall in love with her flawed character ♥️😘.
Glad to see some good films coming out from Pakistan. #Cakethefilm

— Celina John (@Celinowski) May 18, 2019
Weekend is over but no regrets. Saw two amazing movies #hamidthefilm and #cakethefilm 💖💖#Netflixandchill

— Tanya Varma (@tanyadgr8) May 19, 2019
I just watched #CakeTheFilm and I'm teary eyed but with a smile. The films who have the ability to do that to you are always the most special, I'll talk about it properly when I am home.

— queen sansa stark. (@ranveersbabe) April 4, 2018
But the best part is that the Bollywood actress and Sacred Games star Kubbra Sait who plays the role of Kuckoo in the series was all praises for Cake and its cast.
Kubbra has also featured in Indian movies llike Sultan, Ready and City Of Life.
Here's what she tweeted:
I owe @NakuulMehta for recommending #Cake on @NetflixIndia Gosh! My eyes are still wet. What a great film & incredible actors. @aaminasheikh @sanammodysaeed @adnanmalik (I hope I got the right one.) The Amma and Abba are just superlative performers. #AsimAbbasi please take a bow.

— Kubbra Sait (@KubbraSait) May 21, 2019
Sanam Saeed and Adnan Malik replied back to Kuckoo with gratitude.
Ufff loving #Netflix and #Amazon for letting this cross border exchange to flourish. We get to see all these awesome webseries, independent films and brilliant talent! @KubbraSait you had me spellbound in #SacredGames. So glad you got to see #cakethefilm. Thank you for the love!

— Sanam Saeed (@sanammodysaeed) May 21, 2019
Well, it seems like there is a huge fan following of Pakistani content in the neighboring country as well!
Thank you @KubbraSait! I'm so glad Cake resonated with you and that we have a cross-border mutual admiration society. You were great in sacred games! 🙏🏼☺️

— adnanmalik (@adnanmalik) May 22, 2019
The movie revolves around two sisters who meet after a long time in the metropolitan city of Karachi and deal with the family drama.
What are your thoughts about the story? Let us know in the comments section below.
For more updates and details, stay tuned to Bransynario.
The post was first published on Very Filmi.