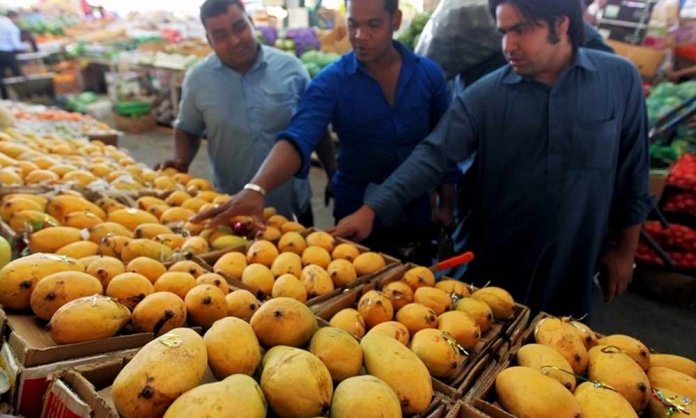 Mangoes are one of the few reasons why Pakistanis and Indians eagerly wait for summer time, and the two countries are also two of the major producers and exporters of the fruit worldwide.
There is not a single doubt about this fruit being the king of fruits. However, do you have any idea how big a role this fruit plays in generating revenue for the country?
Mangoes for Skin: 5 Reasons Mangoes Should be Part of Your Skincare Routine
Did you know, Pakistan is the world's sixth-largest exporter of the fruit?
According to a report, the production of mangoes increased to 1.5 million tons this year, as compared to 2018 (1.3 million). The middle East remained the top export destination for Pakistani mangoes, accounting for over 70 percent of the share of total mango exports this year.
Here's what Waheed Ahmed, Patron-in-Chief of the All Pakistan Fruit and Vegetable Exporters, Importers and Merchants Association (PFVA) had to say about the milestone:
"The Middle East countries remained the biggest market of Pakistani mangoes as more than 82,800 tons were exported there till mid-September, which is a record, and is more than the (total) export of last year which was 82,000 tons,"

"We exported the most mangoes to UAE followed by Iran, where volume was 28,000 tons. Oman was another big market with 13,500 tons. The mangoes exported to Saudi Arabia remained at 3,700 tons,"
He also mentioned that the export of mangoes will continue till mid October 2019. This might lead us to achieving a record of 130,000 tons of export by the end of the season.
Dubai-based Faisal Altaf, managing director of private trading Company noted that this year Pakistani mangoes have take the lead over their biggest competitor, Indian mangoes:
"This time, an extra volume of Pakistani mangoes came to the market in UAE, which gave a tough time to the Indian product. They went out early and we also fetched a better price than them,"

"Our mangoes are exported in open-top shipment containers which are banned in UAE. They have granted a temporary waiver this year but we should start preparations straight away to deal with this issue for next year to avoid losing our share,"
Let us know your thoughts in the comments below.
Pakistan Mango Festival is Thoroughly Enjoyed by the Japanese This Year
Stay tuned to Brandsynario for ore news and updates.