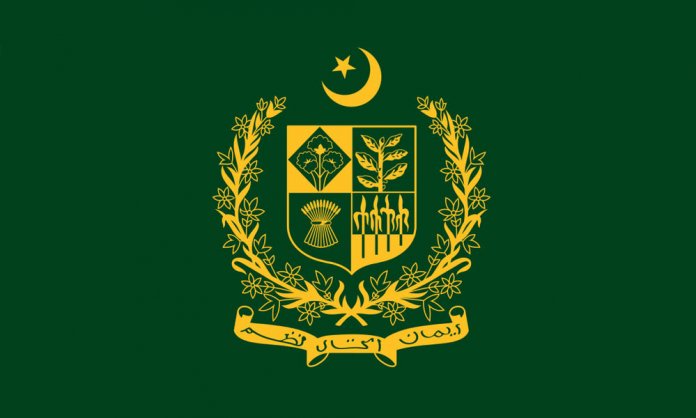 Facebook, despite the recent scandal, is still considered to be a favorite among social media users. And by the looks of things, it seems that governments around the world, too are "fans" of this platform.
According to a recent study, the Government of Pakistan's official Facebook page has managed to secure a spot on the list of "Top 10 Most Active Governments on Facebook".
New Islamabad International Airport Witnesses Chaos on First Day! [Watch Video]
Conducted by Burson Cohn and Wolfe and first shared by Twitter handle @Twiplomacy, the globally reputed study lists the Pakistani government in the seventh position among the "most active world leader" on Facebook.
With 6,875 posts in 2017 alone, the Pakistani Government posts an average of 16 updates per day!
The Government of Pakistan took to their Twitter to post this achievement online:
According to Twiplomacy study on, Which governments are the most active on Facebook, Government of Pakistan's official Facebook account is among the top 10 most active users in the World.
Source: https://t.co/FjlYG7tJ6F
Follow Us on Facebook https://t.co/bIo56k5f7r#Pakistan 🇵🇰 pic.twitter.com/8IzWl4V75k

— Govt of Pakistan (@pid_gov) May 3, 2018
Take a look at the post by @Twiplomacy below:
Which governments are the most active on Facebook?

➡️Discover how the @BWGovernment uses #Facebook as its news wire with an average of 35 posts/day
🔗https://t.co/8a3vyYlawd #DigitalDiplomacy #FacebookDiplomacy pic.twitter.com/kkJpmqbqHI

— Twiplomacy 🌐 (@Twiplomacy) May 2, 2018
Apart from the Government of Pakistan, other governments too have secured a spot in this list that has gone viral in a relatively short span of time.
The governments that have made it to the top 10 include:
Government, Botswana – 15,251 posts
Government, Ethiopia – 12,121 posts
Presidency, Ghana – 9,075 posts
Presidency, Dominican Republic – 8,094 posts
Governor, Puerto Rico – 7,687 posts
Ricardo Rossello, Puerto Rico – 6,949 posts
Government, Pakistan – 6,875 posts
Foreign Ministry, Russia – 6,035 posts
Foreign Ministry, India – 5,769 posts
Foreign Ministry, Philippines – 5,456 posts
The Pakistani Government had aimed to revolutionize the IT industry over the past couple of days, hence has been proactive online.
Etihad Airways is Offering Pakistanis Free Stopover In Abu Dhabi
One of the achievements include the establishment of the Dr. Umar Saif-led Punjab Technology Board (PITB) which brought much-needed reforms in the IT world in Pakistan.
What did you think of this new feat by the Pakistani Government? Let us know in the comments!
Stay tuned to Brandsynario for more news and updates.