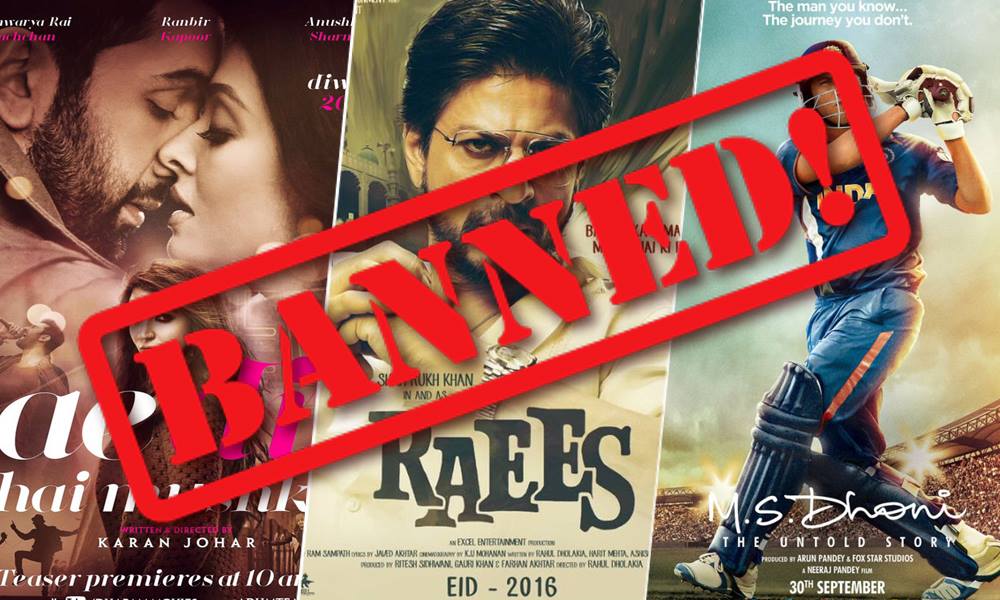 The ties between India and Pakistan have hit an all-time low after the attacks in Uri. The entertainment industry of both the nations is also under attack. The latest reports reveal that Indian Motion Picture Producers Association (IMPPA) has passed a resolution declaring a temporary ban on Pakistani artists working in Bollywood. In response, Pakistani cinemas have banned screening of Indian movies.
Yesterday, IMPPA announced a ban on Pakistani celebrities until situation between both the nations becomes normal.
Indian Motion Picture Producers Association(IMPPA) passes resolution banning Pakistani Actors & technicians in India till normalcy returns

— ANI (@ANI_news) September 29, 2016
Soon after their announcement, leading Pakistani cinemas like Nueplex and Super Cinemas have boycotted the showcase of Indian films!
[fb_embed_post href="https://www.facebook.com/NueplexCinemas/posts/532825636906255/" width="550″/]
[fb_embed_post href="https://www.facebook.com/SuperCinema/posts/1342109769140109/" width="550″/]
"No Indian movies will play in my cinemas from Friday onwards for sure", Nadeem Mandviwalla, owner of Mandviwalla Entertainment which owns Karachi's Atrium Cinemas in Karachi and Islamabad's Centaurus, told Express Tribune.
"We were taking things lightly initially, since the so-called ban [on Pakistani artists in India] was just a few mischief-mongers hurling anti-Pakistan slogans, but things have gotten serious after the official [IMPPA] declaration," he added.
This heat between both the nations started when the Indian nationalist party, Maharashtra Navnirman Sena (MNS) kick-started an aggressive movement against Pakistan celebrities working in the nation.
Bollywood Movies Featuring Pakistani Actors in Jeopardy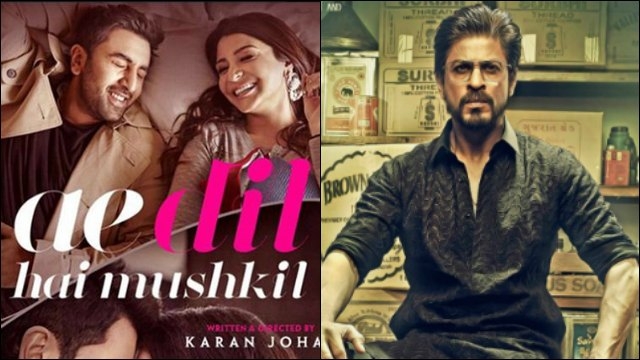 The political hullabaloo in both the lands has greatly threatened the fate of upcoming Indian films that star Pakistani actors. Karan Johar's Ae Dil Hai Mushkil featuring Fawad Khan has landed itself in hot water now that Pakistani celebrities are facing a ban in India. Meanwhile Raees movie, that marks the debut of Mahira Khan alongside Shah Rukh, too is facing the heat.
"If Karan Johar and Shah Rukh Khan want to release their movies, they should replace the Pakistani actors. Fawad has a minor role in the film, which can be deleted, while Mahira can easily be replaced as the film is yet to be completed," said Ameya Khopkar, president, MNS Cine Workers Association.
In another news, Ali Zafar's upcoming Bollywood movie Dear Zindagi and his brother, Danyal Zafar's debut in India seems unlikely to happen. Concerts of Atif Aslam and Shafqat Amanat Ali have also been called off. Rahat Fateh Ali Khan has been removed from a soundtrack of an Indian film as well.
Pakistani Cinema Industry Might Suffer After Bollywood Ban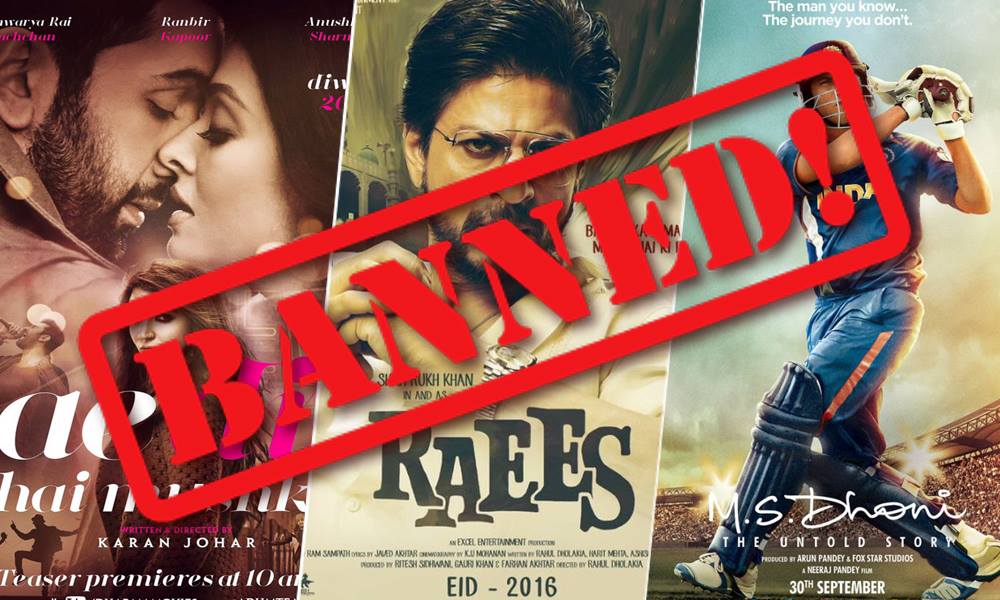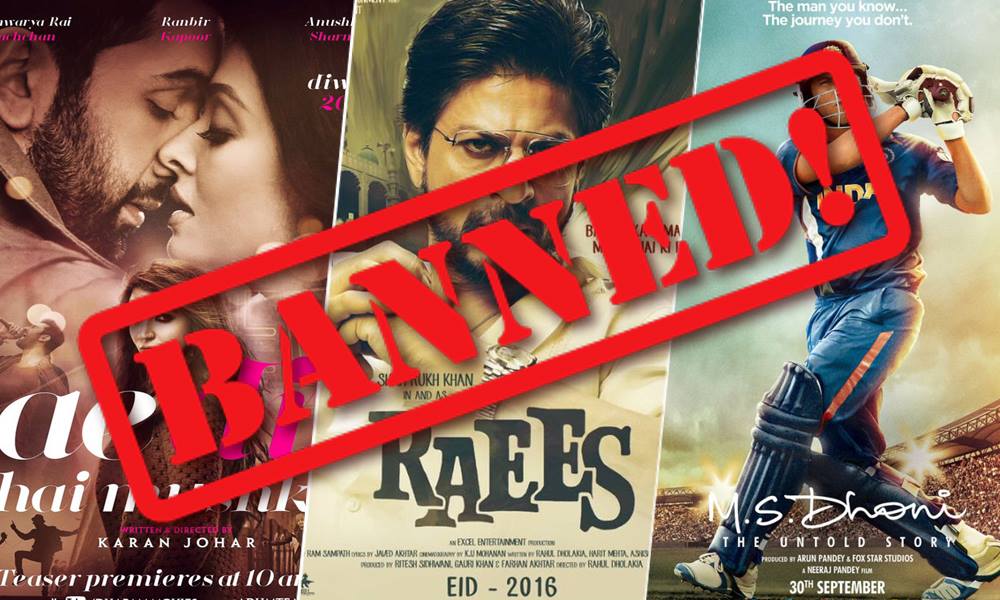 With so much agitation against our celebrities in India, seems like the Pakistani government will soon order a ban against Indian movies in the nation.
"70% of the business comes from Bollywood and Hollywood. There is no alternative. If the ties worsen, it is going to affect everything. There's a possibility that theaters would be shut down temporarily", told Nadeem Mandviwalla, Atrium Cinemas Managing Director to Express Tribune.
According to Mandviwalla, a temporary ban will still be acceptable and cinemas will be able to survive. However, a full-fledged boycott can cause cinemas to be shut down in Pakistan.
"We don't produce enough films to sustain ourselves throughout the year. We need to produce at least over 50 films annually", he added.
Last year, Despite HUM Network linking a distribution deal with the Indian media house B4U Motion pictures for the release of "Bin Roye", the Maharashtra State in India had banned the movie for release in its cities. Seemingly, the movie had been slated for a ban from the cinemas because it is a film made in Pakistan.
Celebrities Take on MNS Threats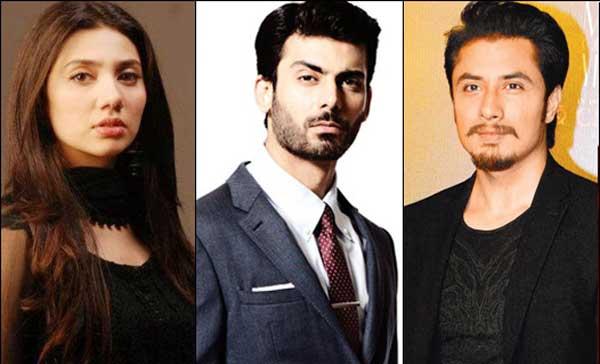 Amidst the chaos created by MNS in India to drive Pakistani stars out of the nation, Bollywood celebrities like Salman Khan, Shah Rukh Khan, Sidharth Malhotra and Akshay Kumar have condemned such a hostile solution. Obviously, they were bound to speak in favor of Pakistani superstars, as Karan Johar and SRKs' movies needed to be saved from all the pandemonium.
Pakistani celebrities have yet to speak about this burning issue. However, Hamza Ali Abbasi is amongst the first to speak his heart out on social media.
[fb_embed_post href="https://www.facebook.com/hamzaaliabbasi/posts/1200145886715750/" width="550″/]
It is to be noted that while B-town might not be facing drawbacks if stars like Fawad Khan, Mahira Khan and Ali Zafar don't work in India anymore, Pakistan's cinema industry will face a massive breakdown if Bollywood films are banned for long!
Do you think Bollywood should be banned in Pakistan? Share with us in the comments below.