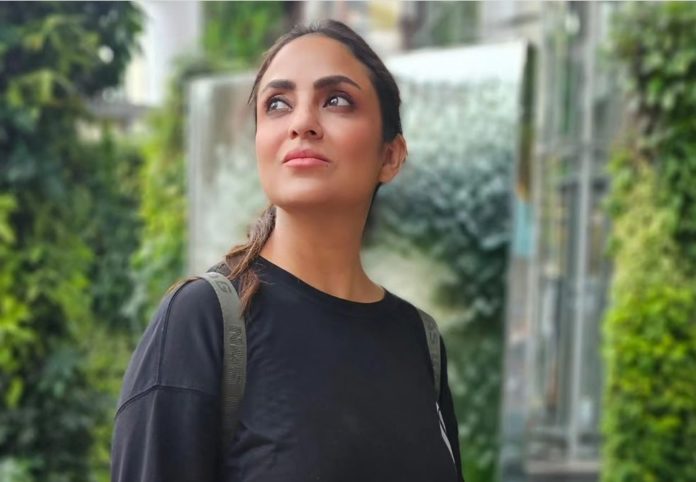 Amidst the soaring inflation and rising rates of electricity and grocery bills, celebrities like the general public are trying their best to meet their ends. In a recent episode of her blog Outstyle with Nadia, actress, and host Nadia Khan recently talked to her media fellows to discuss a constant change in utility bills and rates.
Amongst the actresses, Fiza Ali, Nida Yasir, and Sadia Imam shared their thoughts on the rising inflation and increasing living expenses.
Here's the video
Read More: Mushk Kaleem Calls Out Model And Her Husband For Beating
Sadia Imam shared an electricity bill with the host which turned out to be a whooping 67k. The actress mentioned that she has now installed a solar panel at her home after which the monthly bill came out to be 19k.
Nida Yasir's electricity bill came out to be 100k. The actress said. Adding that the bill amount was for only 15 days since they were out on vacation for the rest of the month. Nida also mentioned that she has stopped using the AC after recovering such heavy bills and since being an adult she is the one to have to be responsible since kids don't care much.
While sharing her electricity bill Fiza Ali mentioned that she and her daughter don't have the habit of sleeping in AC, yet her bill came out to be 67k. She further added that her last bill was for 100k even though she was in Dubai for a whole month.
Read More: PEMRA Bans Controversial Drama 'Hadsa' After Social Media Backlash
The actresses further mentioned their fuel consumption rate and the amount they have to pay for petrol to run their daily errands was also in the hundreds of thousands. While getting benefits from the TV channels social media stars are still not immune to the daunting skyrocketing inflation.
Stay tuned to Brandsynario for the latest news and updates.