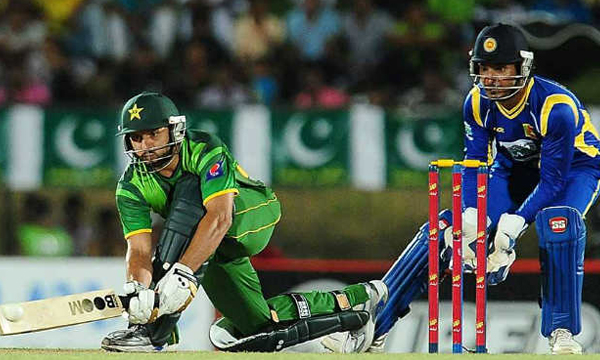 UPDATE: Pakistan scored a stunning one-wicket victory against Sri Lanka. Anwar Ali and Afridi displayed their best skills with Anwar scoring 46 and Afridi scoring 45 runs. Sri Lanka lost at 172 for 7 (Kapugedera 48*, Jayasuriya 40) by one wicket.
Follow the search #PakvSL below:
Pakistan and Sri Lanka face each other today at the ICC World T20 match at the Eden Gardens, Kolkata, India. Stay tuned to find latest match highlights, updates and coverage here.
After losing badly to Bangladesh in their matches, both teams need to put up a strong display in order to make a strong impact at the World T20 matches. While Sri Lanka lost its first warm-up match to New Zealand, Pakistan arrived late for the tournament due to security concerns.
So far, Pakistan has put on a good batting display with a total of 133/3 in 15.4 overs.