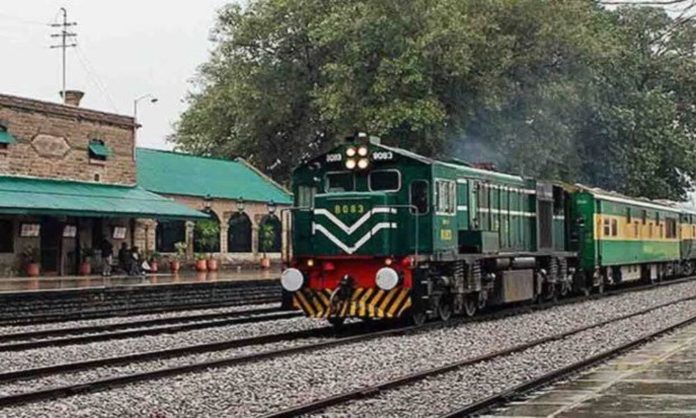 Pakistan Railway service was halted on August 26 due to severe floods in the Sindh region. Recently, the authority has decided to resume passenger trains to Karachi on October 2. Meanwhile, the Karachi-Lahore operation of Pakistan Railways is likely to be restored on October 5.
According to Chief Executive Officer (CEO) Railways, the department has sustained significant infrastructure damages as a result of the nation's disastrous floods. The rebuilding of the track and the maintenance of infrastructural damage are now underway.
Pakistan Railway Increases Fares
According to a notification issued by the ministry of railways – the trains which are facing a rise in ticket pricing include Khyber Mail, Karakoram Express, and Rehman Baba Express.
The Khyber Mail's train for route Karachi and Peshawar has increased to Rs. 11,000 for AC sleeper class, Rs. 6,200 for AC Business class and Rs. 5,700 for AC Standard Class.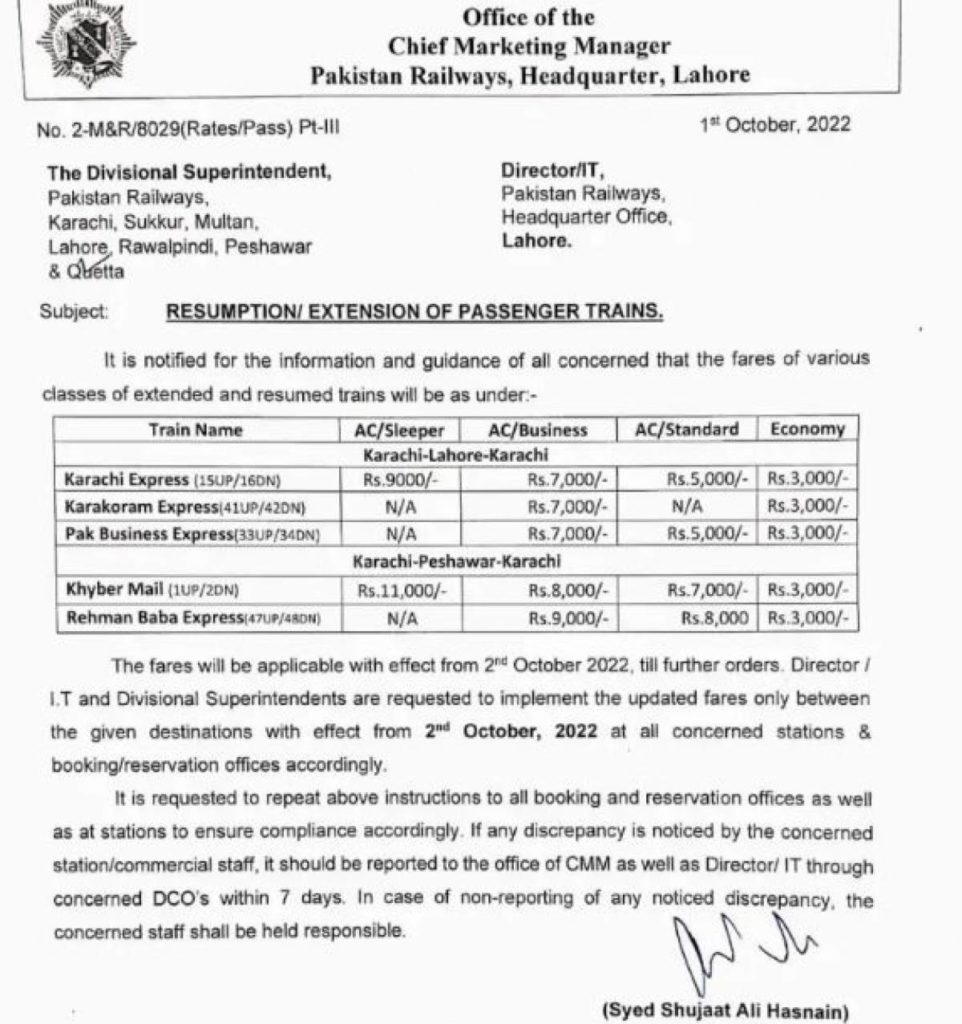 The economy class cost on the Karakoram Express for the route between Karachi and Lahore has been raised to Rs. 3,000. The Karachi Express's AC sleeper fare has also gone up to Rs 9,000. Meanwhile, AC business tickets now cost Rs. 5,700 and AC standard costs, Rs. 4,150.
Read More: PTA Issues Revised Broadband Regulations – Here's What You Need To Know
Rehman Baba Express's AC business class fare has increased to Rs. 7,000. The AC standard fare has been hiked up to Rs. 5,000, and its economy class fare to Rs. 3,000.
Furthermore, Pakistan Business Express's AC business class price has increased to Rs. 7,000.
Previously, the price hike was observed back in June 2022 after a massive surge in petroleum prices.
"It is due to oil prices being increased by the government," the official said.
Read More: Spotify Talks Reflects on the Experiences of Pakistani Women in Music
The PR, while keeping in view the increasing oil prices and other financial constraints, had earlier on June 14 increased the fares of all express passenger trains by 10 per cent and freight charges of all goods trains by 15pc. However, it dropped the idea of increasing fares of local passenger trains to give relief to a large number of workers/laborers, salaried class, etc travelling by these trains for doing jobs in various cities.
Stay tuned to Brandsynario for the latest news and updates.