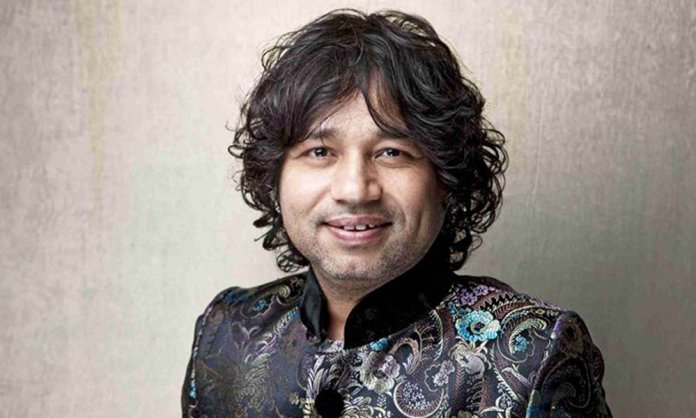 Recently, Bollywood has been rocked by allegations against many bigwigs like Nana Patekar, Subhash Ghai, Alok Nath, Rajat Kapoor, and Sajid Khan.
Similarly, many women have come forward to claim that they were sexually harassed or assaulted by the famous Indian singer Kailash Kher – allegations he has clearly denied.
Sindh Declares Winking, Staring at Women as Criminal Offense
The singer has been accused by a number of women, including a journalist and a fan after which his fellow singers Sona Mohapatra and Varsha Singh Dhanoa also blamed the acclaimed musician.
However, another woman has come forward, this time from Pakistan, with her account of being harassed by the singer.
Speaking in length about her experience, the girl named Hina Z. Khan said that the singer harassed her when she attended his concert in Beach Luxury Hotel, Karachi.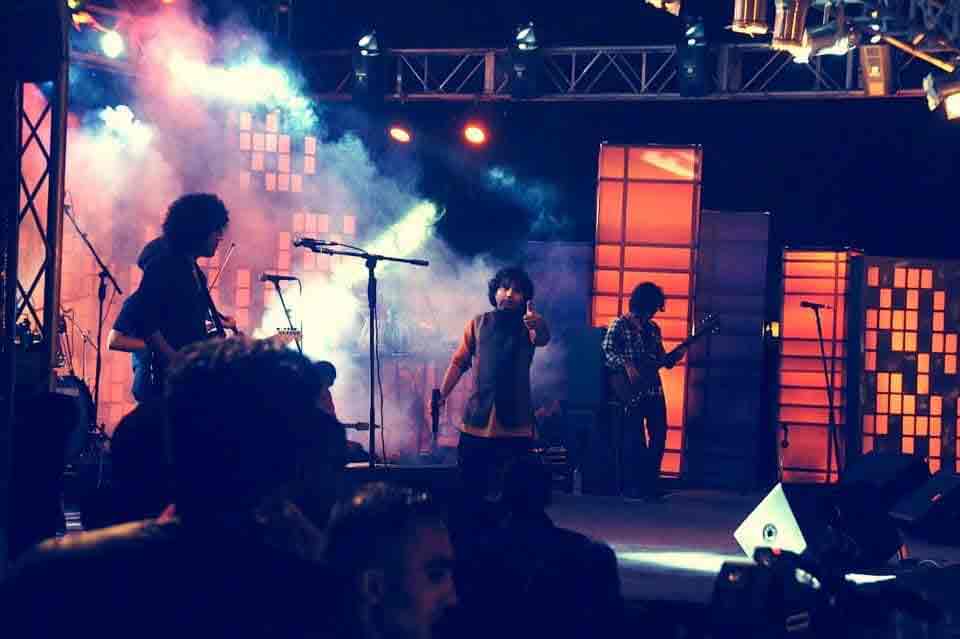 In a post on a closed Facebook group, she has recounted her experience of harassment and stated that Kailash shook her hand and held on to it a little longer than necessary, long enough to make a casual handshake.
She said:
Back in 2012, I had returned to Karachi and was invited to attend his concert by my friends, On our way there we stopped over at PC hotel where he was staying, one of our friends had arranged for us to meet him just before his performance.
Then she described the incident and explained how his actions reportedly left her traumatized and even depressed.
he came over to our group, there was an overall introduction and we were all sort of standing in a line facing him, I was at the far end of that line, he shook hands with everyone then turn to me and asked me my name he reached out to shake my hand as he had with others, as our hands met and shook, he held on to it a little longer than necessary, long enough to make a casual handshake, a rather awkward one.
She further described how she managed the situation and tried not to make it awkward. 
I gently tried to release from his grasp but he held on tighter, pulling it back towards him, I looked up at him bewildered and remember the look in his eyes and the smirk on his face, like he was trying to say something with the gesture, he let go shortly after and I stood in my shoes wondering WTF just happened.
Read her full post below!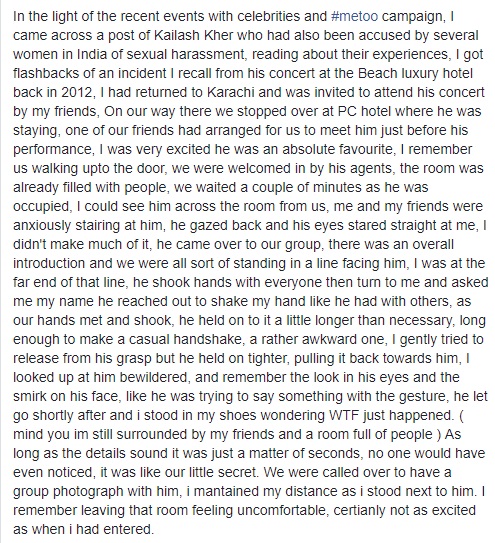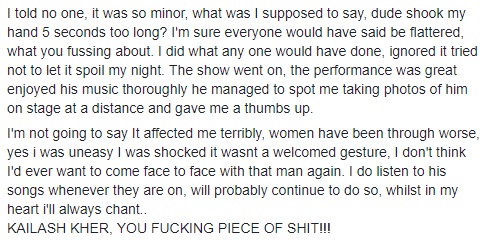 What are your views about the story? Let us know in the comments section below.
For more updates and details, stay tuned to Brandsynario.