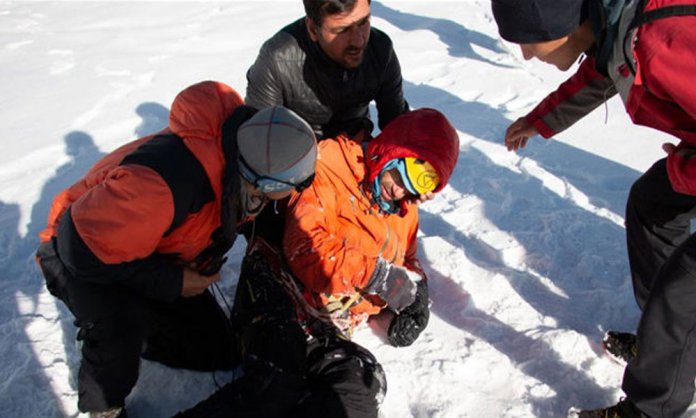 A successful operation was carried out by the Pakistan Army aviation this past Tuesday. A Russian mountaineer was stranded and trapped in the Latok Peak in the Karakoram Range and desperately needed help.
For the very first time in the country, an operation like this was undertaken by the officers. With the gloomy & cold weather proving to be a potential obstacle, the Russian mountaineer, Alexander Gukov, was rescued from approximately 26,000 feet.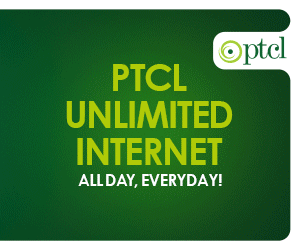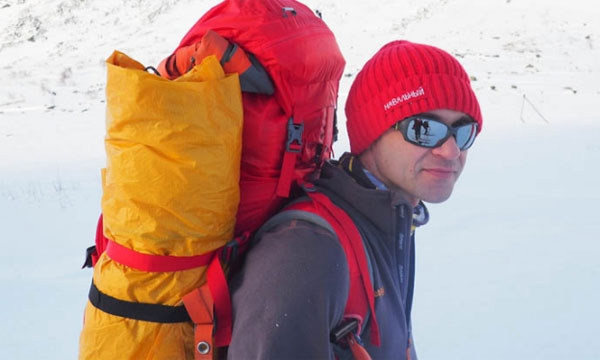 He was later safely transported to Skardu. On this occasion, the Ministry of Foreign Affairs of the Russian Federation thanked the Pakistani army men and all officials involved in the operation.
"We express our heartfelt gratitude to the authorities of the Islamic Republic of Pakistan and the Pakistani pilots for rescuing our compatriot," – Ministry of Foreign Affairs of the Russian Federation
Gukov himself shared his feeling and the overall struggle which he went through.
A Dangerous Peak
An event like this also occurred last Sunday, a Canadian Mountaineer, Serge Dessureault was leading a team of 9 individuals attempting to climb the K2 peaks. Unfortunately, the mountaineer reportedly slipped from a chimney of a house during a trek and later died.
British Mountaineers Also Rescued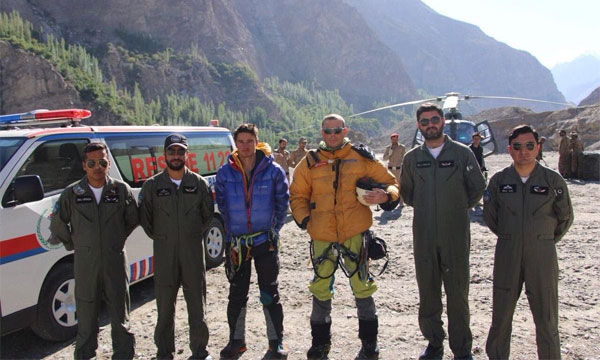 On July 1st, an Army helicopter rescued 2 British Mountaineers from a devastating avalanche as they tried to topple the Ultra Sar peak near Hunza. They were trapped due to bad weather and were rescued from 19,000 feet.
British High Commissioner, Thomas Drew was full of praise for the mission:
"Our gratitude to the Pakistan Army pilots who rescued two British climbers trapped by an avalanche on Ultar Sar Peak near Hunza. Our thoughts with their Austrian fellow climber who did not survive the avalanche,"
Brandsynario salutes our brave men for risking their own lives for the sake of others. Bravo!
Stay tuned to Brandsynario for more news and updates.
Contributed by: Uzair Alavi