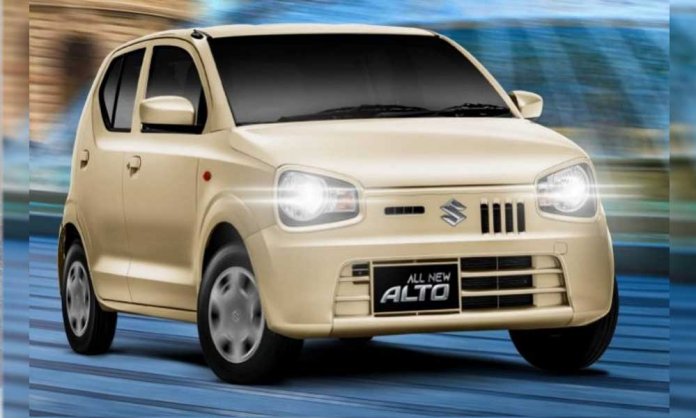 Pak Suzuki has once again jacked its prices for the all-new Suzuki Alto 660cc vehicle as well as some of their motorcycles.
This is the second time since the price of the Alto 660cc has been raised since its launch in June 2019.
In July, the price was raised by PKR 138,000 and now, there as been an additional increase of PKR 85,000 on the VXL AGS variant and PKR 70,000 increase on the VXR variant effective 1st October.
After the new additions, the Alto 660cc VXR is now priced at Rs. 13.08 lac and the VCL AGS is now at Rs. 15.18 lac.
An official notification was distributed among official dealerships and concerned personnel in regards to the change.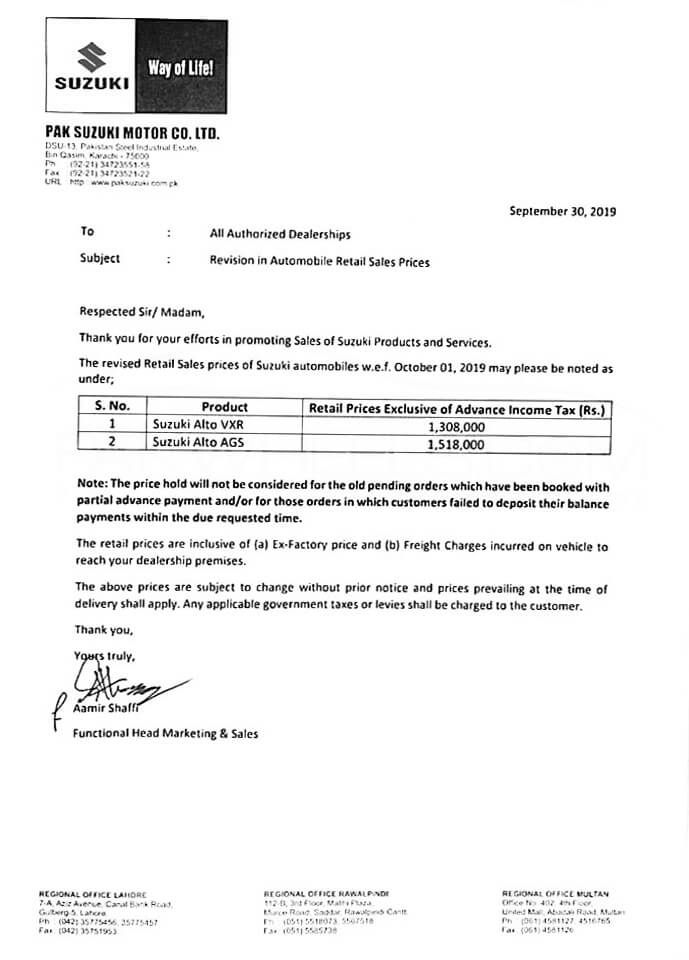 Although no official reason was given behind this decision, it is expected that it comes after a sharp decline in sales (60%) has been observed by the automotive giant.
The company has also revised the prices of its motorbikes by up to Rs.6000 with effect from 1st October 2019.
The variants with new prices are as followed:

Stay tuned for more information and the latest updates.