It seems that the debate has been going on forever. There has never been a proper conclusion to it; everyone says their piece and continues to practice what they believe is right. This time the debate became the decor of LinkedIn. A user on LinkedIn posted a picture that read: Internships should be … a) paid, and b) unpaid. Safe to say, it became a hit LinkedIn post.
Read More: Pakistanis Reveal How They Were Exploited By Companies!
Have a look at the post: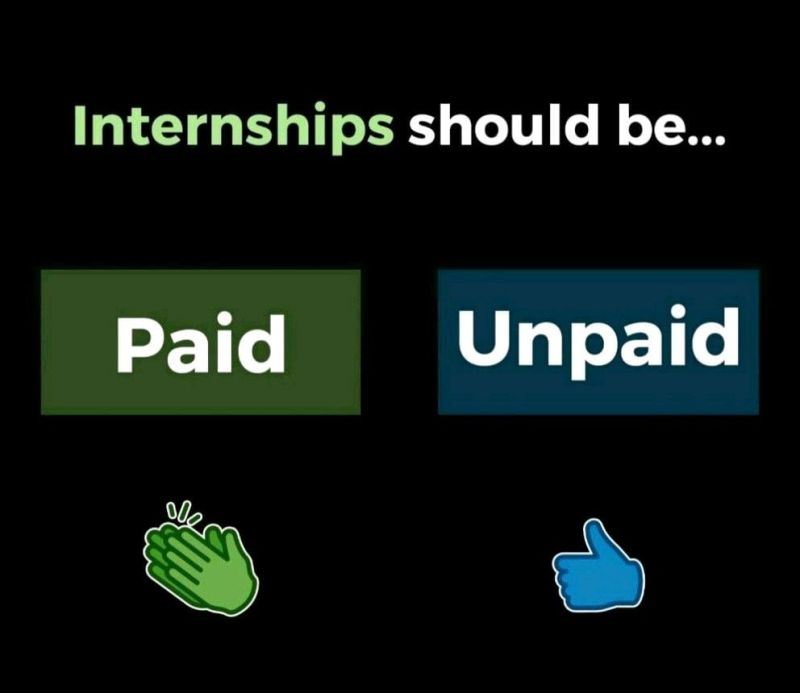 Unpaid Internships
Obviously, there are people who believe in unpaid internships. These may be the company owners or probably the ones who have been told that the lesser stipends they dispense the more their bonus shall be. Point is, they exist and they will go to any lengths in proving why those interns who are not getting paid and are protesting against it are whiners.
One such person got to quite some lengths in responding to the poll. 'He wrote an essay', the expression would not be an understatement. I will summarise it for those who do not want to overburden themselves with the hellish long answer. He equated a company with a university saying since we pay the university to learn, we should not seek money when we are learning at an office.
Another had a different proposal of the same nature. This person said that interns will be very happy with other rewards. They do not seek cash, nor should they. Her exact words were:
"In my experience, a structured academic internship allows a student to appreciate the world of work. No, I won't recommend cash payments because they cost too much to a business. They may "work" and be productive to a business, the reward, experience to go in the CV that puts them ahead of their peers who do not have these networks already."
What these people do not understand is that companies also benefit from having these interns. So the benefits go both ways.
Paid Internships
Another stance was that internships should be paid. This was not just from the interns but also employees who genuinely felt for the interns and were reminded of their internship days. The reasons make sense when you realise that if a certain someone can't afford it and yet moved heaven and earth to get an education, they should not be asked to let go iff their stipend.

It is even disadvantageous to the companies who may lose a talented intern to a company paying low. Only those who have no worry about household expenses are the ones who can choose to be on unpaid internships. And in this day and age, that number is getting lesser and lesser with increasing inflation.
It is sad to see people fighting over why they are right to not release stipends. This is especially considering even paid interns these days get bird's ratio, an amount that can barely cover their expenses.
If only these interns could pay rent from 'learning'.
Stay tuned to Brandsynario for the latest news and updates!