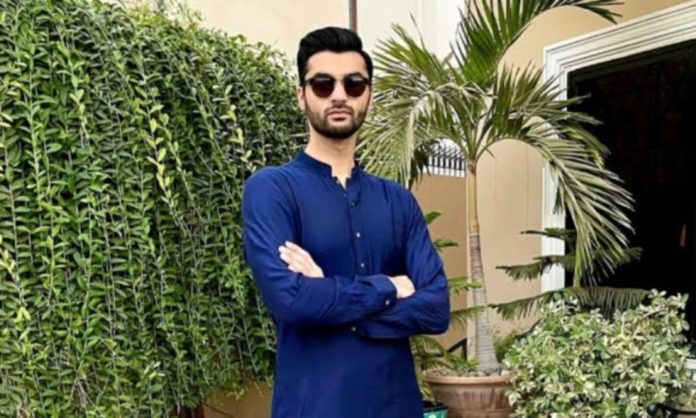 Omayr Waqar has striked back on Sana Javed, and needless to say that his response has made people happy.
Omayr Waqar's Legal Notice 
In a recent series of events, Omayr Waqar has sent a legal notice to Sana Javed. The maestro shared the news on his social media account with a fierce caption.
"Be humble in heart and wise in response."
Take a look at his post below.
After the Sana Javed fiasco went viral on social media, makeup artist Omayr Waqar also made sure to take notice and share his reviews regarding the actress. He further mentioned that it comes as no surprise since he has been through the same.
Last year, Omayr Waqar was in the limelight after complaining about the famous television actress's rude behavior. At that time, no one paid heed to his complaint, and the matter was resolved.
Now, after Sana Javed has broken the silence and filed a lawsuit against the model Manal Saleem who essentially started this whole chain, Omayr is taking one step forward while taking his action.
Read More: Celebrities Call Out Sana Javed Over Her 'Entitled Attitude'
Omayr Waqar Receives Support From Industry
Many industry fellows have lent a helping hand and showed support to the makeup artist. Many took to his social media to share their views about how the actress deserves all that's coming her way.
"All of you should file a case against her for harassing and bullying on multiple occasions." One user wrote. 
Many people came forwards sharing their own experiences with the actress on multiple occasions.
"More power to you! I have faced her demeaning and disrespectful attitude during the promotion of her movie 'mehrunisa we love you', and there isn't a single person who can deny how disrespectful she is." One user wrote.
Take a look at some of the comments from the post below.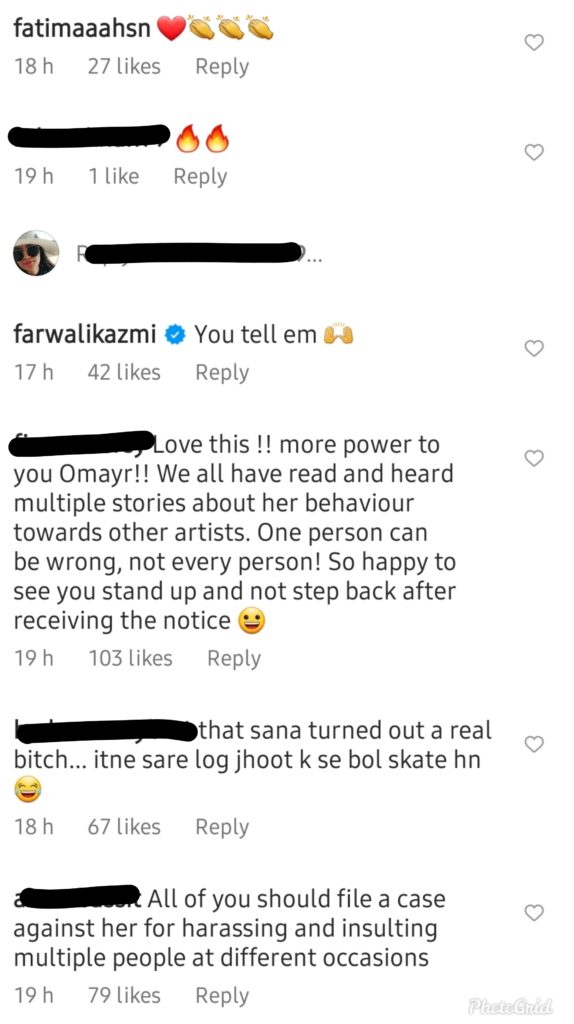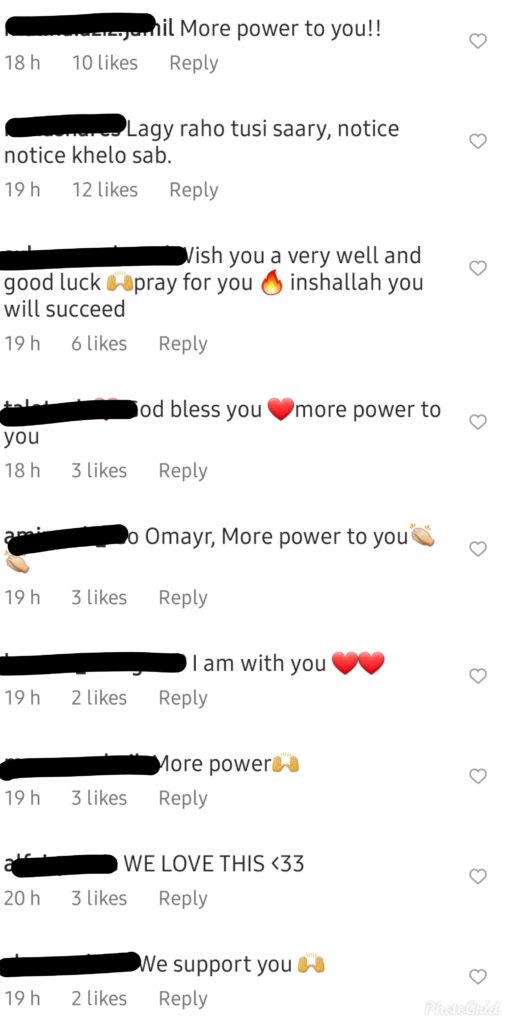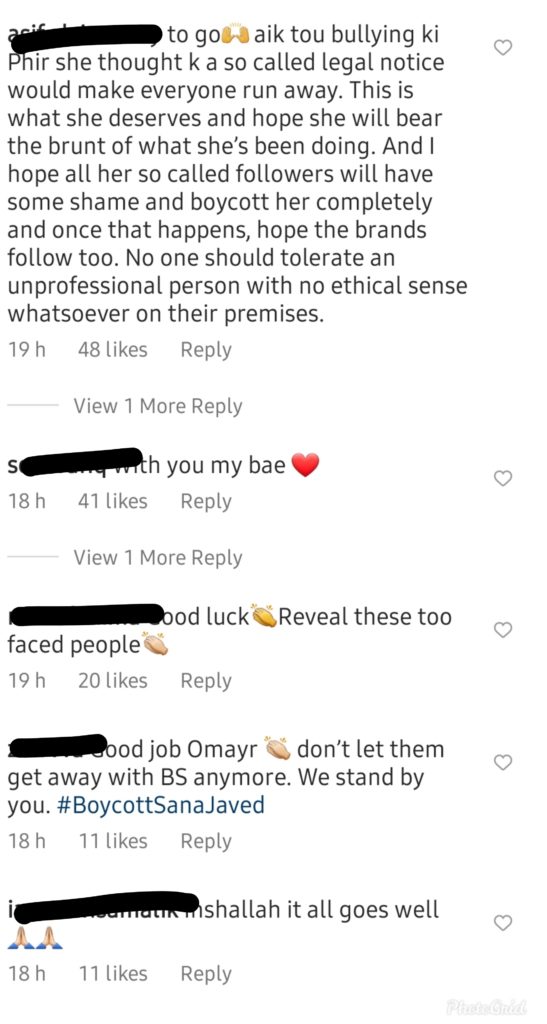 Read More: Plagiarism Or Inspiration? Beechtree Gets Trolled For Its Art Collection
Now the cat is out of the bag; it is only a matter of time till more people come forward with their complaints. Meanwhile, we can only wait for more developments to come.
Stay tuned to Brandsynario for the latest news and updates.