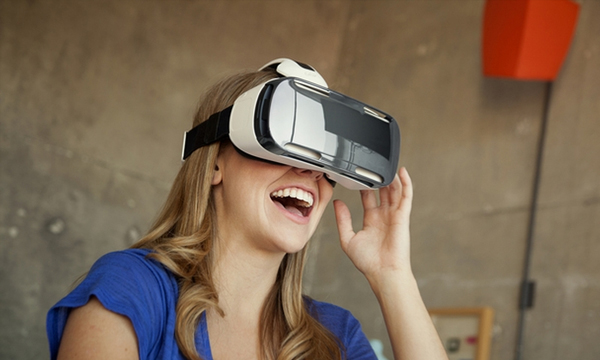 With both virtual reality headsets having launched early this year, a member of the VR team at HTC partner Valve has traced out the common ground between the Vive and Oculus VR's groundbreaking Rift.
VR expert and Valve employee Alan Yates has pointed out that both the Oculus Rift and HTC Vive have a common ancestor — and it was an early Vive predecessor developed at Valve.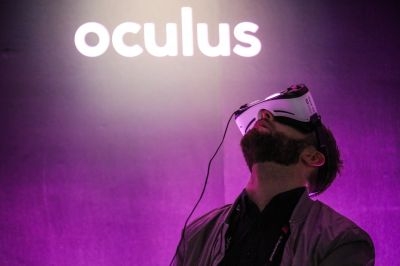 There's been a good amount of overlap between Valve and Oculus when it comes to VR knowhow, with Valve co-founder and president Gabe Newell publicly supporting the Oculus Rift Kickstarter pitch and the Rift's hugely respected young inventor, Palmer Luckey.
In proving that the time was right for a new wave of consumer-grade VR, Luckey and his Rift helped spearhead 2016's crop of virtual reality devices.
While Valve's own VR team had accumulated several best-in-class experts, a number of those staffers then migrated to Oculus around the same time that social network and personal data giant Facebook tied up a $2 billion deal for the ambitious startup.
But there's no bad blood evident when Yates examined the overlap between the Oculus and the Vive.
"Every core feature of both the Rift and Vive HMDs are directly derived from Valve's research program," he wrote on Reddit.
"Oculus has their own [computer vision]-based tracking implementation and frensel lens design but [2016's Consumer Version] is otherwise a direct copy of the architecture of the 1080p Steam Sight prototype."
Oculus might have had a good idea of what went into the prototype headset when those Steam VR from Valve experts agreed to join the team.
But Oculus actually had a better opportunity than that, and Valve helped them get it.
"Valve lent Oculus [the prototype] when we installed a copy of the 'Valve Room' at their headquarters," Yates explained, referring to a demonstration room used to pitch and test the VR experience.
"I would call Oculus the first SteamVR licensee," he even suggested, "but history will likely record a somewhat different term for it…"
Each company has since gone down a slightly different path, with a different resulting price point: the $599 Oculus Rift comes with Samsung displays, an Xbox One controller, and built-in headphones. Its pre-release kits underwent a heavy redesign in 2014, as Road to VR observes.
The HTC Vive, co-developed by Valve, runs at $799 but comes with two discrete, cube-like base stations that track user movement throughout an entire room, plus two motion-based custom controllers.
Competition heats up when Sony introduces the PlayStation 4's PlayStation VR in October 2016; Samsung already has the Gear VR for the Galaxy Note 5, S6 and S7 lines, while Google is preparing Daydream VR for new, high end Android phones this Fall.