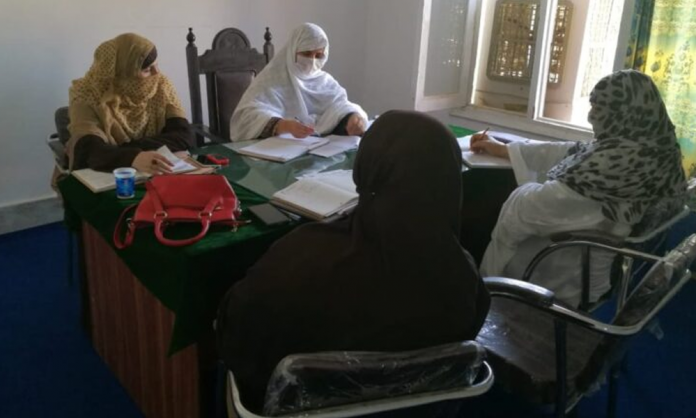 Every day we hear about amazing people doing extraordinary things! From establishing a million-dollar startup to making discoveries in science, and much more. Today, another name has been added to the list.
For the first time in history, the South Waziristan district in Khyber-Pakhtunkhwa province has taken a woman on board as the head of the Education Department.
Moreover, you'd be surprised to know that this region is known to have the lowest female literacy rate in the country. The head of the Education Department, Noor Khadija, comes from a family of educators.
While speaking to a local media outlet, the marvelous lady shared:
It was my long-standing desire to serve my community, specifically girls, to remove obstacles in the way of their education.

As a woman, Fatima Jinnah proved that women could make a difference and play a decisive role to lead society for positive change.
She continued to add:
I will strive to provide girls schools with all missing facilities, to empower girls through education, which is of paramount importance for a vibrant society,
Literacy Rate In Pakistan
According to a report by H.Plecher in Jul. 2020, The literacy rate measures the percentage of people aged 15 and above who can read and write. In 2017, Pakistan's total literacy rate was around 59%, with less than 47% of women being literate and more than 71% of men.
He added that there was a dire need for the women of the country to receive an education. Over the years, the rate of female literacy in Pakistan has risen. In 2008 there were approximately 46.51 million educated women, whereas, in 2014, the total was 51.64 million.
It is essential to add here that although education for both genders is not prohibited in Pakistan, women are generally not as well educated as men. There are still hundreds of millions of mindsets that believe that a girl's place is in the kitchen and not an office. It is also a widespread misperception that if a girl is educated, she will go against her husband and family, which in society is unacceptable.
But, it's not just the women who face hardship when it comes to receiving education, its also men and the transgender community as well. In several households, families do not consider education important for men as their gender allows them to survive on any job and do whatever it takes to bring bread on the table.
Whereas the transgender community has still not been whole-heartedly accepted across the country, making it hard for them to receive a formal education. They are often kicked out of their own homes and are sent away to live with 'their kind.'
However, as more awareness spreads and the youth support grows, we are optimistic that the current situation will turn around. Soon the literacy rate in Pakistan for men, women, children will be higher than it is today.
Stay tuned to Brandsynario for more news and updates.