Pakistani students are furious and are using the hashtag #NoExams to be heard on social media.
These students are protesting the need to give examinations as Pakistan has now crossed the 22,000 Coronavirus cases. According to them, their lives will be at stake if they will be forced to sit in the examinations.
Earlier, it was announced that Pakistani students would not be promoted without sitting in examinations.
This is important to mention that other countries have automatically promoted students in this dark time without asking them to take the tests.
Students to Not be Promoted Without Exams: New Education Policy for 2020-2021 is Out!
Social Media Reactions for #NoExams
Here's what they have to say:
I don't know what's going on in government officials heads. First they open all public places (Parks) & now this. Why they want to risk the life of students ( Country Future) just for the memorial (Ratta) based exams.
P.S. I'm not a student.#noexams
Norway cancelled their exams pic.twitter.com/lPr88Yuve0

— Saad Ali (@SaadM918) May 6, 2020
All international education systems have facilitated their students by givin them predicted grades/marks. Here in Pakistan, why can't we give predicted numbers to our students?Predicted numbers should be given on basis of pre board & 9th and 10th grade.#noexams @Shafqat_Mahmood pic.twitter.com/uqZo68pBEe

— M Hassan (@PrimeMinesterMH) May 6, 2020
Call off the board exams please sir. Our lives are more important nowadays. Virus is spreading rapidly. Please we request you…#noexams

— Malik Ibraheem (@MalikIbraheem29) May 6, 2020
#noexams @DrMuradPTI @ImranKhanPTI sir after all this situation thery still want ua to give our exams #CallOffBoardExams sir call of our exams, many other nations had canceled thier exams and Pakistan should do its the matter of our lives if we wont Iive whats the mater of exams? pic.twitter.com/yVJDRijSnA

— Abubaker Butt11 (@abubaker_butt11) May 6, 2020
We don't want the covid-19 to affect the future of this country. Even all other countries have thought about their future generation. Y is our government not making any stand on this problm.plz make it quick ND give us a good news. @Shafqat_Mahmood@ImranKhanPTI#noexams pic.twitter.com/Gb8LQ5KRaE

— Basit Elahi (@BasitElahi2) May 6, 2020
#noexams if one teacher or student are infected in examination hall they can infect us all so say no to board exams.💪 pic.twitter.com/mRfXcmjRCo

— Ali Ansar (@aliansar163) May 5, 2020
Journalist Madiha Abid Ali has tweeted in response to a social media user that she has spoken with Mohammed Sarwar, the Governor of Punjab and that important announcements in regards to the federal examinations will be announced soon.
Alishba please don't be upset. I have raised this question to @ChMSarwar today. Important announcements from federal expected regarding exams.
You are not alone in this situation. Students from around the globe are on the same page. Stay strong. https://t.co/ogkhSNQIZo

— Madiha Abid Ali (@MadihaAbidAli) May 5, 2020
What About Cambridge Examinations?
The Cambridge Assessment International Education has decided to cancel the May/June 2020 examinations across the globe. This decision was made to ensure the safety and security of all students as well as teachers.
Flexibility for Schools
Cambridge International's Country Director for Pakistan Uzma Yousuf, while talking to a local publication had stated that the new strategy is very similar to the one adopted in the UK and schools around the world.
Schools have been given two options. They can submit their students' academic performance reports and receive a grade for the May/ June 2020 examinations.

Alternatively, schools can register their students in the conventional way to sit in the October/ November 2020 exams -Uzma Yousuf
COVID-19 Outbreak: Cambridge International Cancels CAIE's Worldwide
Vacant CSS Seats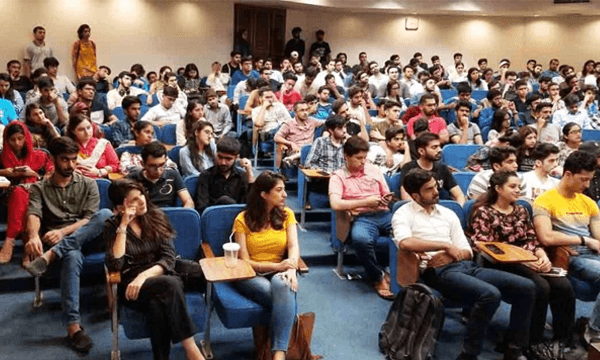 On the other hand, this is the first time in Pakistan's history when the government will conduct examinations on vacant CSS seats.
Special Assistant to Prime Minister in Establishment, Arbab Shehzad, while speaking about this in an interview said that PM Imran Khan has directed that a particular examination is to be conducted for the 188 vacant seats.
First time in the history of Pakistan:PM @ImranKhanPTI allowed a special exam of CSS to fill 188 vacant seats(49 Balochistan 41 Sindh 22 KPK 16 FATA/GB) this special exam will take place in November this year pic.twitter.com/KD61sPHj8V

— Hamid Mir (@HamidMirPAK) May 4, 2020
We have to see what decisions are taken by the government for these concerned students protesting with #NoExams.
Stay tuned to Brandsynario for more news and updates.