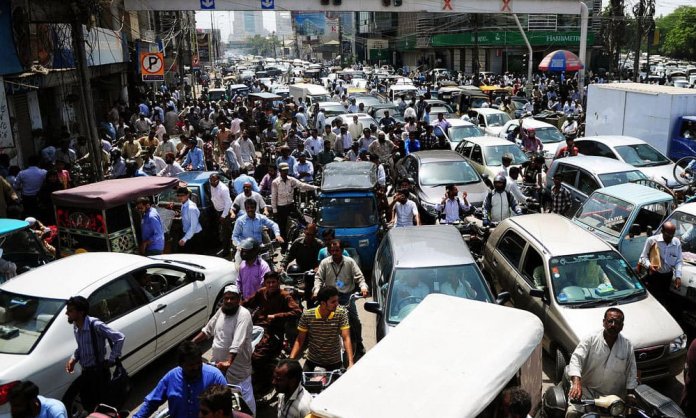 For people who drive in Karachi, this might not come as too big a news. However, it is still a bad news for the citizens of Karachi.
According to a new French-based survey that has been recently released, Karachi is one of the worst cities to drive in.
Taking three major factors into consideration (infrastructure, safety and costs), the survey has a list of 100 global cities' ranking to determine which were the best, and worst, locations for drivers.
Not surprisingly, Karachi ranks at number five. Mumbai topped the list while Ulaanbaatar, Mongolia came second and Kolkata, India third.
In the same study, Karachi ranks at number three on the list of cities with the most incidents of road rage. Ulaanbaatar, the capital of Mongolia, topped the list while Moscow, Russia came second.
I used to love driving so much now im swearing all the time on the road like its crazy here in karachi

— Soban (@theSonofArsene) November 9, 2019
Many agree that driving, on its own, isn't that frustrating but driving particularly in Karachi can really bring out the worst in people.
Motorcyclist in Karachi spend more time driving on footpaths than roads. To say the people of Karachi drive like animals is insulting animals. Such barbaric behaviour has serious repercussions not only on roads but society as well. When will Karachi Police wake up.

— Wasif Ahmed (@wasifkahmed) November 7, 2019
Let's hope that authorities and civilians both work together and abide with the law to improve this situation in Karachi and make this city a better place to live, breathe and drive in.
29 Schools Closed in Pakistan for Not Revising Fee Structure on Supreme Court's Orders
What are your thoughts? Let us know in the comments.
Stay tuned to Brandsynario for more news and updates.