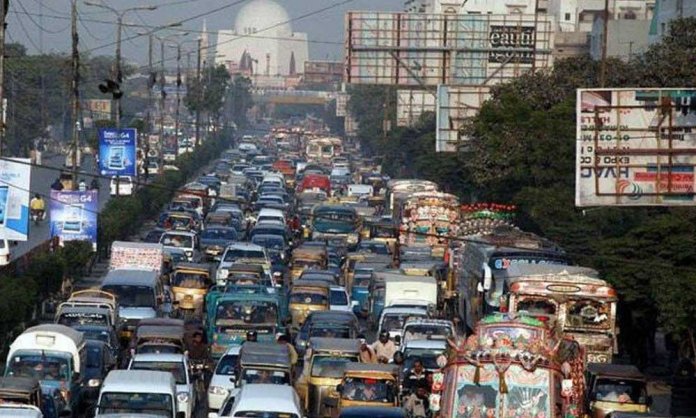 News about the #LahoreSmog has been all over social media since the past few weeks.
Lahore has been enveloped in pollutants while government officials continue to blame Indian farmers for the recent spell of smog.
It got so bad that the smog levels in Lahore crossed 550 on the air quality index, while the threshold for hazardous level of air quality is 300. Lahore's air quality is currently equal to smoking 22 cigarettes a day!
The index warned that the air in Lahore is hazardous to breathe, especially for young children.
However, the problem isn't limited to Lahore anymore; it has reached Karachi, too.
Karachi was already not in a very good position in terms of air quality. A report published last year said the air in Karachi was unhealthy for sensitive groups.
Here's what the report said:
According to the statistics provided by the independent air quality monitors et up by the Pakistan Air Quality Initiative community, all cities measured in Pakistan exceed safe levels for air quality recommended by the National Environmental Quality Standards for Ambient Air by the Environmental Protection Agency in Pakistan (PK-EPA).
This air quality may result in serious health effects, aggravating lung and heart diseases and causing respiratory effects in the general population.
Lahore has the worst air quality, with only 2 days of good air quality in 2017, where smog has become a 'fifth season'.
"Similarly to fog, pollutants in the air are trapped within the temperature inversion layer close to the ground," explained Abid Omar, founder of the Pakistan Air Quality Initative. "This build-up of pollutants is hazardous to health during the winter months from October to December. Citizens are advised to take precautions to avoid exposure to this dangerous air."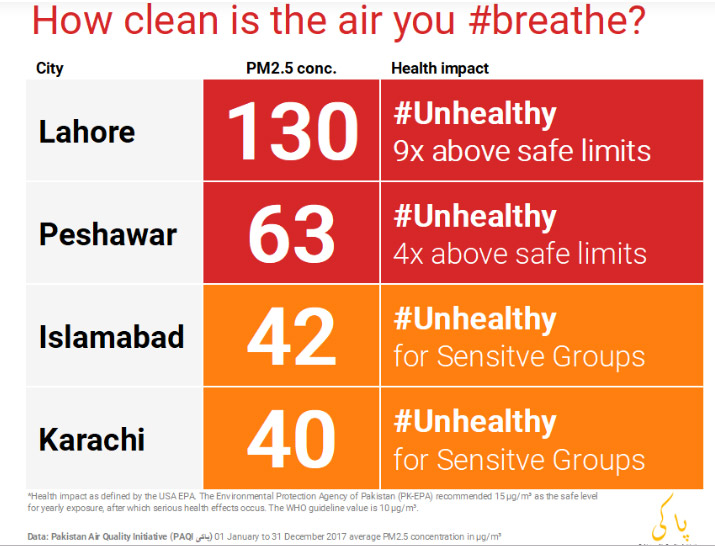 Here is where Karachi currently lies in terms of air quality:

Are you having difficulty breathing? Let us know in the comments.
Stay safe, and stay tuned to Brandsynario for more news and updates.