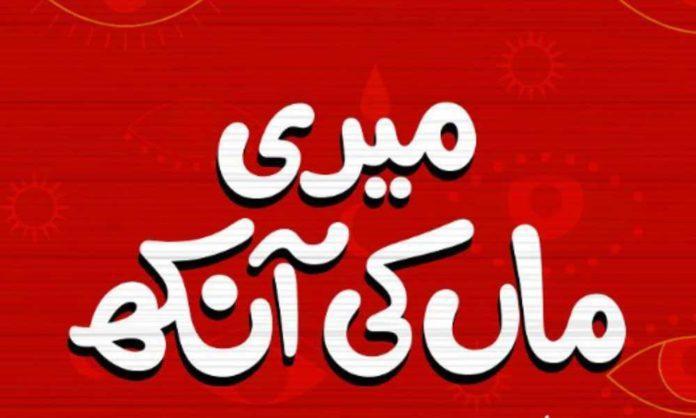 Rivaj's billboard for its Mother's Day campaign is receiving a lot of flack. Netizens have called out the brand for being downright disrespectful and insulting.
Rivaj's Unethical Billboard 
A billboard for Rivaj's Mother's Day campaign showed the word 'Maa ki Ankh' in bold font written on a bright red background. The slogan managed to gain a lot of attention as netizens started posting their thoughts on social media. Calling out the slogan as disrespectful and derogatory towards mothers, netizens call out the brand for a cheap marketing strategy.
Take a look at the billboard below.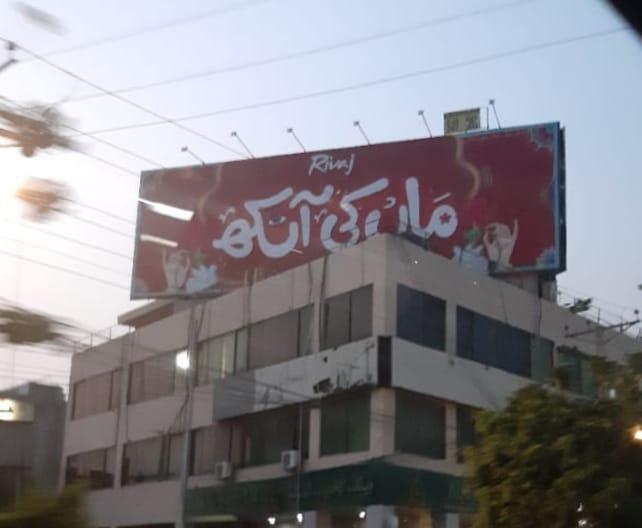 While Rivaj's campaign might not seem ethical, the incomplete information posted on social media about the whole campaign makes it look even more derogatory.
In actuality, Rivaj started posting the slogan while calling out the masses for using the word 'MAA' in street slang. Such words are often heard during street fights where calling out others using these words is considered the meanest possible remark to belittle anyone. Rivaj's attempt to shed light on the issue is something that can be appreciated.
Read More: Mother's Day 2023: Cute Goodie Baskets To Make Her Feel Loved
Netizens' Reaction To The Billboard 
While the majority was not familiar with the actual concept of the billboard slogan netizens started pouring their thoughts on social media. Meanwhile, those who managed to see the actual meaning behind the slogan shared that this is a part of Rivaj's brand message for this year's Mother's Day campaign.
Here are some of the comments from the Facebook post below.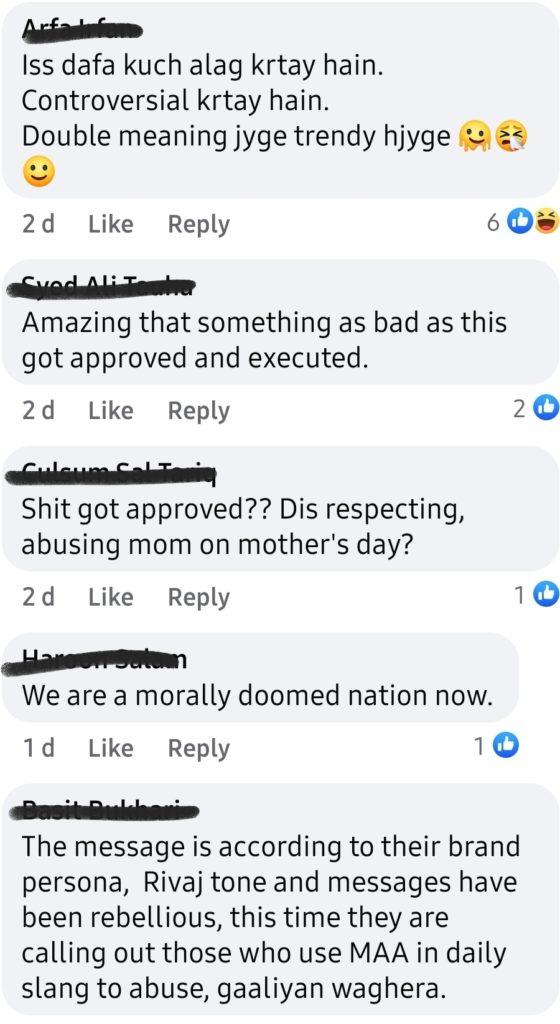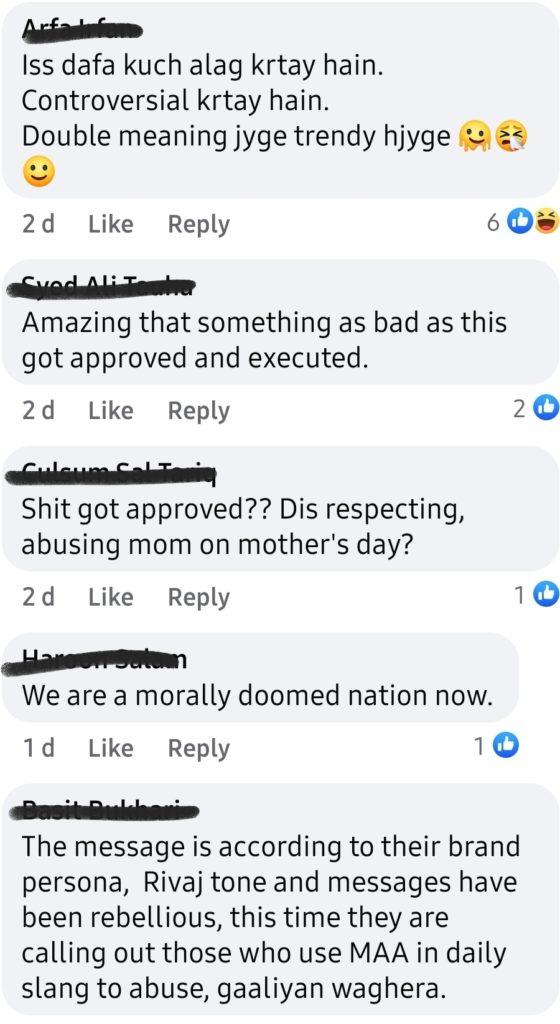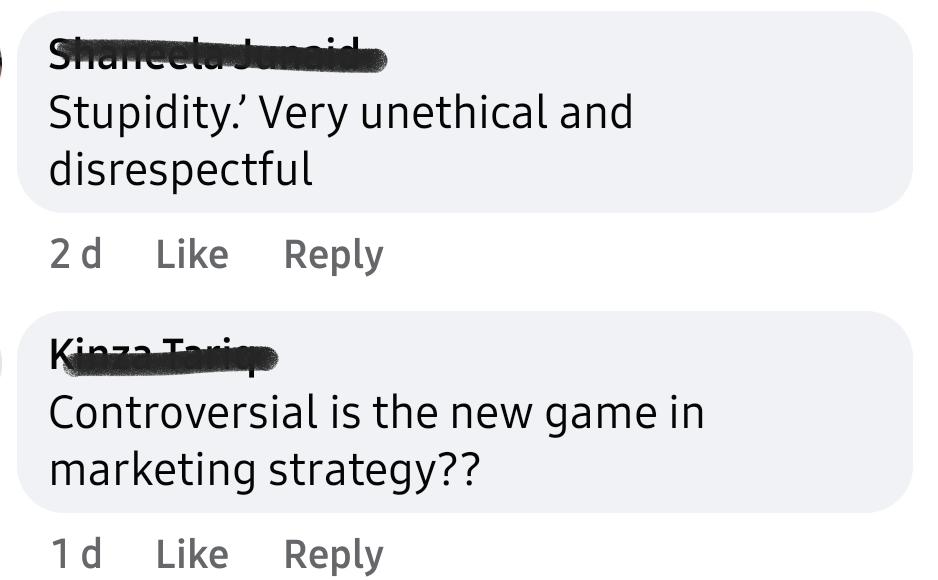 However, not everyone approved of the idea behind the campaign as some seem to think that the way the brand is trying to spread awareness is only to become viral in the name of controversy.
"Even if you read the entire slogan it still doesn't make up for the fact that it is dishonorable." One user wrote.
What are your thoughts about Rivaj's Mother's Day campaign? Share your thoughts in the comments below.
Read More: Mirinda Joins The Rebranding Bandwagon
Stay tuned to Brandsynario for the latest news and updates.