Instagram trolls and netizens are at it again as they mock Ayesha Omar for wearing a bold outfit at her birthday. Ayesha celebrated her birthday last night among friends and family and was seen having a heartwarming birthday celebration. Yet, netizens came up with all their might as they questioned and judged her outfit choice for the birthday.
Ayesha Omar – Birthday Celebration
The fashion diva was seen cutting not one, two, but three cakes. However, what caught the eyes of netizens was the black dress she was wearing. Ayesha was seen wearing a black sleeveless crop top with matching pants which didn't sit well with the morals of Pakistanis. Hence, they ended up giving their two cents about the situation and how Ayesha should be preaching things in a different way.
Take a look at the video. 
Read More: 8 Times Ayesha Omer Looked Stunning In Sarees
Netizens React 
Netizens certainly didn't hold back while complaining and judging. Here are some of the comments from her birthday party.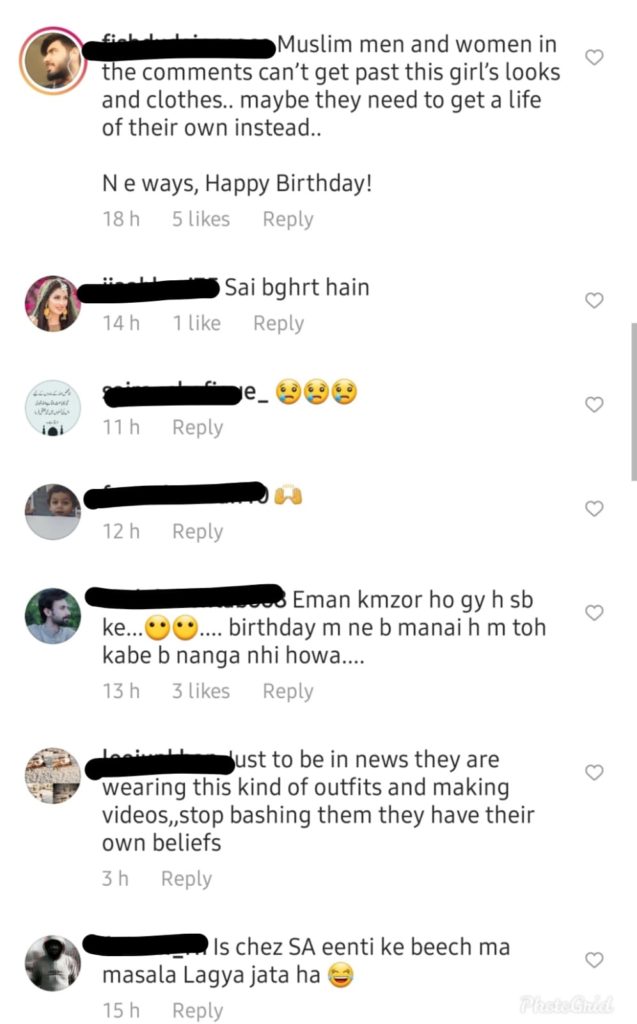 From commenting on her dress to asking about her age and giving out crude remarks, the trolls just went on and on.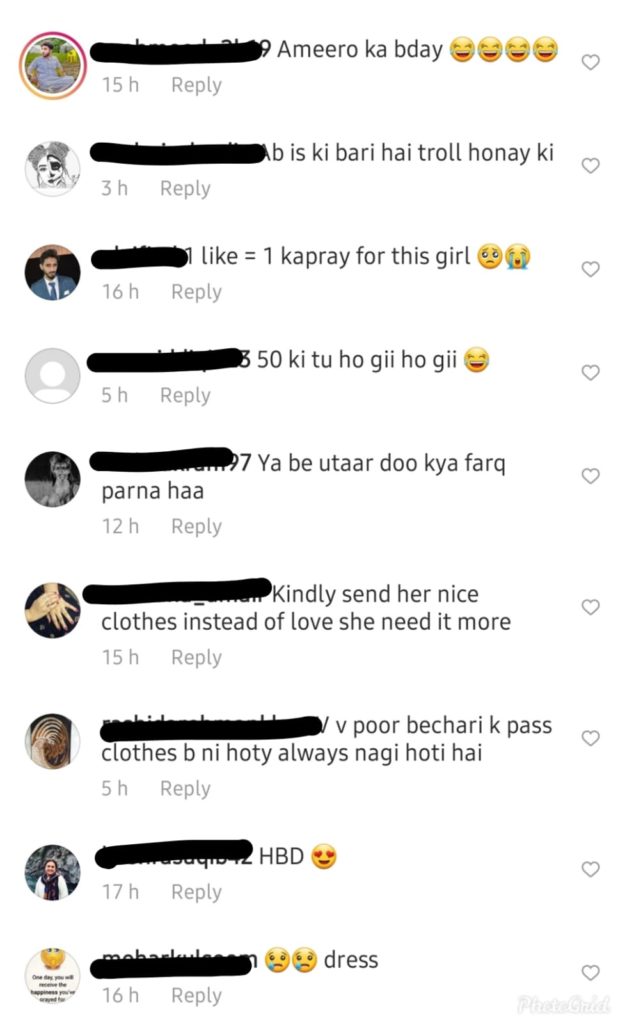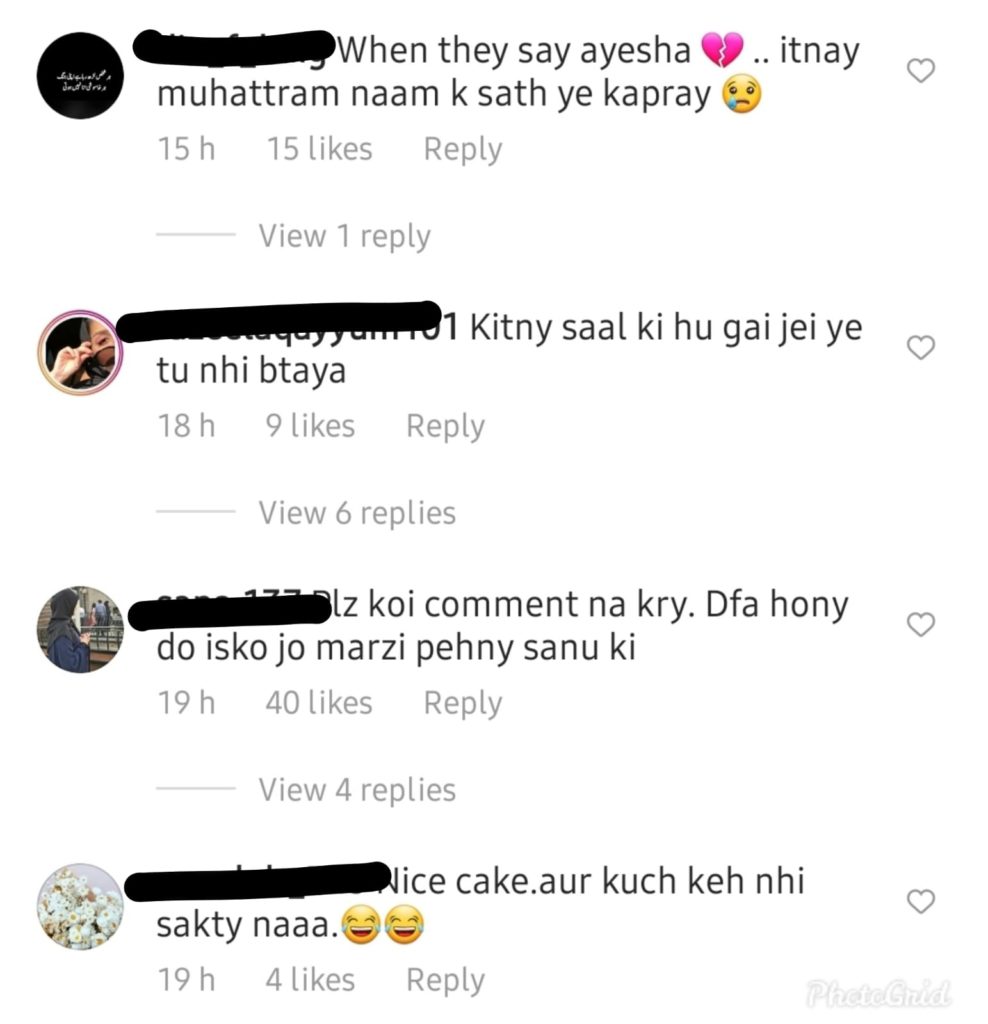 Read More: Ayesha Omer Gracefully Hits Back At A Troll Who Tried To Bully Her
Ayesha's Tribute To Her Younger Self 
Earlier, Ayesha posted a picture of her younger self from her 3rd Birthday party and wrote a heartwarming letter to her younger self.
"This photo is from my third birthday," she wrote. "This little three-year-old had no idea what life was going to throw at her."
"I'm so proud of you today. I know it hasn't been easy all the time, but you've made it through."
Her post caught the eyes of the media fraternity and people across the border, including Paris Hilton and Accent, reacted to her post.
Ayesha Omar has always been vocal about her family's struggles and how difficult it was to be raised by a single mother. Despite all that, Ayesha is known as one of the strongest female celebrities in the industry with a keen heart.
Stay tuned to Brandsynario for the latest news and updates.