The wedding festivities of Neha Rajpoot and Shahbaz Taseer ended last night with an intimate valima ceremony. The couple looked bedazzling among all the glitz and glam as they started their journey together. Amidst the ongoing controversies, the wedding took place in a rather intimate fashion. Both Neha and Shahbaz were the centre point for a lot of criticism which stemmed from Shahbaz Tasser's divorce from Maheen Ghani. Neha's reputation was also tainted as she was being called a "gold digger" and "homewrecker".
Neha's Outfit For The Valima Ceremony 
Last night, netizens found a way to criticize something once again as they saw the supermodel enjoying the night. The dress choice of Neha became the point of the public's objection as she was seen wearing a beige coloured Sari. The blouse of the sari was backless with lots of intricate work on it. The pallu fell seamlessly over her shoulder, and she looked like a goddess and nonetheless in the neutral-toned outfit.
Let's take a look at her outfit, shall we?
However, netizens might seem to think otherwise as they took the social media account to comment and call out the supermodel. The comments said that the dress was vulgar and nothing less could be expected from a model like her.
Read More: Neha Rajpoot Accused Of Being A 'Gold Digger' & 'Homewrecker'
Take a look at some of the comments below.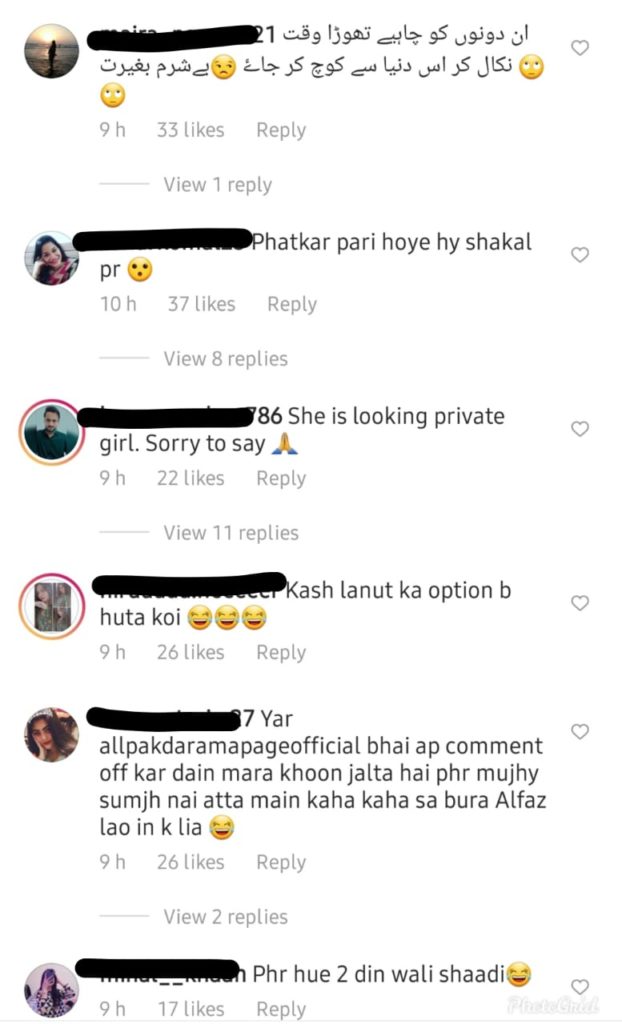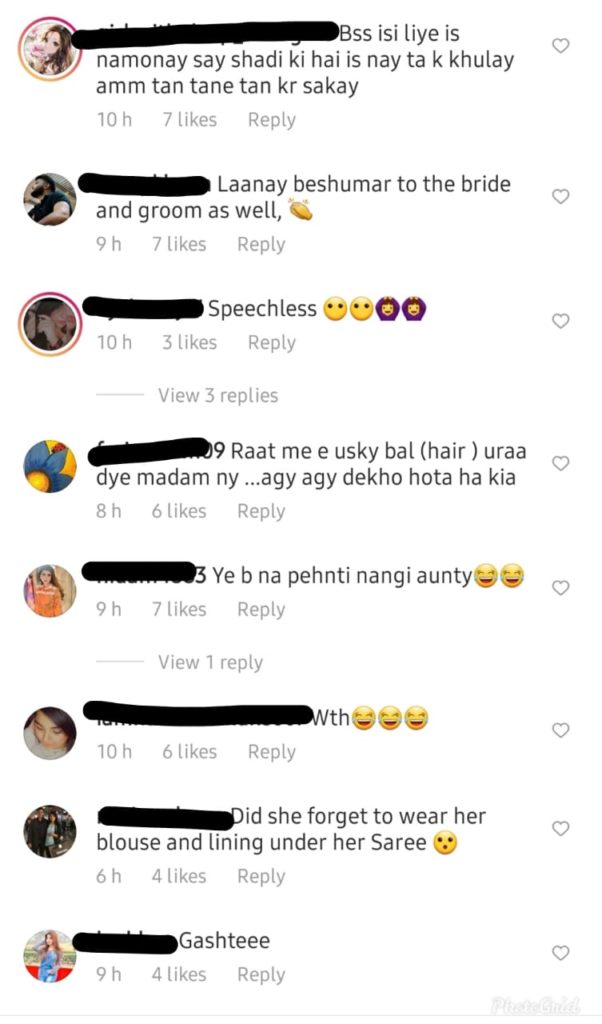 Women Take Down?
From catcalling to using abusive language and asking whether she forgot to wear something, most comments tend to come from girls. Meanwhile, this makes us wonder, in a world where we talk about supporting other women, is it okay to sit behind the screen and take them down when no one is watching? Support doesn't only have to be shown when the other person does things according to 'Your' values. This makes the process selfish rather than fulfilling.
While the festivities are over, so is the public criticism. However, it is not long until the couple posts another photo again, and netizens start a whirlwind of offensive and crude comments once again. And while there is nothing which can be done about that, we wish the couple a happy life ahead.
Stay tuned to Brandsynario for the latest news and updates.