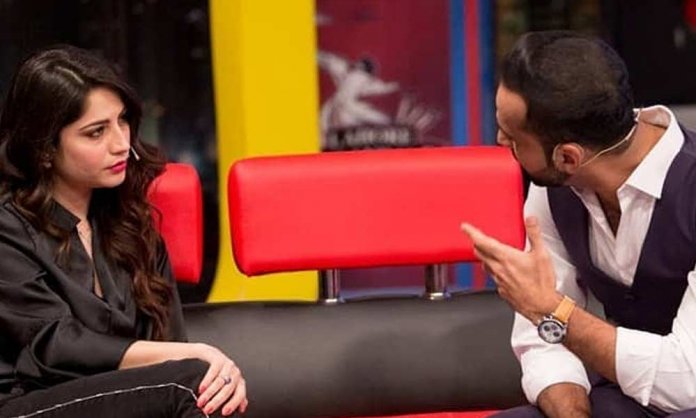 There are a number of Pakistani actors who have proved their talent in Bollywood and left a mark in the minds of Indian audience forever.
Pakistani stars like Fawad Khan, Ali Zafar and Mahira Khan are still quite popular in the neighboring country and they just cannot get enough of them.
However, amid escalating tensions between India and Pakistan following the Pulwama Attack, Indian Government barred Pakistani artists from working in Bollywood.
Neelam Muneer's Latest TVC Has Sparked a Debate on Social Media
Recently, the diva was asked about her views about working in India by Waseem Badami on his show 'Har Lamha Purjosh'
The 'Dil Mom Ka Diya' actress replied that she receives so much love from Pakistan that she will never opt for working in India.
She said:
I have never wanted to go to India as I always receive so much love from my own country and my fans. I am proud of Pakistan, I was born in Pakistan and will stay here always. I won't be going anywhere.
She was also asked about her views regarding celebrities who have worked in India to which she replied:
The artists who have gone there and worked were big names of our industry and I don't think they have or they need to compromise on roles offered by Bollywood.
Watch her complete response below.
https://youtu.be/DQxKZKAyJhg
We all remember how Neelam faced major flak when her video dancing on the hit track 'Mahi Ve' went viral on social media.
The actress revealed that she remained unfazed amidst all the backlash and took the episode positively.
Badami also questioned her view over the viral #Metoo movement in Pakistan and the harassment in the industry.
"#metoo empowered women and gave them the courage to take a stand against harassment in the industry"
What are your thoughts about the story? Let us know in the comments section below.
Originally published on Veryfilmi.com