Nadia Khan, the ace TV host, has responded to politician Sharmila Farooqui's remarks. You might be living under a rock if you don't know what's been happening recently but don't worry, we're here to take you out! Here's what happened between the two powerful women, why it happened, and what their side of the story is:
What Happened?
Nadia Khan made a video with Sharmila Farooqui's mother which went viral. The TV host happened to meet the politician's mother at a wedding where they had time for a chit chat. Nadia Khan is genuinely seen complementing Farooqui's mother in the video as she asks who does your makeup? To which she responded she does it herself. Nadia Khan asks her, "where did you learn it from?". The mother said she learnt it from her daughter and Nadia Khan also complements her saying, "yes, she does great makeup too!"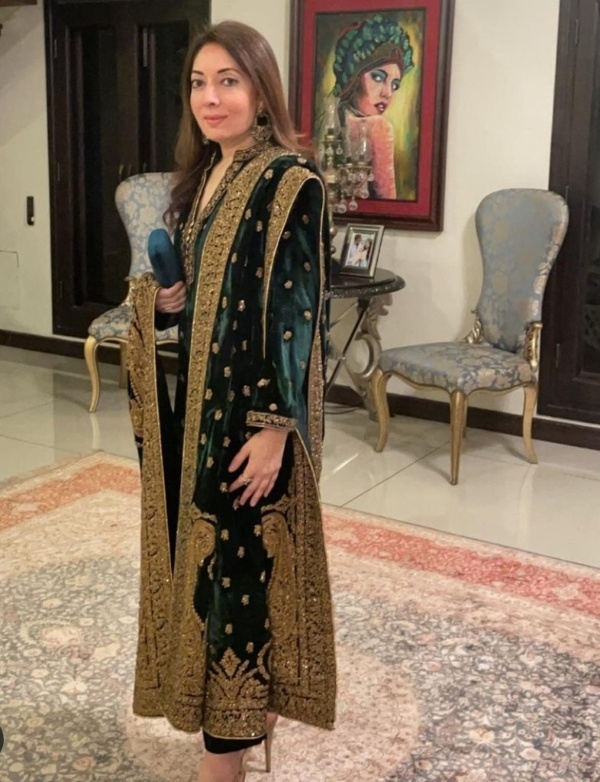 This video was taken out of context wildly. Sharmila Farooqui thought Nadia Khan was making fun of her mother. She also said she will report her to cybercrime.
Watch The Video Here:
View this post on Instagram
Read more: Sharmila Faruqi To Take Action Against Nadia Khan After Her Recent Video
Nadia Khan Responds
Nadia Khan took it upon herself to make a clarification video. For reasons unknown, she decides to sit with her husband in it even though he has no role to play! Anyhow, the host had some strong things to say. She told everybody that Farooqui's mother was walking around with Nadia Khan and Khan wanted to make her happy and give her respect. To do this, she thought of complementing her makeup and clothes!
Moreover, she dared Farooqui to pinpoint one word that is offensive or disrespectful. Nadia Khan also questioned why Farooqui didn't approach her— it had been 7 days since the video went online. The best way according to Khan is to solve issues, not give it as a bait to media. 
Watch Her Response:
What Do People Think?
Nadia Khan clearly seems to be in the right as everybody in the comments section spoke in her support. People have seen both videos and know both sides of the story— they decide! So far, it seems the jury is tilting towards the side of Nadia Khan and agree that she did nothing wrong. Have a look at what they said: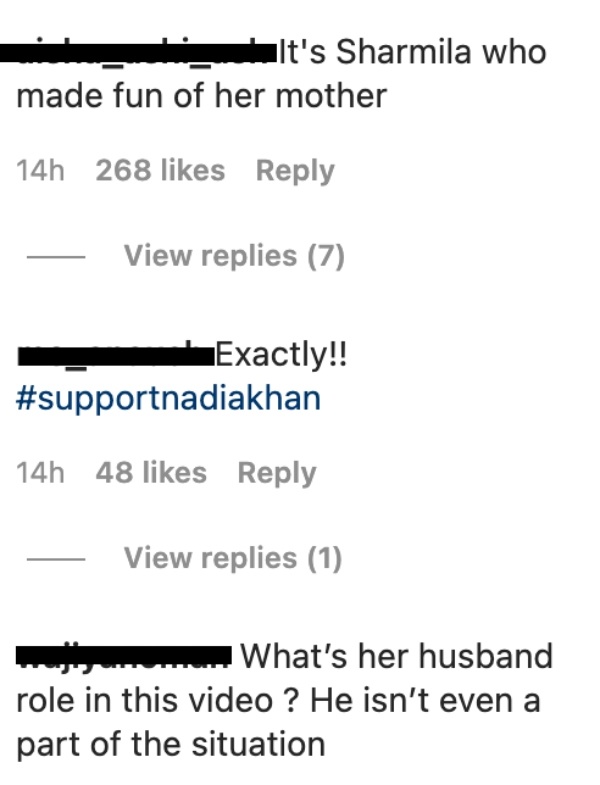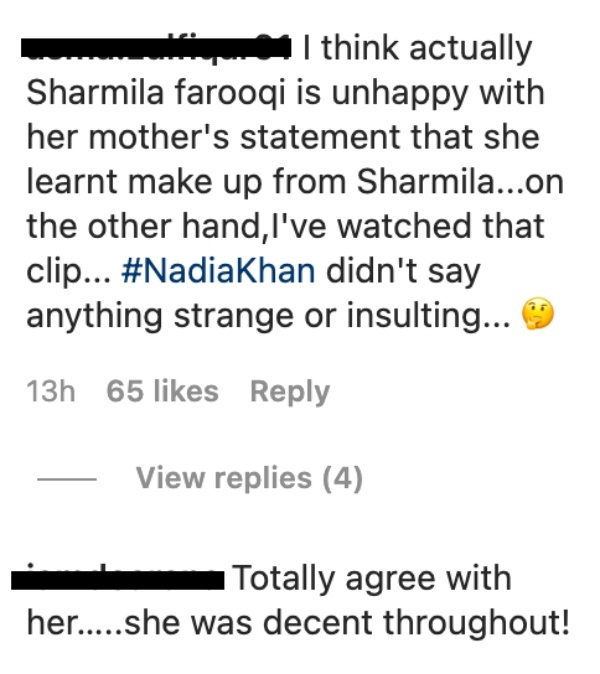 Stay tuned to Brandsynario for the latest news and updates.