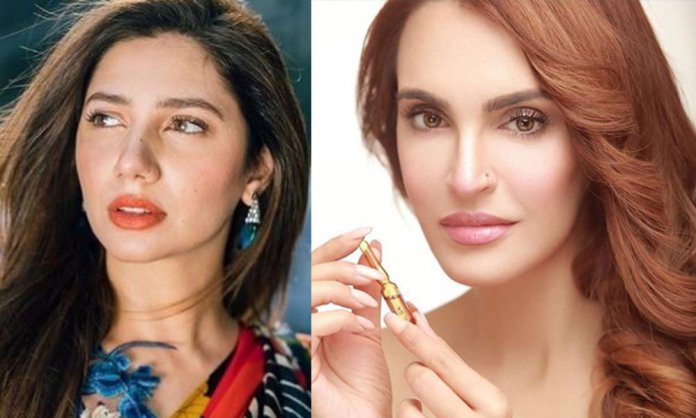 What took the internet by storm over the weekend was debate over whether or not veteran actor, Firdaus Jamal's opinions on Mahira Khan should be respected.
Firdaus Jamal, on a show with Faysal Quraishi, had a controversial thing or two to say when he was shown Mahira Khan's photo in a segment.
Calling the actress mediocre, here's what he said:
I just wanted to say that Mahira is not a heroine. At this age, she should be playing the role of a mother.
Watch the video here.
I am really appalled that senior and respectable persons like #Firdousjamal sahab still think that a woman has a heroine by date….till when will we continue on this repressive path and pull peers down. @TheMahiraKhan is a star in every sense of the word like her or hate her. pic.twitter.com/fZTEBUgJDj

— FK (@faisalkapadia) July 26, 2019
While some actors like Veena Malik have shown support for Firdaus Jamal's statements, many industry stars including Osman Khalid Butt, Mawra Hocane, Humayun Saeed, Faisal Kapadia, and others have strongly condemned it.
Among them is also the supermodel Nadia Hussain who has, without even mentioning Firdaus Jamal, slammed him with an open kickboxing challenge.
I'm so happy I'm NOT mentally SHACKLED that I'm 40 n should consider myself a BUDDI GHORI (infact I LOVE horses)!!!! Bring on the Laal lagaam, the Laal leepistick, the 6 inch heels and I'll still bust your ass in kickboxing!!!! Take it as a challenge assholes!!!!

— NADIA HUSSAIN (@NADIAHUSSAIN_NH) July 28, 2019
The show host Faysal Quraishi took notice of the backlash, of course.
Taking to Twitter, here is what he wrote to defend himself from the fire.
Live shows can be tricky but as a host of one i have always strived to peoject positive image and energy of our people , country and traditions . What happened with veteran actor #firdousjamal commenting on @TheMahiraKhan on the show was totally uncalled for and unnecessary .

— Faysal Quraishi (@faysalquraishi) July 27, 2019
Calling Firdaus Jamal's remarks "unnecessary" and uncalled for, he continued:
I as a responsible host will address this on the same platform in the coming week also. As a host I am and was shocked at our veteran actor Firdous Jamal's comments on the live show for @TheMahiraKhan who is undoubtedly an icon of our industry and for our country.

— Faysal Quraishi (@faysalquraishi) July 27, 2019
However, during the show Faysal had only seemed to add more fuel to the fire.
Do you think it is acceptable for influential personalities to comment on each others age and demean them like this?
Let us know in the comments.
Stay tuned to Brandsyario for more updates and news.