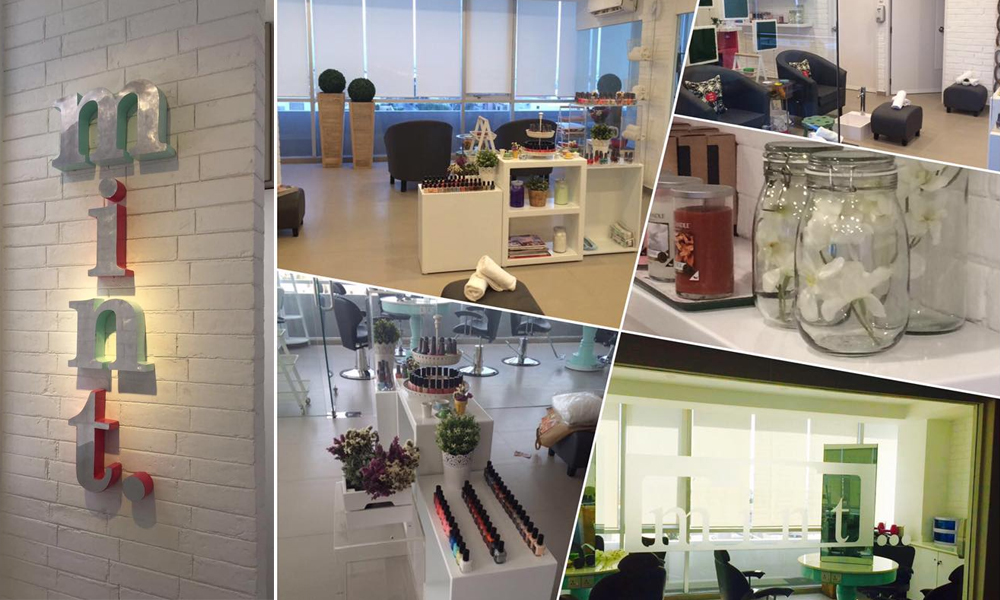 One of the most refreshingly pristine salons in Karachi, Mint Beauty Solutions is like a breath of fresh air. With it's soothing colour scheme and beautiful interiors,the recently opened second branch of Mint is a delightful space set atop a building that  will treat you to some amazing views and services to match!
Being a full service salon it offers a wide range of services ,which may be similar to what other salons offer, but what sets this one apart is the special emphasis on hygiene and quality control using premium products.
MUST TRY SERVICES
We all need that little get away from our hectic lifestyles for a bit of pampering. With rooms like these massages are pure luxury and this indulgence is highly recommended. Using aromatherapy and special oils, you can even take a shower before going home which I think is defiantly a value added facility.
Lycon wax is a special precision wax used for sensitive areas and keeping in mind the emphasis on personalised care and hygiene, the salon follows a policy of no double dipping. Customers can purchase their own containers that can be used on the next visit.

Other popular services include hair treatments such as colour, protein (Rs 1200) and hot oil , X- tenso with home care ( Rs 15,000), hair cuts (Rs 3000 with blow dry) and styling (Rs1500). They also use the desi home made remedies using eggs, yoghurt and lemon grass with great results in strengthening and moisturising the hair.
MANICURE AND PEDICURE – MY PERSONAL EXPEIENCE
I am a bit particular when it comes to theses services, as it is easy to get fungal nail infections if the tools used are not properly disinfected prior to using on a new customer. I chose to have a regular manicure (Rs 1100) and a spa pedicure (Rs 1600) and I was impressed with the steps that were taken :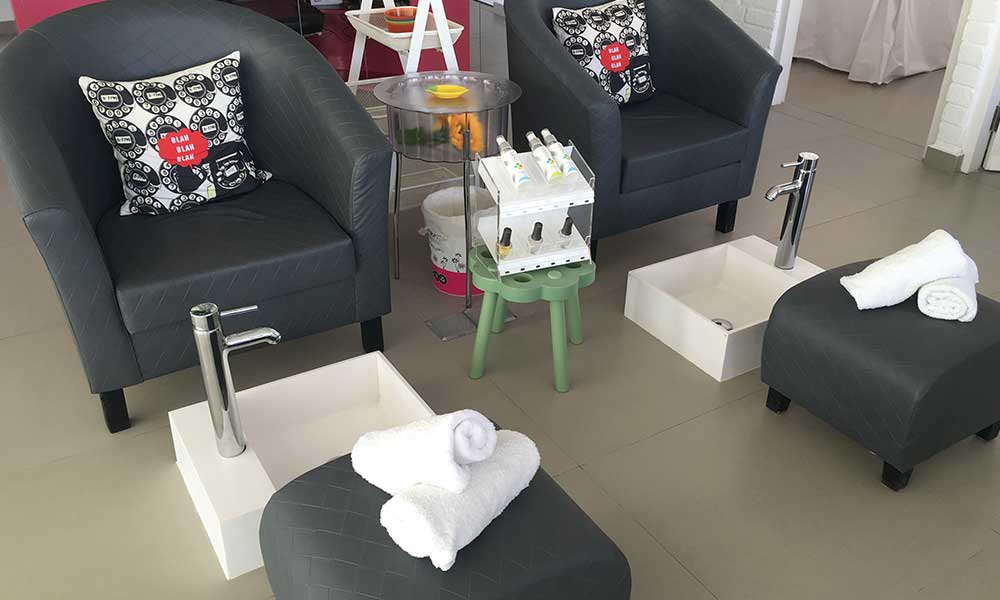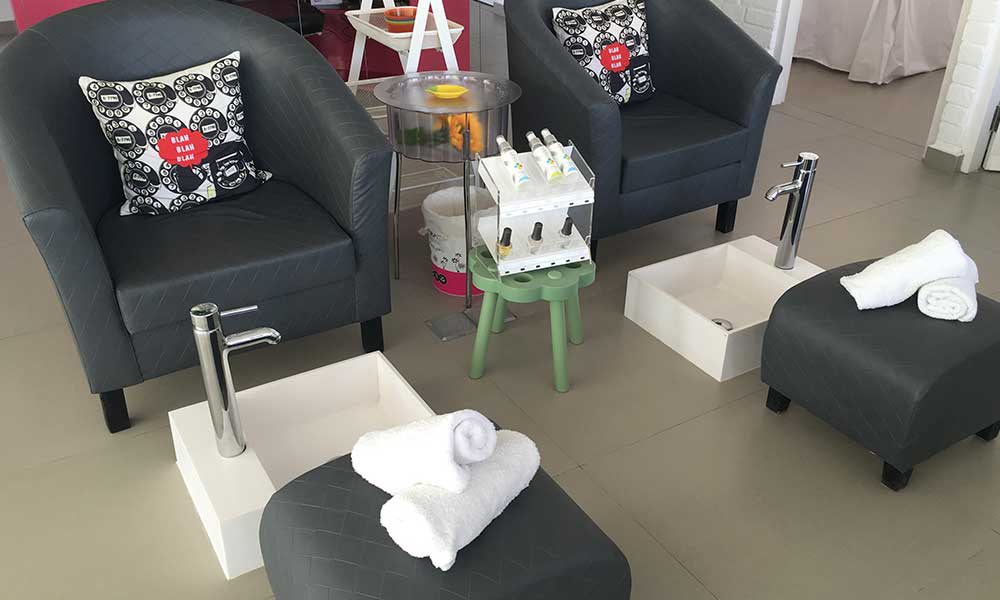 Step 1 The regime starts off with a hot towel cleanse and sanitiser is always applied at the start.
Step 2 : A sterile pack is used containing all the implements that have been pre sterilised and sealed in the packets.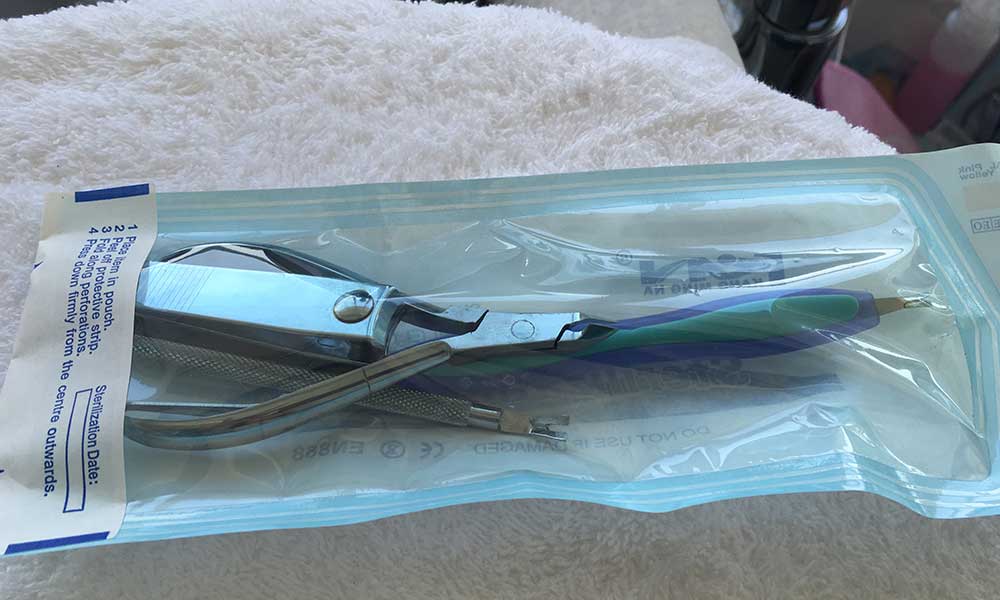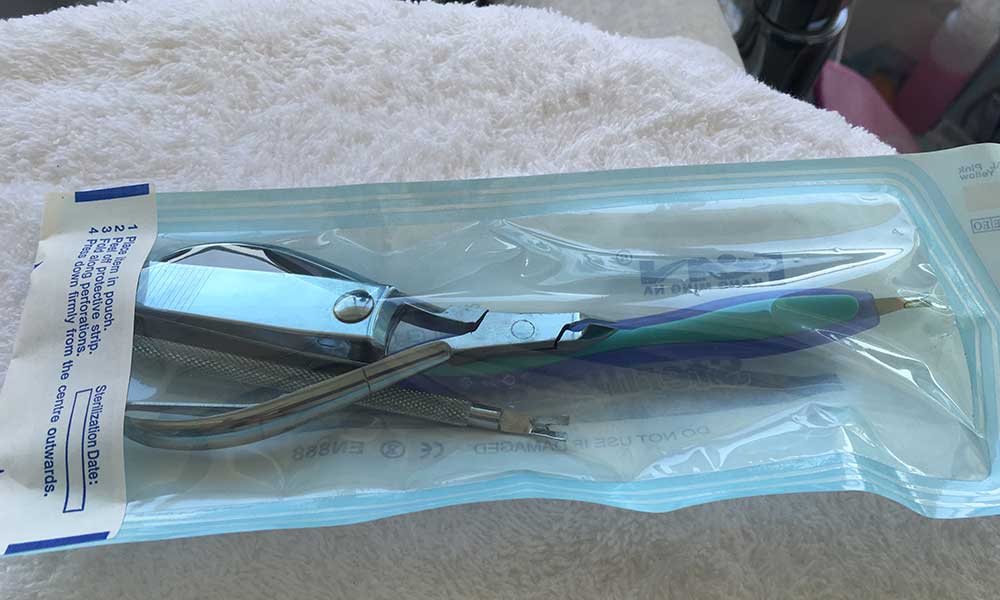 Step 3 A tablet is immersed in water and hands are dipped in it for softening the cuticles. .
Step 4 : For the pedicure, a disposable sand paper is used for the foot file so every customer gets a new one.
Step 5 : the nails are trimmed, cuticles cut followed by a scrub and buffing of the nails.
Step 6 : Since I decided to go for the spa pedicure it included a mask on the legs followed by a hot towel that was wrapped around my feet – very soothing for tired feet !
Step 7: Both hands and feet are massaged, with massage oil used on the feet. The only thing that I felt that could have been improved on was the length of time for the massage.
Step 8 : Nail colour application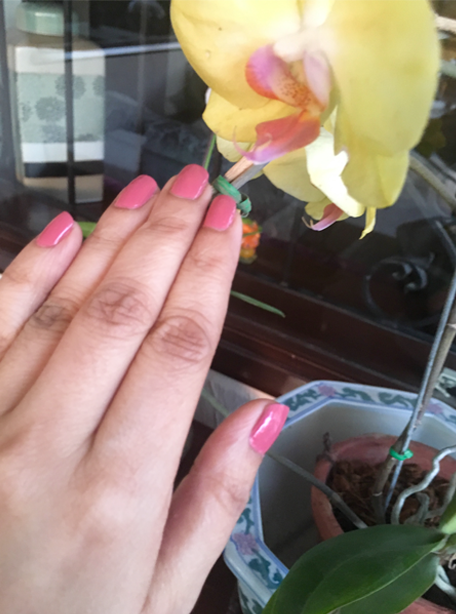 And all of the above whilst enjoying a cup of coffee !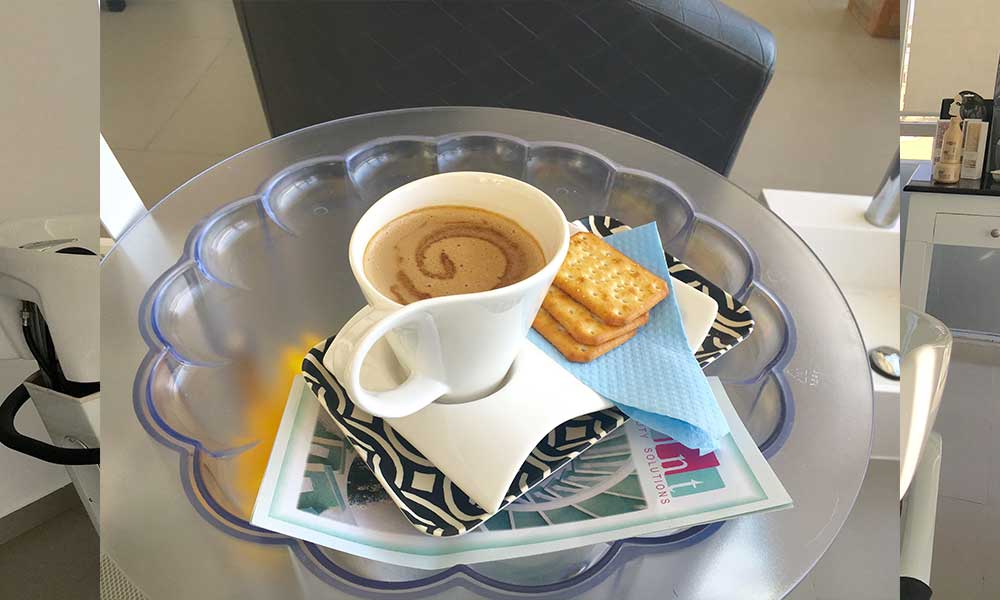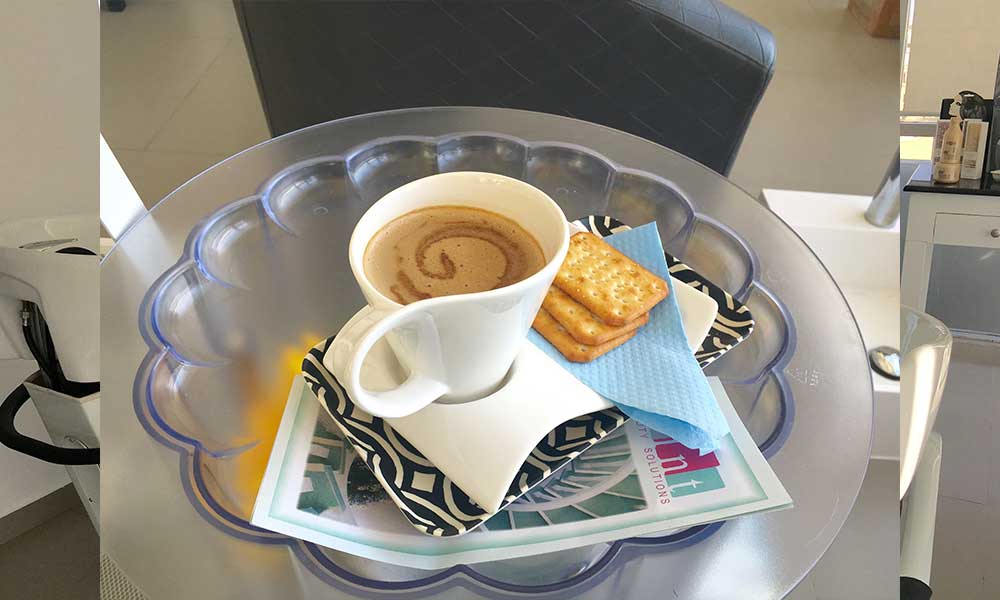 CUSTOMER CENTRIC
Attention to detail with regards to customer care is obvious in the way consideration is given to the following
mobile chargers at all stations
boxes to keep jewellery safe
shower facilities
loyalty programme cards that help you to collect points and get complementary services
a well trained staff of service providers who are obliging and pleasant as well as respectful of your need to relax with a bit of quiet time.
special deals are offered from time to time – you can even buy a deal now and use it later.
Mint Beauty Solutions is the entrepreneurial venture of 3 enterprising ladies :Sanya, Somi and Maleeha and is located on main Saba Avenue DHA 6, building no 22- C, 4th Floor. The first 3 floors of the building are occupied by Studio X making it the perfect place to work out and get salon treatments all under the same roof.
The salon launch took place on Saturday 30th April , where all visiting were treated to a choice of complimentary hairdo's , makeup and a service rolled into the bottle on the way out .

The first branch of mint is located at Rojhan Street , Clifton. For further information , please visit the face book page here