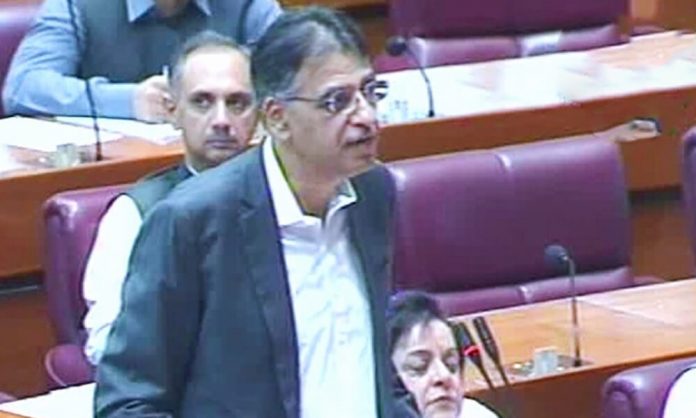 Federal Minister for Finance, Revenue, and Economic Affairs Asad Umar presented a mini-budget 2018-19 on Tuesday in the National Assembly that will be a game-changer for the ongoing financial year.
Highlights of the Mini Budget Pakistan 2018-19
Being a revised version of former government's budget, the new plan highlighted the protection of the poor and flow of taxes to those who earn more.
It aims to elevate agriculture so they support exports, create jobs and earn foreign exchange.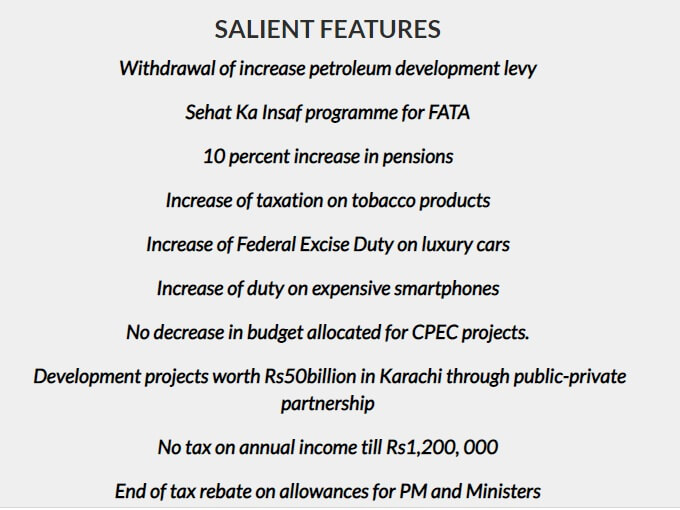 Development (Schools, Clinics, Roads)
The development budget has been raised 10% from Rs 661 billion to Rs 725 billion.
Rs 50 billion will be spent on Karachi projects
CPEC projects will continue without any cuts
Taxes on income
Upto Rs 400,000 – Exempt
Rs 800,000 – Rs 12,00,000 – Rs2,000
Rs 12,00,000 – Rs 24,00,000 – 5% fixed tax
Rs 24,00,000 – Rs 30,00,000 – Rs 60,000 fixed tax
Maximum tax for salaried class – 25%
Maximum tax for non-salaried class – 29%
Tax on non-filers
0.6% tax to be charged non-cash transactions above Rs 50,000 (up from 0.4%).
The ban on non-filers purchasing new assets removed
Items to become expensive
Duties on 300 luxury items, including luxury cars, imported food, make-up, and high-end mobile phones, to be raised
Duties on cigarettes to be raised
20 percent duty placed on 1800cc vehicles
Subsidies
Rs 100 billion to be given as a subsidy in the petroleum tax
Farmers to attain subsidies of up to Rs 7 billion on fertilizer purchases
Punjab-based industries to get gas at subsidized rates as Rs 44 billion have been allocated.
Rs 4.5 billion subsidies for the construction of 8,276 low-cost houses for the labor class.
Health card announced for residents of Islamabad and FATA to provide a subsidy of Rs 540,000 per family.
Duties removed from 82 imported items that are used in export-oriented industries and announced an Rs5 billion subsidy for this purpose.
Pension Increase in Budget 2018-19
10% pension has been increased for low-income pensioners (about 85% of total pensioners).
Source: Samaa News, Geo News