Our hair is fascinating as we braid it, style it, and cherish it. However, once it leaves our heads, they turn into a creep factor hanging onto the soap as well as, rummaging through the floors and ending up in the landfills. But did you ever think that you could create art from that hair?
The Hair Initiative by Dutch Designer
The architects have partnered with the Green Salon Collective, a U.K. company that takes salon waste like hair and recycles it into wool alternatives, particleboard-like sheets, and sausage-shaped floating barriers that absorb oil spills.
Dutch designer, Sanne Visser, described the material via video conference as being "very lightweight, flexible, oil absorbent, high in tensile strength — and it doesn't require any extra energy, land, or water to grow."
Visser is showing a new installation for London Design Festival (LDF) this month named 'Extended' after finishing a residence at London's Design Museum to investigate recycling human hair. The artwork shows eight mirrors suspending from ropes made from hair that was gathered from West London barbershops. 
She plans to eventually find a home for the art pieces in each of the eight salons and barbershops she collected hair from.
The Pareid Art Installation 
GSC has also collaborated with architecture and design firm Pareid on an installation. The installation will be on display at this year's LDF. It consists of two linked columns covered in hair and is located in a salon in West London. The project named 'Chiaroscuro 1′ is made of felted hair and used as a surface covering.
Deborah Lopez, Pareid's co-founder, shares how the process can only work with hair that is longer than 5 centimetres (about 2 inches).
"As a textile, [hair] is good because it can be used as acoustic material or insulation," she says,
"The firm has also been testing it as an aggregate in harder materials. Much like straw in adobe bricks, hair could be used as fibre reinforcement," she added.
Read More: A Passwordless Future? What is Stopping Businesses?
The part of the period art portfolio includes dog leashes, netted bags, shoulder straps, and swings all Made of human hair.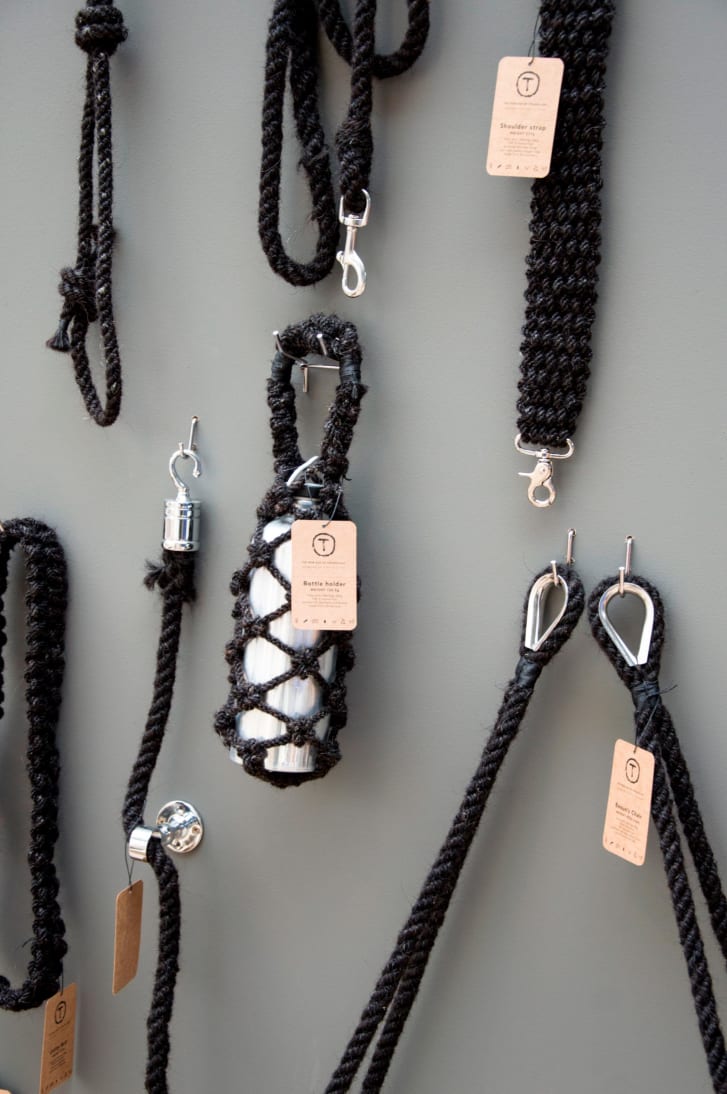 "We are drawn to things that might be considered ugly or unappealing at first," said Pareid. "Waste like human hair possesses a kind of icky quality — it has that confrontational element to it."
Afro Hair Initiative 
In 2020, french designer Alix Bizet addressed the issues of racialized identity, community experience, and marginalized beauty.
"I discovered, as a Black person, in society, there is good hair and bad hair — that's where the project started. Looking at this discarded material, we can learn so much about society," she said.
The collection features crown-like headpieces made from afro hair. The representation was done by people talking about their personal and professional experiences of afro hair in a series of podcast interviews.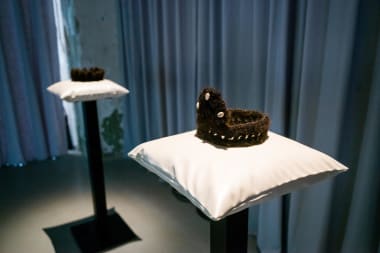 Bizet also worked on a series of projects from afro hair named "Exchange" (2016), "Hair Matter(s)" (2016) and "Hair by Hood" (2017). As part of her collection, she made garments including hoodies from felted human hair. Her collection sparked discussions about how culture and identity are related to hair, and the role that hair salons play in communities.
Read More: Pepsi-verse? The Pepsi Logo Has Been Transformed Into A Portal
Stay tuned to Brandsynario for the latest news and updates.