Raffia Arshad, a Pakistani-Britisher, has become the first hijab-wearing deputy district judge in the United Kingdom, according to media reports. Do you know that there are barely any Hijabi judges in the Western world?
We're overjoyed after hearing this, especially during the pandemic where gloom has taken over the world. The 40-year-old Raffia Arshad was appointed Deputy District Judge on the Midlands circuit last week following a 17-year career in law.
The first Hijabi judge in a western country
According to a statement released by the Muslim Council of Britain, Ms. Arshad was the first in a Western country to be appointed as a judge in the hijab and amongst a handful of female Muslim judges around the world.
Educated at a Grammar School in West Yor­kshire, judge Arshad was the first from her family to go to university. She has also written a book titled Islamic Family Law. Her husband is a doctor and an Aalim who completed a diploma in Islamic Jurisprudence and coaching while working as a barrister.
Judge Arshad's take on her success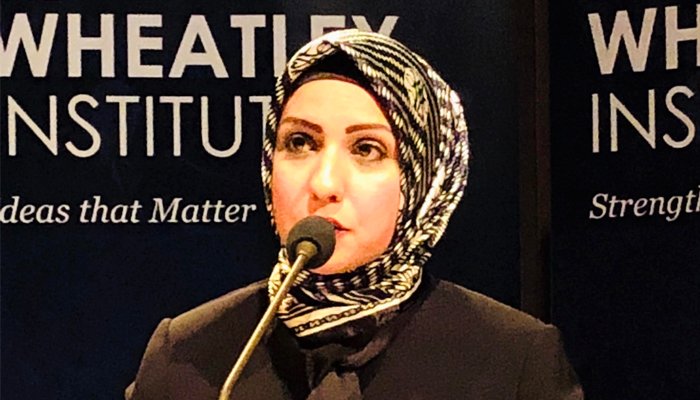 "This is an achievement not just for women but for Muslim women. If ever there was a time to stand up and fulfill your professional aspirations, it is now," she said. Ms. Arshad is married with three children, the statement said.
"At a time when everyone is facing uncertainty and unprecedented challenges, I urge everyone to rekindle their dreams and pursue them," she stated in an interview with Geo TV.
Moreover, she mentioned how the prayers of her parents were the essential ingredient in her success. She felt proud of being counted as an outstanding Pakistani in the West.
The mother of three said: "I am a court-appointed expert on matters of Islamic Family Law and have authored many publications, including a textbook which is used by other judges worldwide. I have been invited to Germany and America to speak on Islamic Family Law."
People like Raffia Arshad are the reason why women should strive to achieve their goals and keep their eyes on the bigger picture. Judge Arshad is a perfect example of how women can break stereotypes, practice their religion, and achieve greatness all at once. What's your take on this?
Stay tuned to Brandsynario for the latest news and updates.