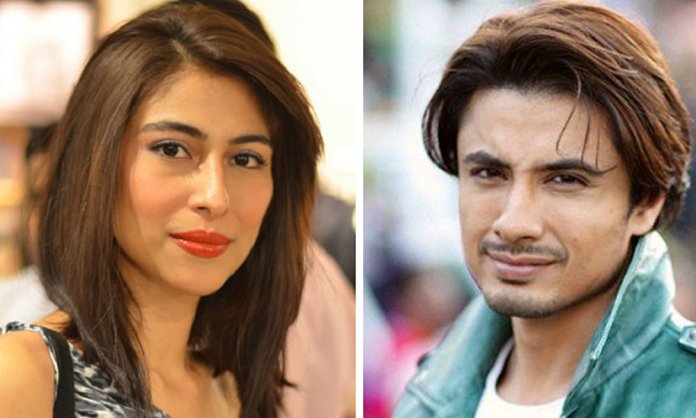 Ali Zafar and Meesha Shafi's sexual harassment controversy is making headlines yet again.
The first hearing was held yesterday and the court has issued a stay order in favor of Ali Zafar.
Meesha is to refrain from "making any derogatory remarks in any manner on print or electronic or social media" against Ali.
Although the court has directed Shafi to file her response by July 5th, the actress's lawyer, Nighat Dad took to Twitter to clear a few things up.
Educating her followers (and indirectly bashing those speaking out against Meesha), the lawyer tweeted:
Defamation law applies when it's a lie, truth is a defense to defamation! In this case it's being used as a silencing tool. Women who came out with their stories and harassment claims are on the right side of history and they are the ones making history! https://t.co/QCqMjFeC8M

— Nighat Dad (@nighatdad) June 25, 2018
She clarified that the court proceedings are underway and that no verdict has been announced as of yet, slamming haters from making any assumptions.
Just so you all know Meesha has filed sexual harassment case against AZ several weeks ago, it's pending before the relevant forum and proceedings are taking place. Under the Anti workplace harassment law proceedings are supposed to be confidential, so wait and watch this space.

— Nighat Dad (@nighatdad) June 25, 2018
She also replied to those who were accusing the singer of making such allegations against the 'Teefa in Trouble' star for the sake of "cheap publicity".
Also the argument around Cheap publicity is very cheap, usual argument used by alleged harassers when nothing is working out for them Also soon someone is coming to a screen near you in full glory but not the one who is 'in trouble' 😁💪🏾🙌🏽 #Adaab

— Nighat Dad (@nighatdad) June 25, 2018
For those unaware, the pair had worked together in the past and had enjoyed quite a friendship.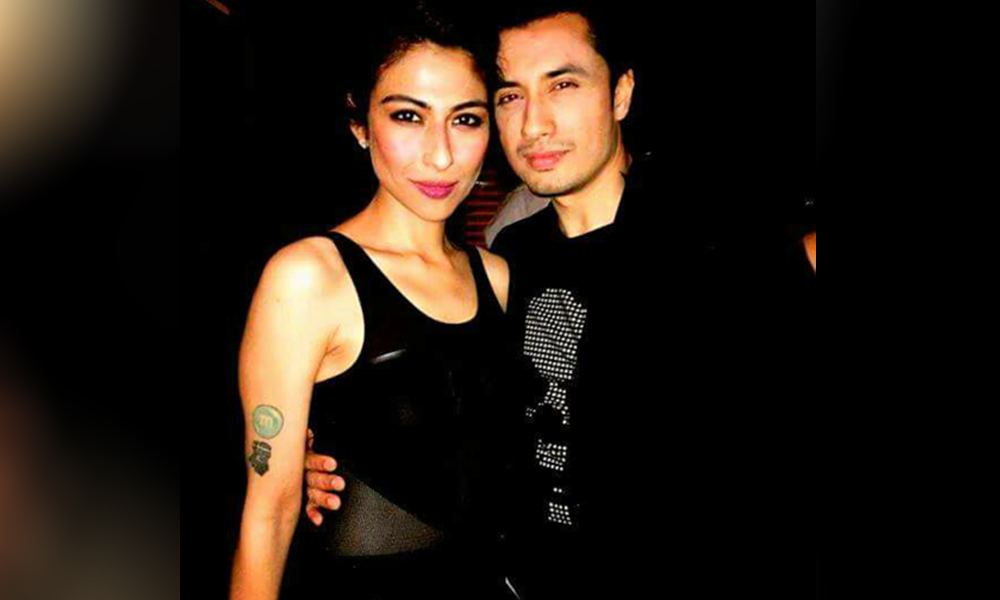 However, things took an ugly turn for the two when Meesha accused Ali of sexual harassment.
Sharing this because I believe that by speaking out about my own experience of sexual harassment, I will break the culture of silence that permeates through our society. It is not easy to speak out.. but it is harder to stay silent. My conscience will not allow it anymore #MeToo pic.twitter.com/iwex7e1NLZ

— MEESHA SHAFI (@itsmeeshashafi) April 19, 2018
Of course, an accusation like that created a storm and pretty soon, other women from the entertainment industry stepped up to report similar incidents against Ali.
However, most of the industry folks and fans of Ali refused to believe such rumors and supported their favorite artist.
Meesha Shafi-Ali Zafar's Controversy Takes an Ugly Turn With Legal Notice!
Despite the support, Ali denied any such accusation against him posted on social media that he would be filing a defamation case against Meesha for such slander.
— Ali Zafar (@AliZafarsays) April 19, 2018
Well, it looks like the Meesha and Ali storm has hit the Pakistani entertainment industry yet again and only time will tell the damage it will do!
Meesha Shafi Vs. Ali Zafar: Court Grants Stay Order in Favor of Ali Zafar!
Till then, stay tuned to Brandsynario for more news and updates.