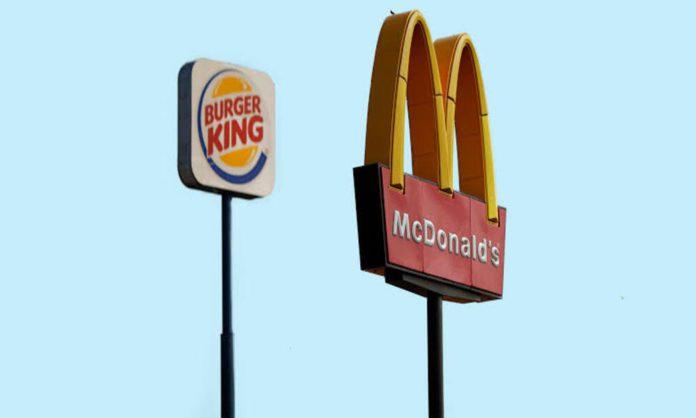 In Brazil, a McDonald's out-of-home campaign in which ChatGPT named the Big Mac the most famous burger in the world—has been ambushed by Burger King.
Designed by Galeria.ag, McDonald's asked ChatGPT, "What is the most recognizable burger in the world?" The AI program responded with a poetic or at least as poetic as an AI can get about the Big Mac. A slogan that appeared at the end of a certain ad said, "A.I really enjoy it."
Burgee King Stepped Up
Burger King immediately noticed McDonald's work and acted right away. Instead, it requested that ChatGPT name the largest burger, and the AI dutifully selected the Whopper, even describing it as "an option for those who want a more substantial meal."
"However, it is crucial to highlight that the amount and number of ingredients may vary by country or area, something the attorneys presumably cheered." Also noted by the A.I.
Read More: Huawei Plans To Launch ChatGPT Rival
The Ad
Lines of colored text that are designed to resemble burgers are used in both advertisements. It is unknown how many adverts are shown in Brazil or if they are constantly positioned next to one another.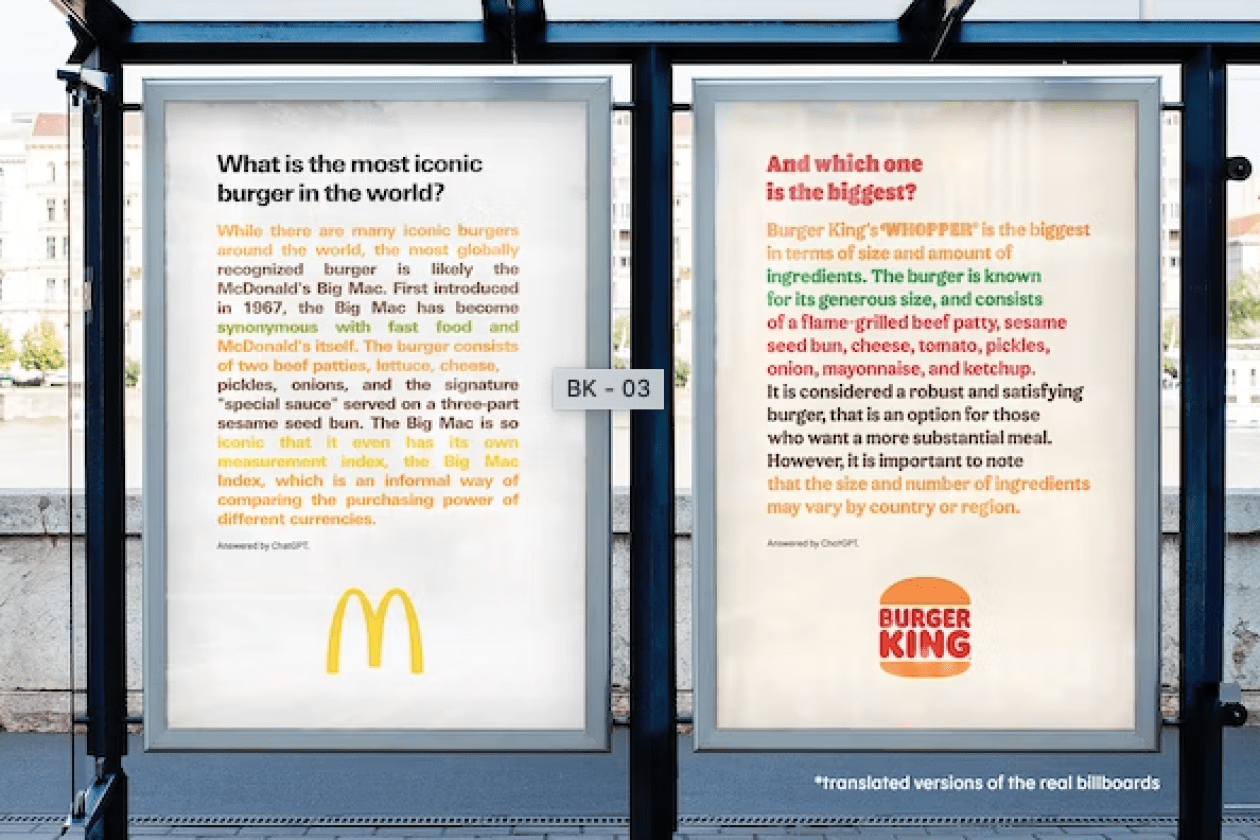 The dispute between Burger King and McDonald's over ChatGPT ad claims provides insight into the changing marketing tactics used by fast food restaurants. Brands are using cutting-edge technologies to get an advantage in a world that is becoming more and more digital. AI-powered interactions and chatbots are becoming commonplace in the customer experience landscape. This dispute might inspire other businesses to look at novel approaches to connect with their target market and stand out from the competition.
Read More: OLX Pakistan Releases Its Ad Series Featuring Fawad Khan & Sanam Saeed
Stay tuned to Brandsynario for the latest news and updates.