Mathira has won the hearts of social media users as she shows her respect for Muharram. The actress and host have taken an extreme step to pay her respect to the religious time. Something to learn from her perhaps?
Mathira Removes All Social Media Pictures

Mathira's account which boasted thousands of pictures of her is now left with only two. Her Instagram profile only has two pictures on it now. Both of them are posts relating to Muharram and the incident of Karbala. She has also changed her Instagram icon to that of a Hadith.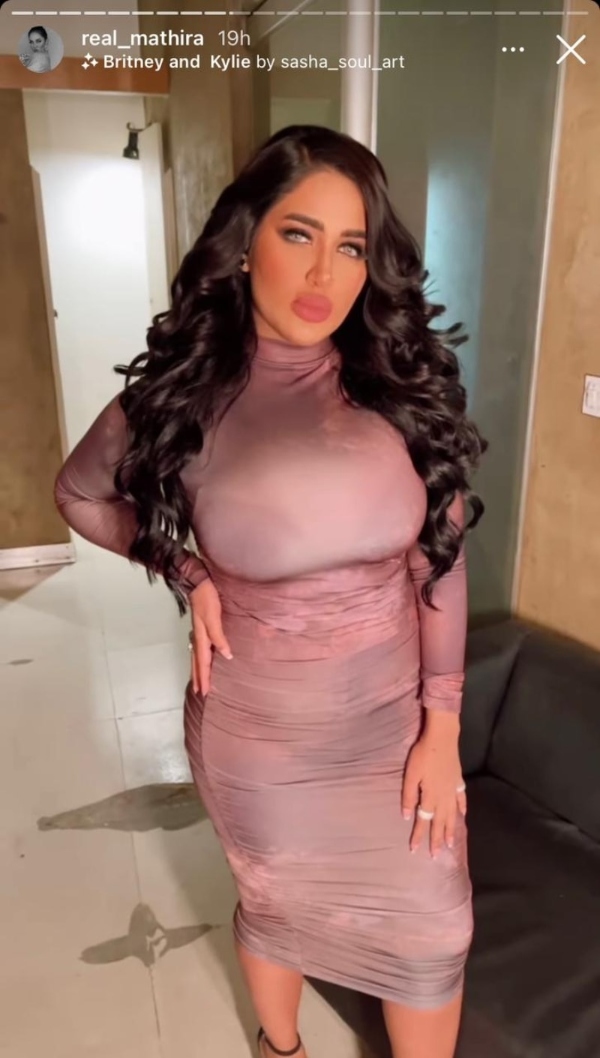 Why The Stark Change?
To explain this to her 747K followers on Instagram, she put up an explainer story. In the story, she shares with her fans that she has removed all her social media pictures out of respect for Muharram. She believed they could be disrespectful to the time and hence, to maintain its sanctity, she has cleared out her profile.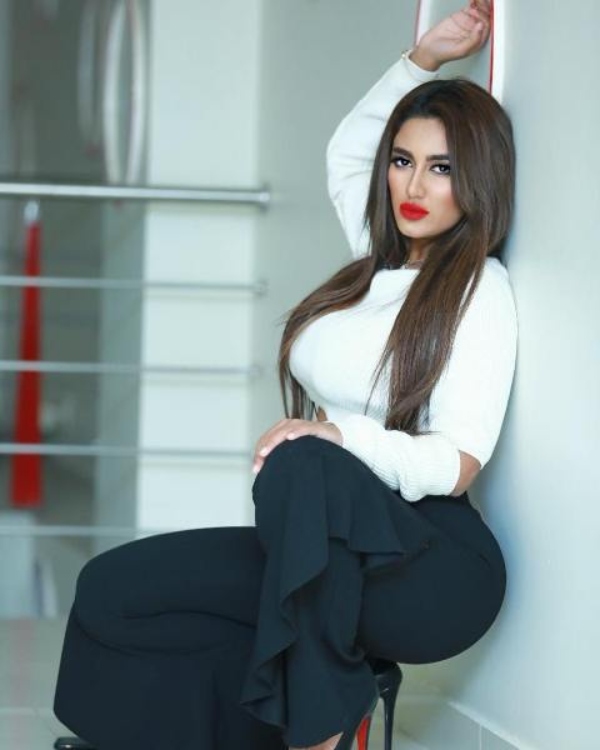 Mathira also mentions that she frequently goes to Majlees. As a result, she wants no such pictures for others to see and be deemed as hypocritical. 
Read more: Sonya Hussyn Responds To Mathira's Hurtful Comments
She keeps insisting that this is her way of approaching her religion. This is not an objective step that everyone must take. Moreover, she asks social media fans to not "blame her" which is perplexing. What could she be blamed for at the moment?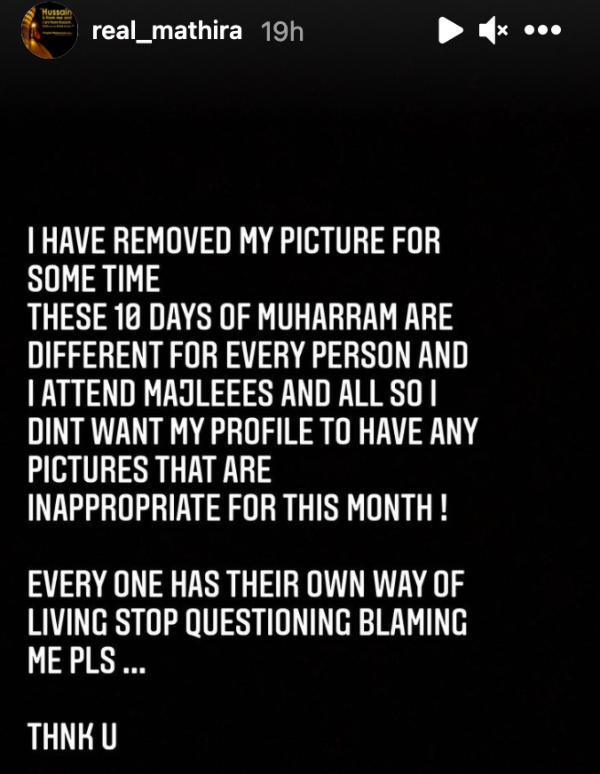 To Each Their Own
The 10 days of Muharram are special days in which all should show respect to the grave instances that mark it. Despite the sect division, these days are important to all Muslims. Thus, we all share the grief and importance that we attribute to these days. However, it is also true that there is no one way to connect with one's religion or God.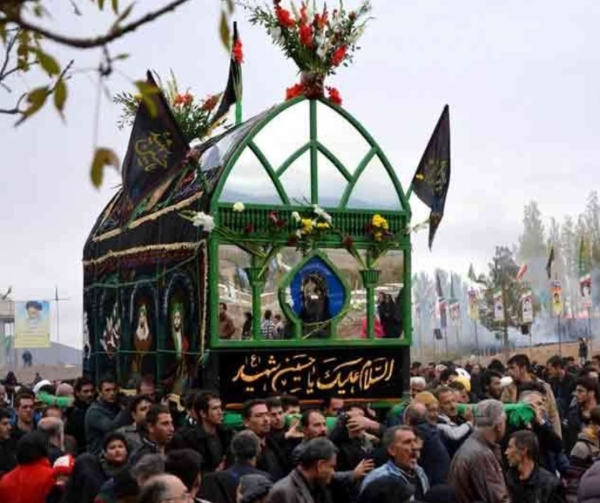 If for Mathira this means cleansing her social media of "inappropriate" pictures, then that is her call. Judging others for how they choose to pay their respect to something is also problematic.
Mathira's Social Media
Mathira's social media has often stirred many controversies and scandals. Did you know she is half African? The model, dancer, host, and actress have taken social media many times to post pictures that surprise the users. She has also been often body-shamed by others in doing so however, confidence in your own self can take one a long way.
Mathira hasn't specified for how long her pictures will remain off yet.
Stay tuned to Brandsynario for the latest news and updates.