Sonya Hussyn took two courageous steps recently; one, contacting her father and wishing him a happy father's day, and two, taking it public encouraging others to do the same. Galaxy Lollywood, one of the blogs, published it on their platform. While this was an empowering video, Mathira chose to use that very post to highlight the grievance she had with the actress.
Mathira commented on Sonya Hussyn
Mathira trolled Sonya on capturing a personal moment with the parent. She calls it publicity stunt because she felt that this was Sonya's way of gaining emotional support from the world.
She further goes on to bring about a past moment where Sonya allegedly made really bad comments on Mathira. According to Mathira, Sonya called her a shemale when going to IPPA awards London. She said that she had cried that day and Azfar Rehman stood up for her.
Sonya Hussyn Replies
When the matter went viral, it seems that Sonya also got the hint of it. Instead of escalating the matter further by replying on Mathira's comments, she directly called her. After clearing it out, the actress took to her Instagram stories informing the invested public about the matter.
She said that there were some misunderstandings that she has cleared with the celebrity. Sonya also said that if people have issues with her she is just a call away so please talk it out with her.
At the end of the story, she also called out all the people seeking controversies, to try and hear out both sides of the story.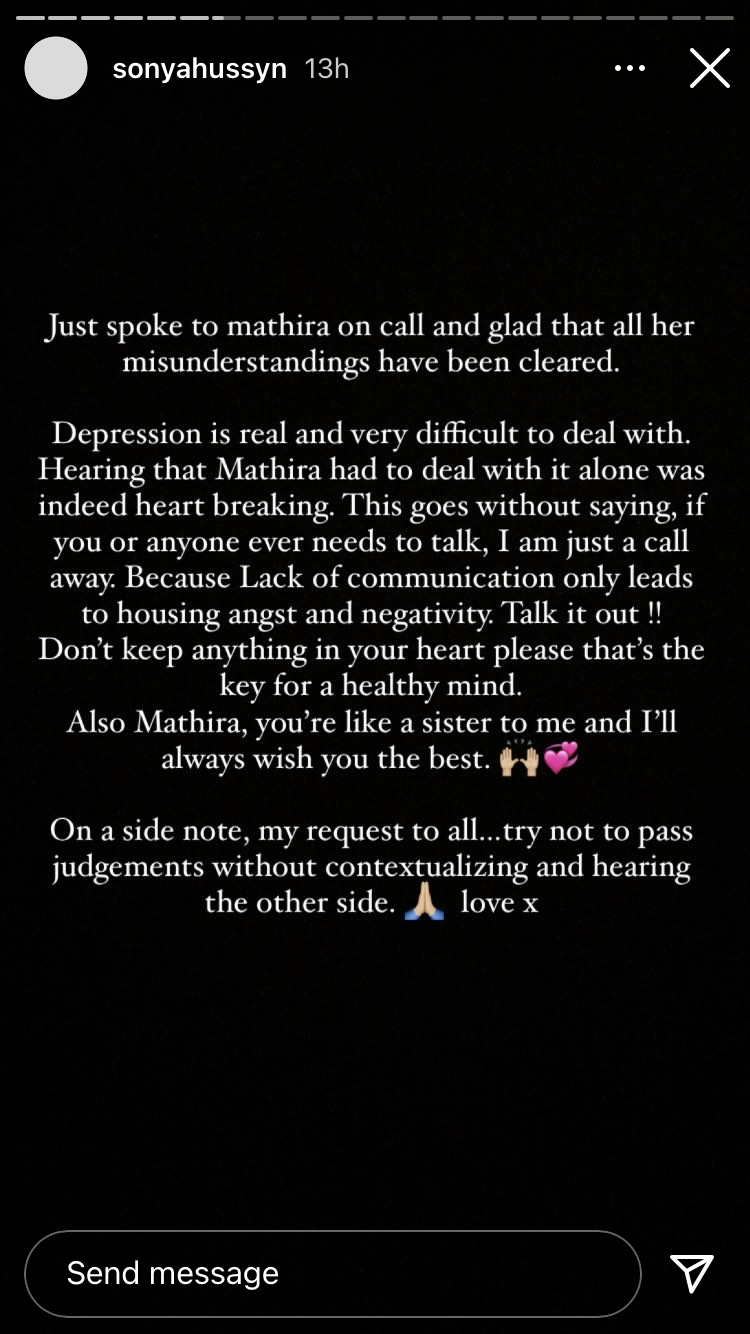 Well, there is clear indication that Sonya did not call Mathira shemale. Someone must have conveyed the matter differently to Mathira leading to this scandal. Because Mathira took it public, Sonya got to know about Mathira's grievance and was able to address it.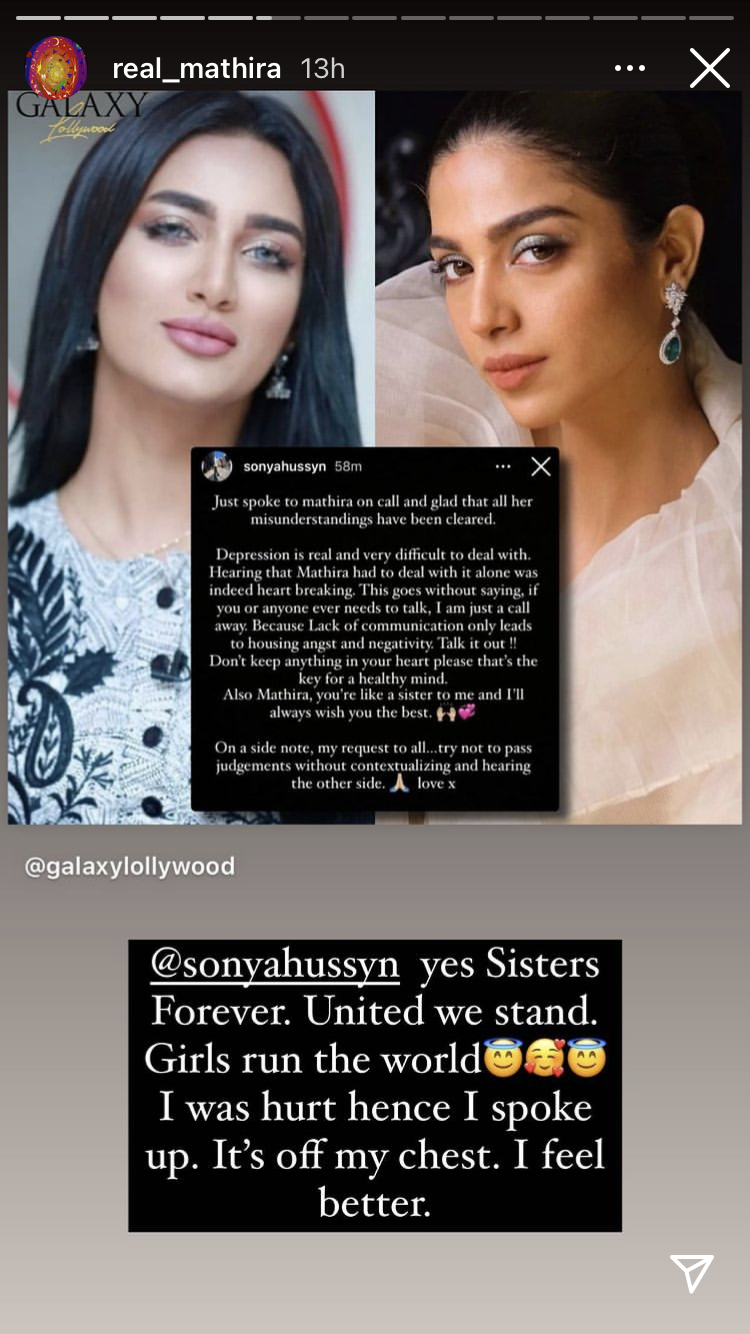 If the speculation is right, the lesson to learn here is let's not modify other people's words and convey it to others because that may lead to feuds.
Stay tuned to Brandsynario for the latest news and updates!