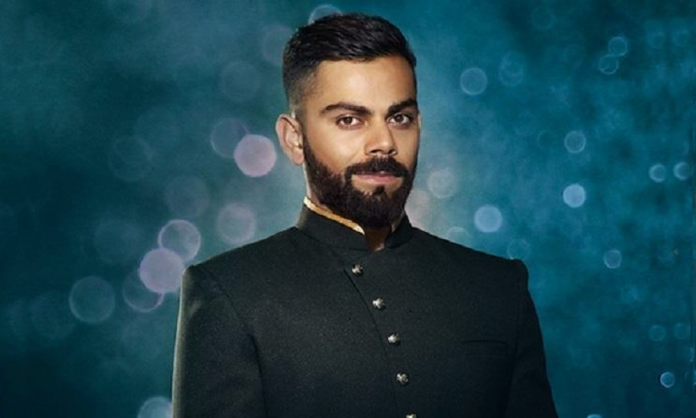 After Sania and Shoaib, it looks like another marriage is on the cards for Pakistan and India.
However this time around, the girls from both the nation will be heartbroken. Especially India's very own Anushka Sharma.
A recent proposal of marriage to Indian Captain Virat Kohli, by a Pakistani, has taken the world by a storm.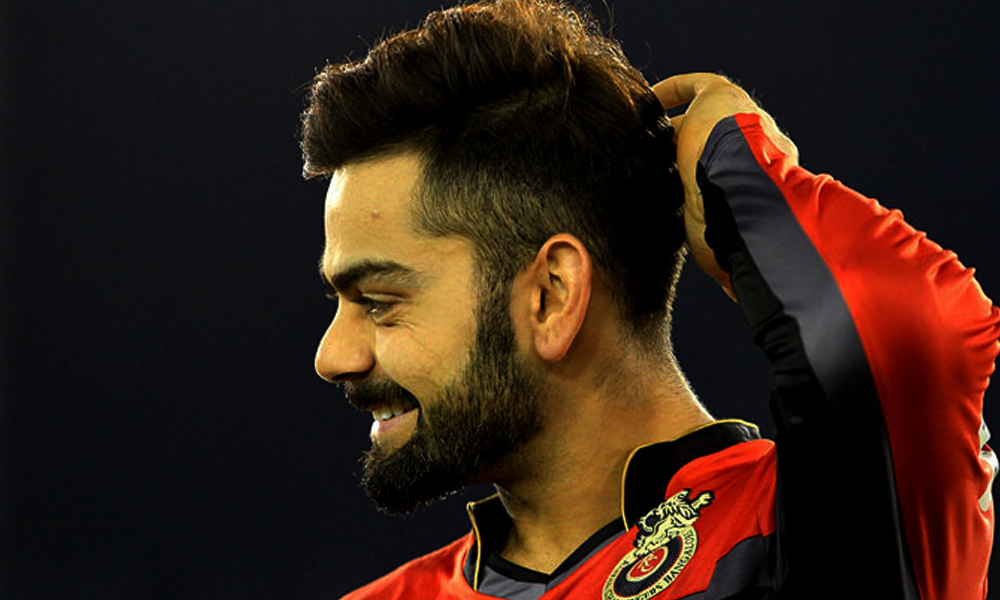 What made it more interesting is that this time it's a man and not a woman. 
At Pakistan versus World XI T20 series, a Pakistani security guard at Gaddafi Stadium, Lahore,  shared his love for the good-looking skipper, by showing a banner that read, "Kohli, marry me". 
Damn This Is Hilarious 😂😂
A Pakistani Police in Lahore during Pakistan vs World XI Cricket Match holding a Banner
* Kohli Marry Me * 😭😭😂😂 pic.twitter.com/XJSbdahHk7

— Shehryar Khan (@Pathan_007_) September 15, 2017
This is how Kohli might have reacted!

The news is going viral in both the nations. Everyone's tweeting and talking about it and it's freaking hilarious!
'Kohli Marry Me' – Pakistani policeman's embarrassing marriage proposal for Indian skipper 😶 pic.twitter.com/KNlTWyd6Ol

— Anil Dubey (@anilscribe) September 18, 2017
Why is a Pakistani policeman's admiration for Kohli breaking the internet? https://t.co/uorbJ2mOYo #LoveKnowsNoBorders #BoldProposal 😊😊

— Royal Challengers (@RCBTweets) September 17, 2017
A Pakistani policeman is #BreakingTheInternet with a banner that say *Kohli Marry Me*
That's the spirit.. #YouAreTheMan 😎🤘🏽#ViratKohli pic.twitter.com/w45g2Hg6wb

— Pallavi Aman Singh (@PallaviAmanSing) September 16, 2017
Pakistani Policeman Breaks The Internet By Holding A Banner That Says 'Kohli Marry Me' https://t.co/mmZQ5HwME0 pic.twitter.com/OpiT0P04Bs

— News Point (@NP_App) September 16, 2017
https://t.co/VKFlhWIClW Virat Kohli Receives Marriage Proposal from Pakistani Policeman: 'Kohli Marry Me' Banner is a Must See Picture pic.twitter.com/wBiXRXr4Wv

— Abani Kumar (@abaniku) September 18, 2017
But Kohli might reject this Pakistani policeman like he rejected Danielle in 2014.
Kholi marry me!!!

— Danielle Wyatt (@Danni_Wyatt) April 4, 2014
For now, Virat is busy with ODI against Australia so let's wait for the series to end in order to get a reply from him. Let's see if he'll even reply or not.
---
Contributed By: Sakina Haider