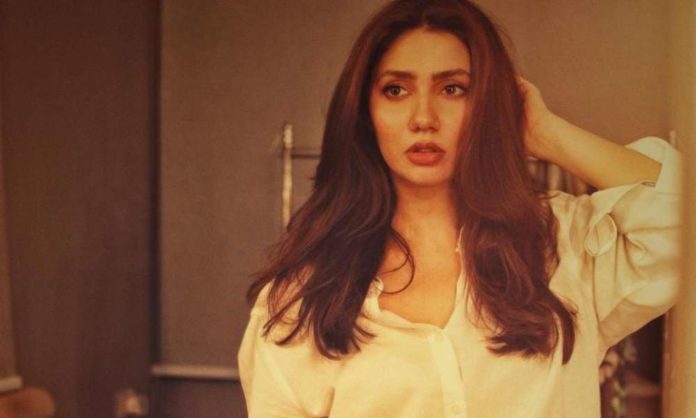 Mahira Khan, the glamorous star of the Pakistani showbiz industry just found herself in a spot when she was pranked by the LSA 2021 team.
Prank details
Captured on a video, the prank was somewhat directed towards Meera Jee. The team informed the star that her co-celebrity for the performance could not be located. She was informed that the stars, Mahira and Sheheryar Munawar would have to manage on their own. Truly stressed, Mahira said that it was not possible to do the performance without the veteran film actress.
Read More: Mahira Khan: A Decade In The Showbiz Industry
Taking the lead, she even offered to give a pep talk to Meera probably assuming it to be unprofessional behavior (trust our khirad to take charge). The team tried to pacify her by saying that Mahira was indeed present just not where they wanted her to be. Few moments in, and after making her freak out, the team opened up about the prank. With her hesitant laugh, it was clear that she did not like the prank. After saying enough in her usual sweet manner she is famous for, she left the screen.
Mahira Khan and what she is up to these days
The star is currently ruling our hearts with her project Hum Kahan Kay Sachay Thay opposite Usman Mukhtar. The cast of the drama also includes Kubra Khan in the antagonist role which she has owned to the core. The drama is going a bit different than what was shown in the movel. Hence, it won't be wrong to say that it has every single follower at the edge of their seats.
Read More: Khirad To Nigar: Journey Of Mahira Khan From Derogatory To Empowering Projects
For now, though, we are excited to see the Meera, Mahira, and Sheheryar performance now that we know about the little drama backstage.
Stay tuned to Brandsynario for the latest news and updates!