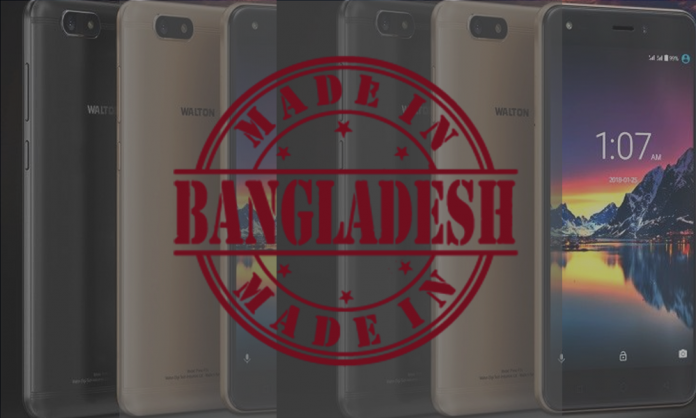 Reportedly, Walton is gearing up to export 'made in Bangladesh' smartphones to the United States.
This step clearly portrays how the tech-sector and Bangladesh as a country have grown in recent years.
"The dream of exporting 'Made in Bangladesh' smartphones is now coming true," said SM Monjurul Alam, managing director of Walton.
It is expected that the first batch of smartphones ready for shipment will be worth between $100-200 per unit.
Moreover, these units are bound for a renowned American brand, however, the name has yet to be disclosed.
"The US importer signed an agreement with us a few months ago and we were improving our quality before finalizing the shipment."
After the US it is planning to ship smartphones to Europe, Australia, and other developed nations. "Walton is now producing international standard smartphone," Alam added.
"This will be a huge moment for Bangladesh and all Bangladeshis should feel proud of this achievement," Telecom Minister Mustafa Jabbar told The Daily Star.
The company first set its manufacturing plant in Bangladesh back in October 2017. So far, the plant has churned out 60 lakh units: 17 lakh smartphones and 43 lakh basic phones.
Walton is not just manufacturing smartphones, it also manufactures mobile phone accessories including chargers, batteries, earphones, and motherboards.
Walton plans to make a mark by becoming the best Bangladeshi brand in global markets by 2030.
Stay tuned to Brandsynario for more news and updates.
Android Users May be able to Play Games Before Downloading Them