Automobile developments blow our minds every time. Who would have thought that electric vehicles would be evolving so rapidly? In the latest instalment of such developments, we are seeing a lego life-size version of the Toyota Supra! Yes, a company in Japan has finally completed its build and even put it up on display. One of the best parts about the lego vehicle is that it actually runs! We have seen lego vehicles being made before but this seems too good to be true.
Toyota Supra Lego
The pictures with the surface look exactly like the original vehicle, except with a lego feel. This has come at a time when Toyota Supra is celebrating its 35th anniversary.
It has been nearly four decades since the car first came out. You might remember a model of it from the first 'Fast and Furious' film.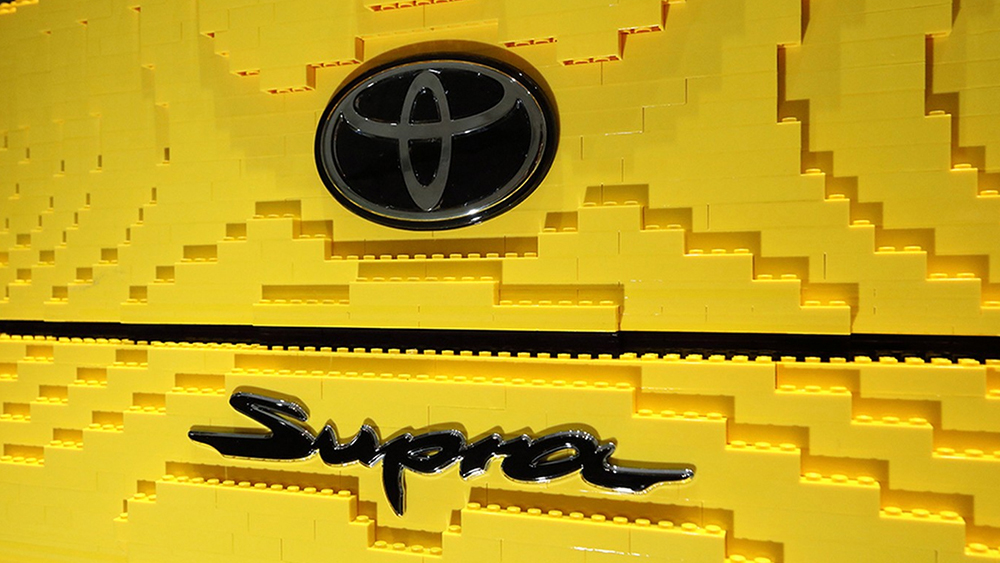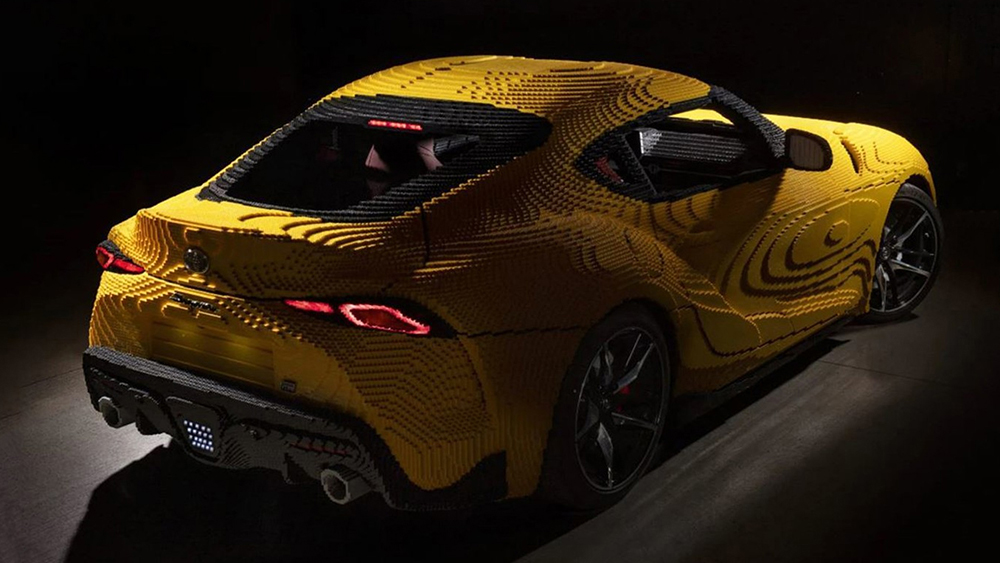 Lego Toyota Supra Come To Life
As you all know, Legos are objects that are not restricted to any age group. Even their boxes say that they are made for people between the ages of 8 to 80. A Denmark-based company made the life-size version of the Toyota Supra GT. That is not even the most shocking part of this entire piece of news. The vehicle comes fitted with an electric running system that gives it speed! The car can give off a running speed of approximately 28 km/h. Considering how heavy the lego version is, it is impressive that it even runs.
Read More: Toyota Takes On Volkswagen & Tesla With New 'Human Centric' EV
Apart from that, the lego Toyota Supra also has working lights. In fact, its color is similar to the original.
Would you believe it if we told you how many lego bricks it took to build this? To construct the model, a total of 477,303 lego bricks were used. The model has spent 3000 hours in development and a further 2400 hours in being built. It may not be able to race against any vehicle but it can sure outshine them in uniqueness.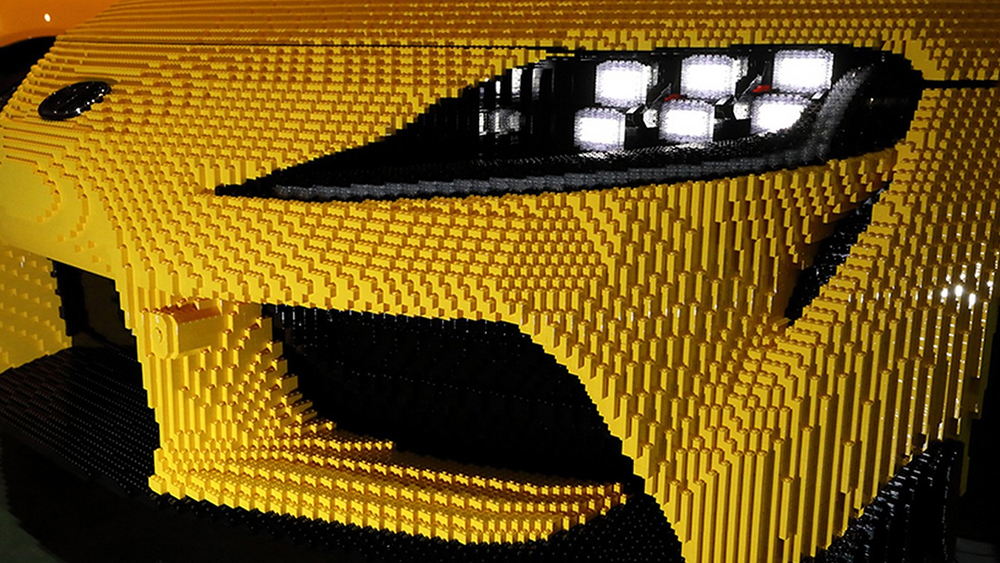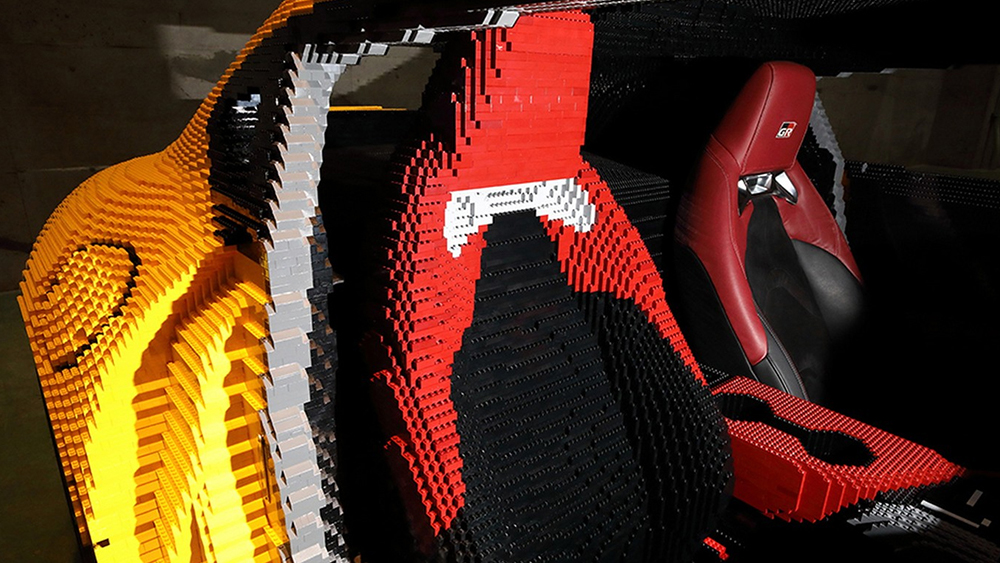 Innovative Builds
Until October 11th, the Lego model is on display in Japan, right next to the actual vehicle. However, this is not the first time that a lego version of a vehicle has been made. We remember that Bugatti has also built something similar. Additionally, another Toyota Supra model has been made into Lego form before.
Read More: Toyota Celebrates 70th Anniversary Of Land Cruiser With A Surprise
We hope the company continues to astound us with such innovations. Who knows, maybe we will see life-size Lego models of other vehicles as well and soon!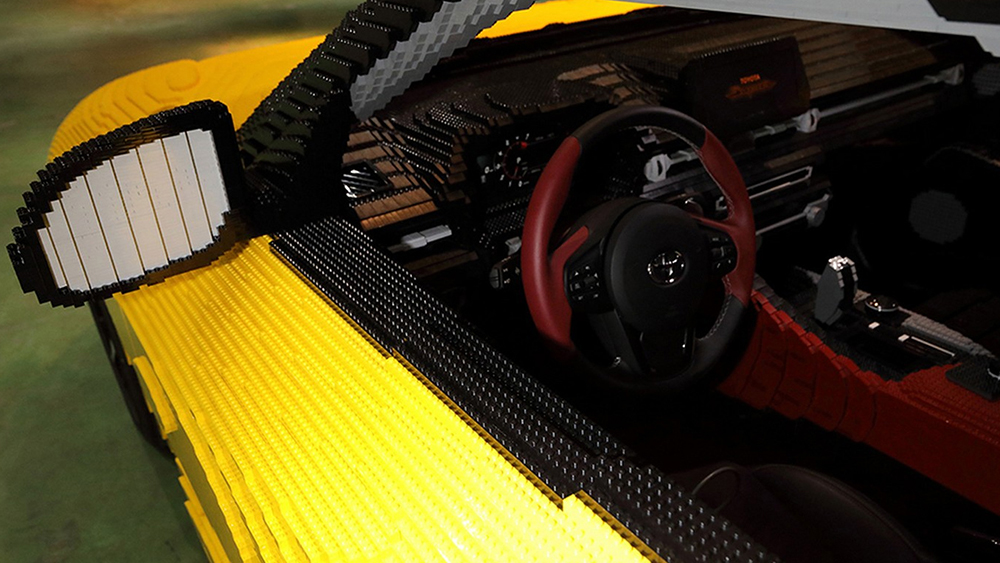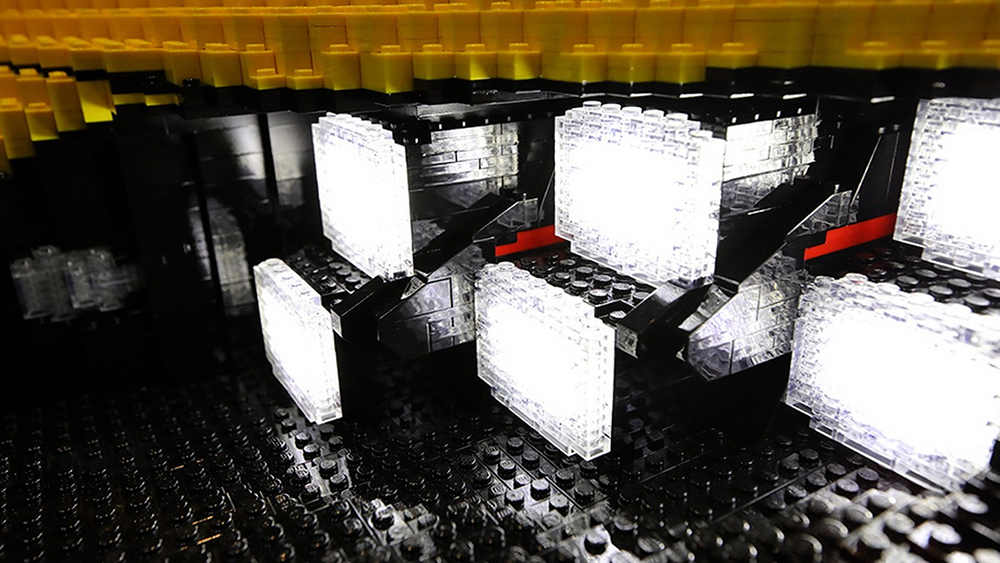 Stay tuned for more from Brandsynario!