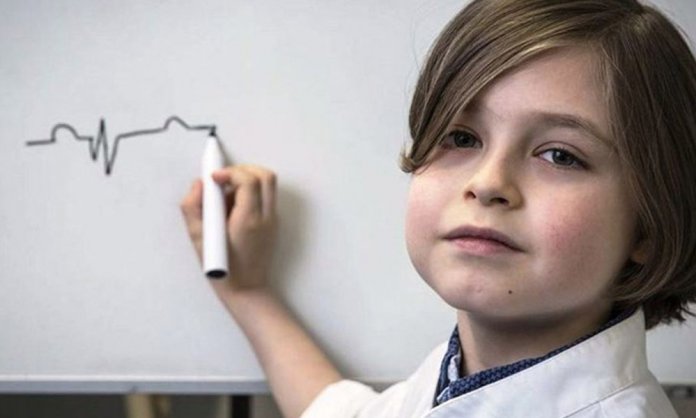 Laurent Simons is an extraordinary 9 year old boy from Belgium, studying Electrical Engineering at the Eindhoven University of Technology (TUE).
Laurent' Bachelors degree will be completed this year in December.
He then plans to join a PhD program in electrical engineering while also studying for a medicine degree, his father told CNN.
Kartarpur Corridor: Ahad Raza Mir is Looking for This Driver to Thank Him!
While the staff calls him "simply extraordinary", here's what his parents have to say:
"We thought Laurent's grandparents were exaggerating when they said he had a gift, but his teachers soon concurred. They noticed something very special about Laurent."
Laurent's teachers have tried hard to understand the depth of his talents through test upon test, and say that his ability to grasp new information is so remarkable that he is like a sponge.
The TUE has allowed Laurent to complete his course faster than other students.
Here's what Sjoerd Hulshof, education director of the TUE bachelor's degree in electrical engineering, said in a statement:
"That is not unusual. Special students that have good reasons for doing so can arrange an adjusted schedule. In much the same way we help students who participate in top sport."

"Laurent is the fastest student we have ever had here," he said. "Not only is he hyper intelligent but also a very sympathetic boy."
Laurent's parents like to pay great emphasis to letting him enjoy life while he works on his special talents.
"We don't want him to get too serious. He does whatever he likes," said his father. "We need to find a balance between being a child and his talents."
When asked, Laurent said he enjoys playing with his dog Sammy and playing on his phone, and wants to develop artificial organs when he grows up.
This little boy is surely a marvel; here's hoping his talents are directed and used for good, noble causes.
Let us know your thoughts in the comments.
Stay tuned to Brandsynario for more news and updates.