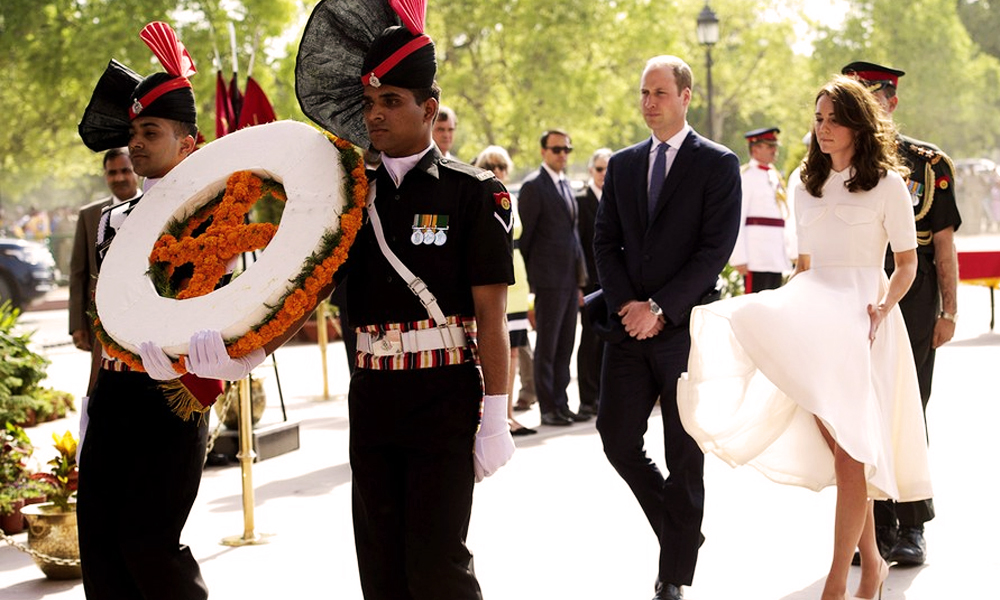 One of India's top newspapers faced a social media backlash on Tuesday after it splashed a picture across its front page of Britain's Princess Kate suffering a "Marilyn moment" as her dress blew up in the wind.
Readers accused the Times of India of being disrespectful to the Duchess, who was wearing a white 1950s-style dress reminiscent of the one in the iconic Marilyn Monroe photo as she laid a wreath at the India Gate war memorial with her husband, Prince William.
'Times of India' was one of the top trending topics on Twitter on Tuesday morning as users questioned the paper's judgement in picturing the Duchess inadvertently flashing an expanse of royal thigh.
"Sleazy journalism at its best," tweeted reader Shagun in response to the image, which was accompanied by the headline" Kate's Marilyn moment at India Gate".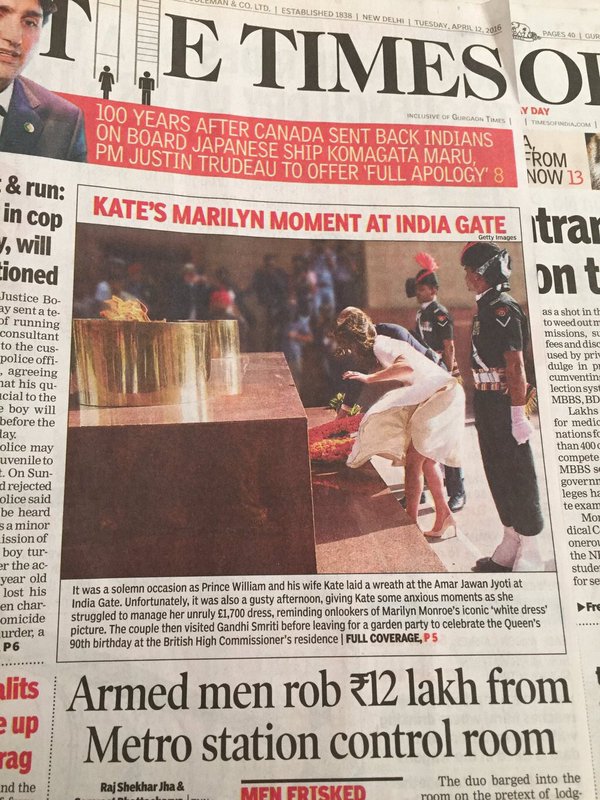 "Well done Times of India! Our guests come to India and this is the photo you decide to put on your front page…" tweeted another.
Many recalled an incident last year in which the paper was strongly criticised for promoting video footage of a top Bollywood actress with a tweet that read "OMG! Deepika  Padukone's cleavage show".
But Shekhar Gupta, who has edited some of India's biggest news publications, took a different view.
"Objections to ToI on Kate's Marilyn moment silly. Brits have a grown-up view of royals as glamorous celebs," Gupta tweeted.
Britain's newspapers took a more restrained approach.
Several published shots of her dress blowing up in the wind, but none was as revealing as the picture on the front page of The Times of India.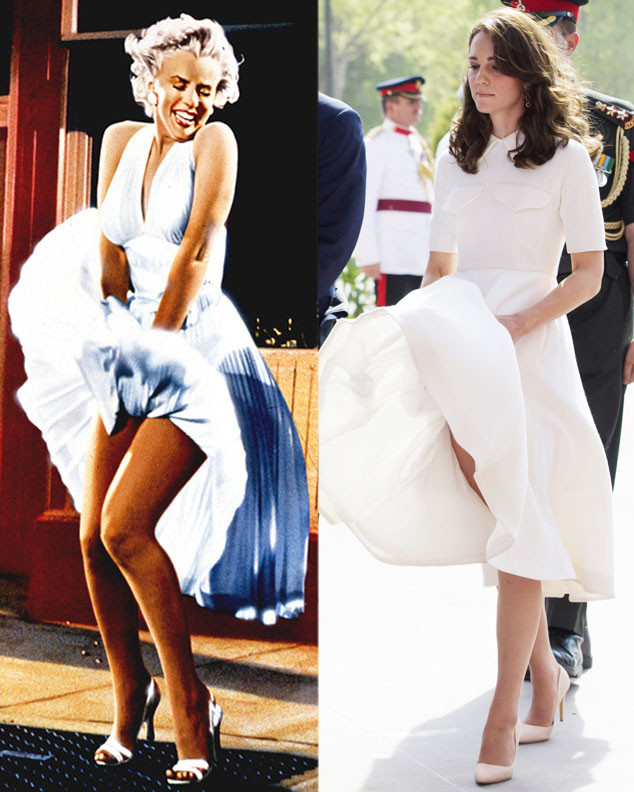 See how the Twitterati were outraged at Times of India below:
A flying skirt is not news, "convented" or otherwise. Neither is the endorsement of sexism by the old boys' club https://t.co/63WVxEtOKS

— Veena Venugopal (@veenavenugopal) April 12, 2016
The sexist & shabby reporting by TOI needs just one tweet from Kate Middleton – I am a woman. I have legs. You have a problem with that?

— Naomi Datta (@nowme_datta) April 12, 2016
Incredible India: Atithi Devo Bhav
TOI: Atithi Babe'O Bhav

— aԀ¡t¡ (@Adi_ction) April 12, 2016
TOI editor: Will and Kate are here. Wait for her skirt to fly up.
Journo: This is nonsense.
Editor: Okay. Get me cleavage pics also.

— Sahil Shah (@SahilBulla) April 12, 2016
TOI front page: Kate Middleton's Marilyn Monroe moment.

Me: I need some real news.

*opens Mumbai Mirror*
*reads only iChef commercials*

— Sahil Shah (@SahilBulla) April 12, 2016
Superb investigative journalism by ToI! What moment to capture when someone is paying tribute at Amar Jawan Jyoti 😱👎 pic.twitter.com/tQzaWnkgL7

— गीतिका (@ggiittiikkaa) April 12, 2016
https://twitter.com/shaktishekhar/status/719774556311846912/photo/1
Popular tabloid The Sun came closest with an image of the Duchess laying the wreath under the headline "A Royal Flash in India — Kate's Marilyn moment".
The Daily Telegraph — a conservative daily known for its royal coverage — said a series of such problems had prompted "suggestions that she should follow the Queen's lead and slip small lead curtain weights into the linings of her outfits".
Stay tuned to Brandsynario for more updates.