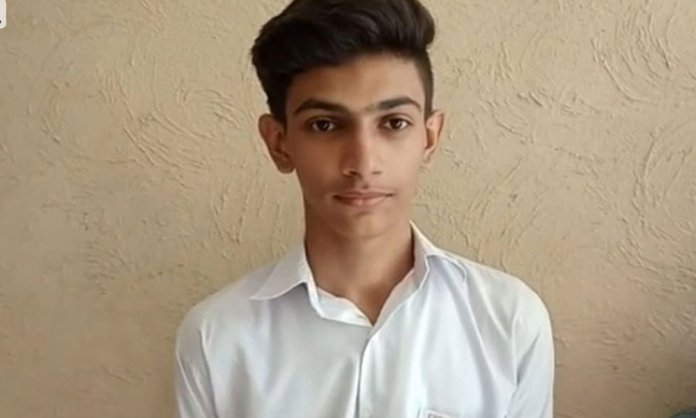 Anas Habib, the son of a newspaper seller in Karachi, has ranked first among 43,021 students with a score of 969 out of 1,100 in the commerce group exams held under the Board of Intermediate Board of Education Karachi (BEIK),
His father visits Empress Market daily to sell newspapers in buses.
Needless to say, his income from selling newspapers in buses is barely sufficient for his basic daily expenses, let alone providing quality education to his son. This makes it even harder for a child like Anas to perform so exceptionally.
Here's what the star's father, Muhammad Habib, said:
"I wished that my son (Anas Habib) became a doctor, but he opted to secure admission in commerce. It was my son's decision. Therefore, I supported him and finally his hard worked brought success to us,"
All of Anas Habib's friends, relatives and neighbours are proud of his achievement.
Here's what Anas said in an interview:
"When I completed my matriculation in science. I wished to become a doctor. But I was interested in business and decided to get admission in the field of commerce. It's a vast filed. In future, I will attempt CSS (Central Superior Services)."

"I attended coaching classes and studied course books for many hours at night. Nothing is impossible. Anyone can bring good results. Education is not someone's private property. Those who work hard will definitely get good results."
According to a press release from the BIEK, A total of 43,021 students were registered out of which 41,985 participated in the examination.
12,888 successfully passed the exams, leaving the ratio of passing at 30.70. 110 students achieved A-1 grade, 1,084 A-grade, 2,696 B grade, 4,262 C grade, 4,230 D grade, and 506 E grade.
As Anas has expressed interest in appearing for CSS, we wish him all the best for it and his other future endeavors.
Here's hoping that more such hardworking students get the chance to shine as brightly as Anas.
Ali Zafar Discusses the Misuse of the 'MeToo' Movement After a Teacher Commits Suicide
What are your thoughts? Let us know in the comments!
Stay tuned to Brandsynario for more news and updates.