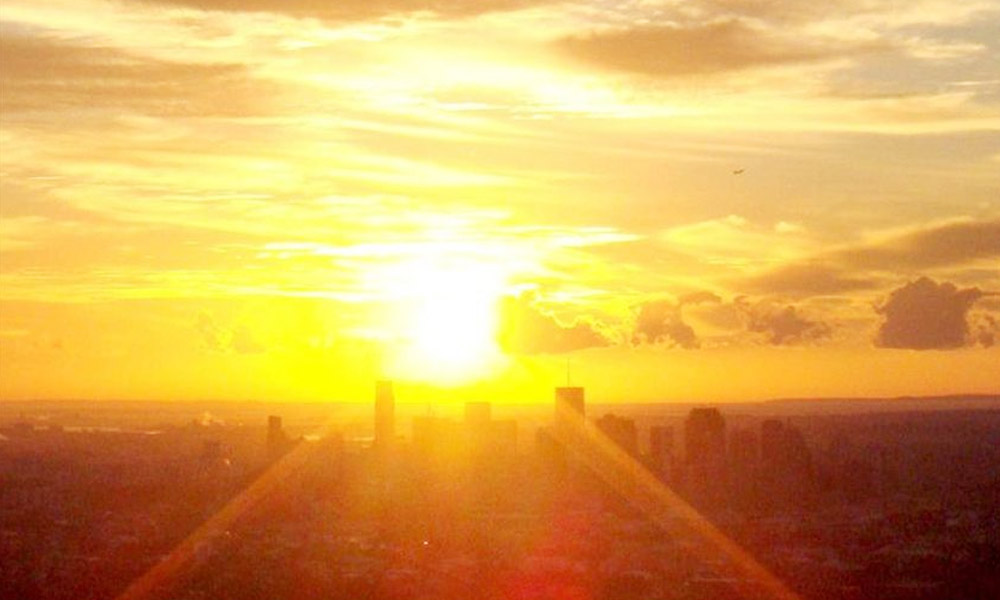 A heatwave is going to hit Karachi in the summer months of May and June, whereas the city will witnesses heavy monsoon rains from April to the middle of May, according to a forecast of the Meteorological Office. Director General, Met Office, Dr. Ghulam Rasool says the entire country will see hot weather in the months of May and June.
He said like the previous year, Karachi will once again face a severe heat wave. In this context, he added, that K-Electric has been directed not to carry out load shedding in the port city during the days of heat wave.
Karachiites should prepare themselves to face the heatwave again. See the steps below to avoid heatstroke in the upcoming heatwave:
http://www.brandsynario.com/11-ways-to-prevent-heatstroke-in-recent-karachi-heatwave/
The mercury level rose to 31 degrees in Islamabad on Tuesday which is very unusual. The temperature is likely to touch 34 degrees in the capital city by the end of February.