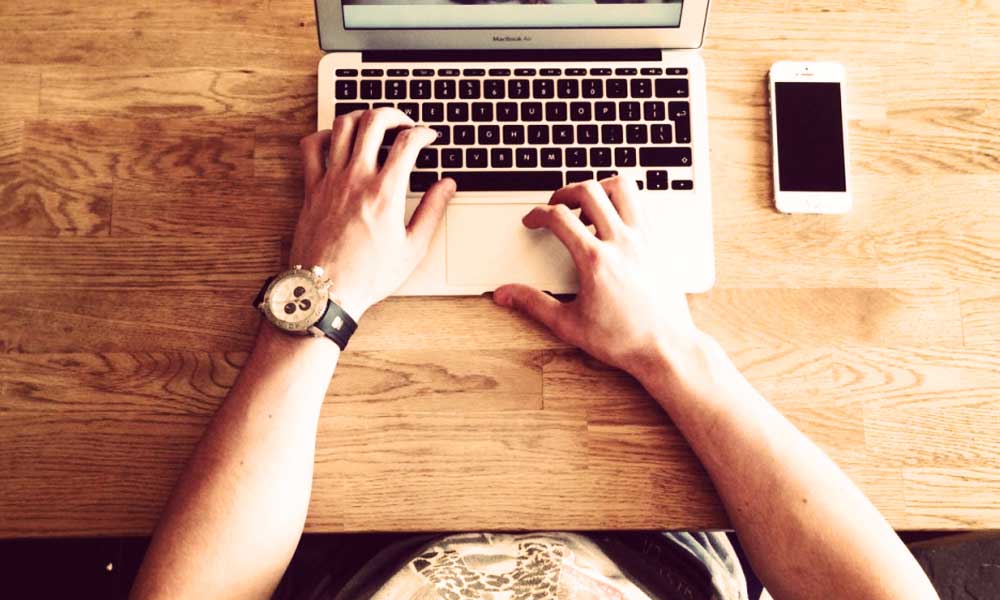 We all are or have been haunted by the what-ifs of not finding the right job. We know how tedious the process of looking for a job opening through newspapers is. The evolution of internet has, without any doubt, provided us with easy and simple alternatives.
The best way to find a job online is to make a personal profile on the leading job portals and search for the right job suiting your credentials. Online job portals, are not only user-friendly but also cover a wide array of skills and interests, suiting every individual's needs, and are immensely successful in connecting employers with the right employee.
Here is a list of top 5 job-related portals in Pakistan. Have a look!
1. Rozee.pk
With a number of nationwide vacancies posted on a daily basis, Rozee.pk enjoys the dignified standard of being Pakistan's # 1 job related website. Formed by a joint collaboration by the founders of renowned companies like Cisco, LinkedIn and PayPal, Rozee.pk pitches in a collaborative front for the employers and potential employees.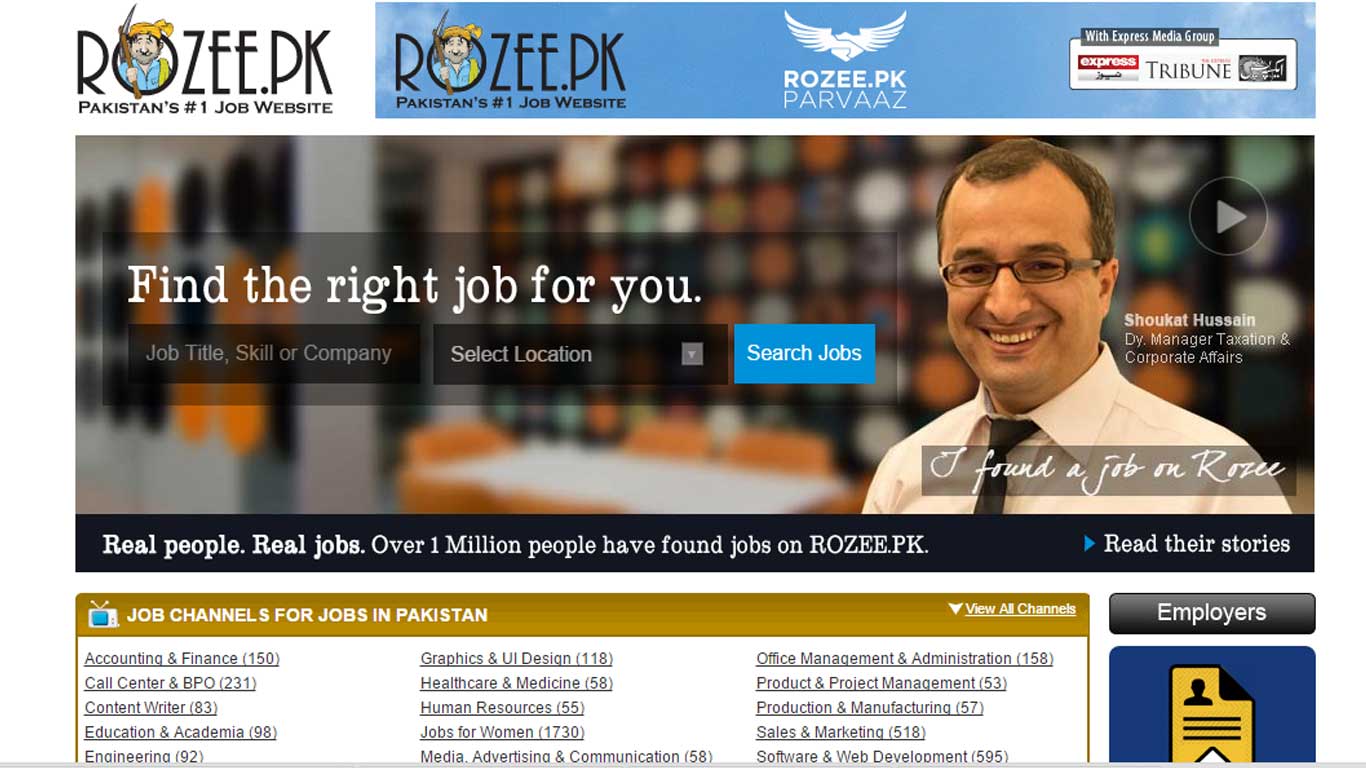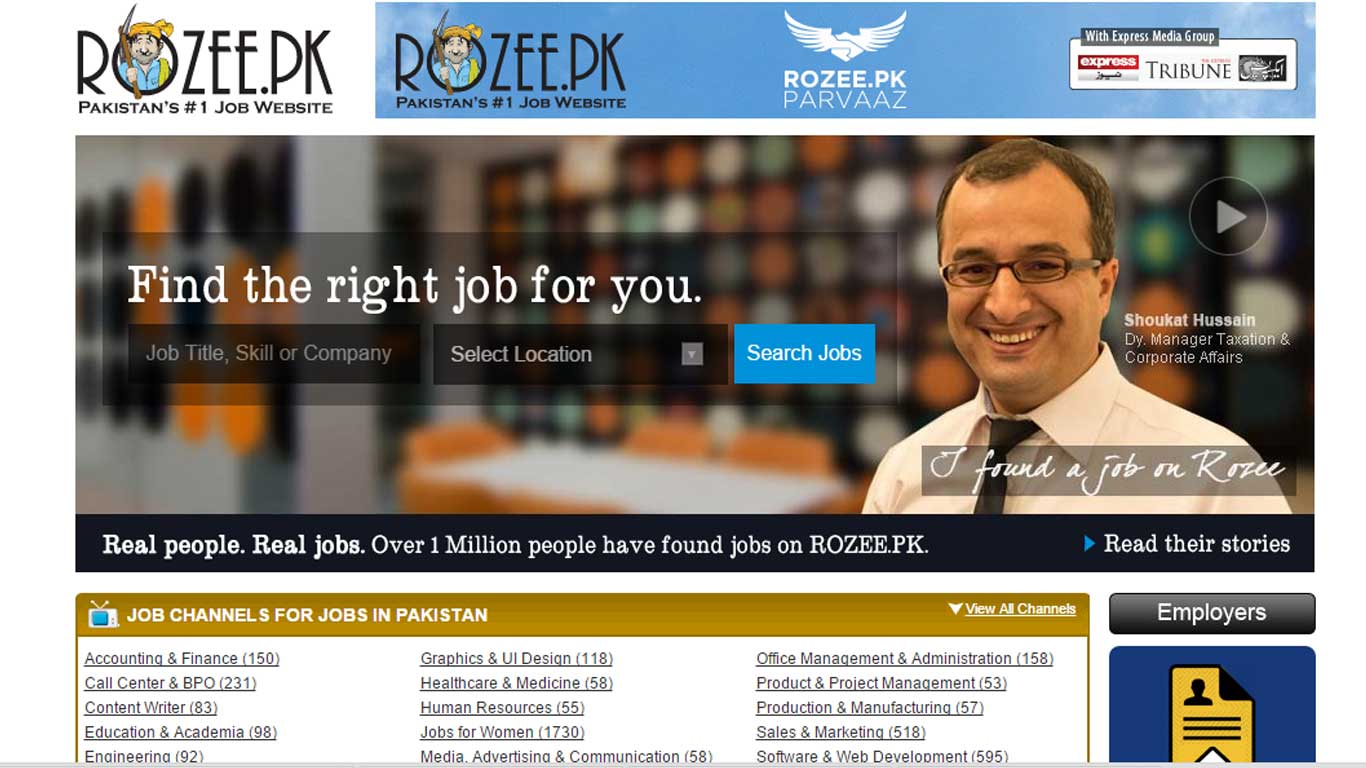 The procedure to apply is simple; create an account with the personal details and current job status, upload CV, log in with the username and password, search for the desired job, choose a category, upload the cover letter and click on "Apply Now".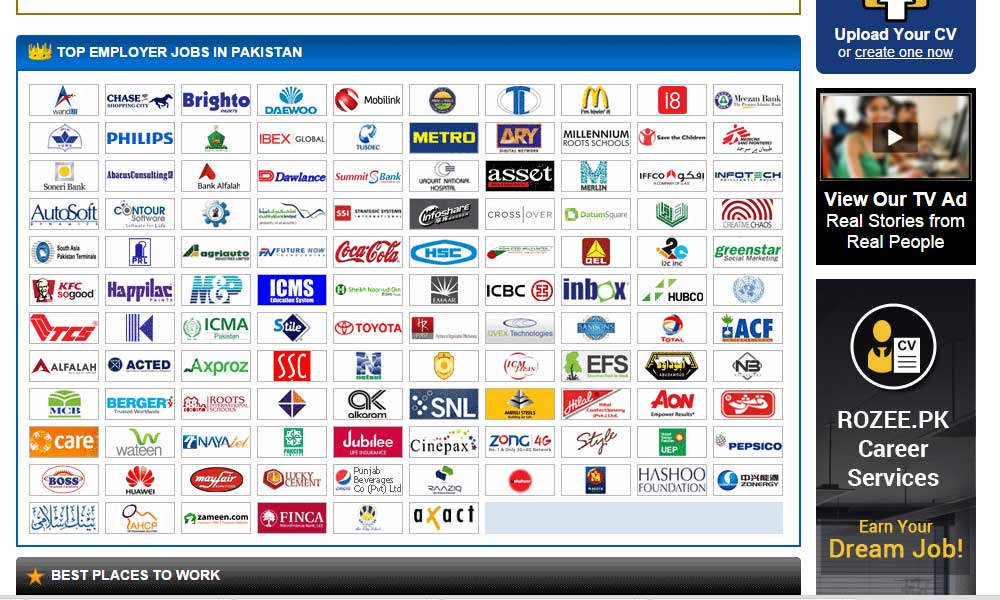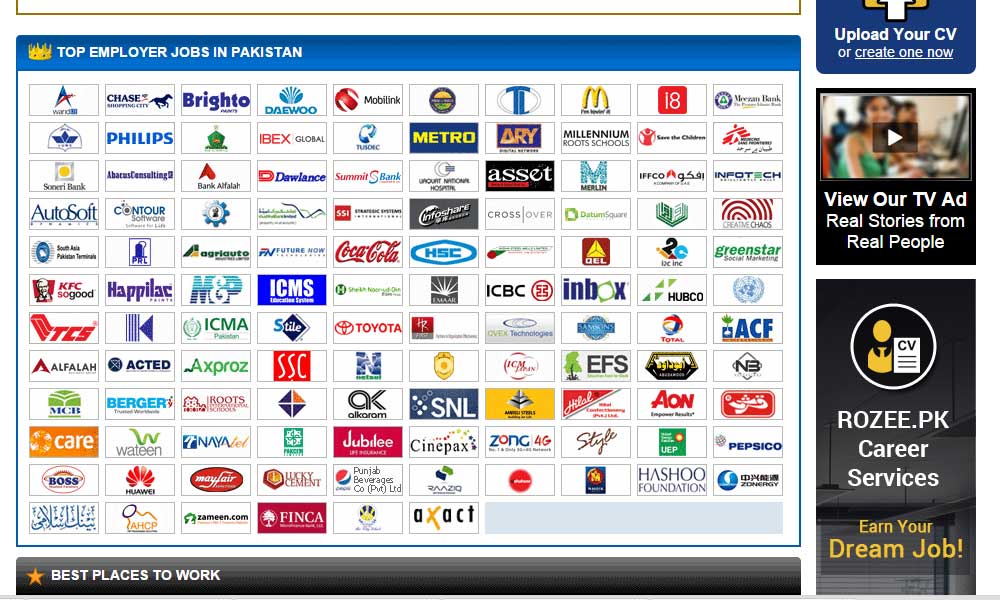 Here is a link to the web portal.
2. Bayrozgar.com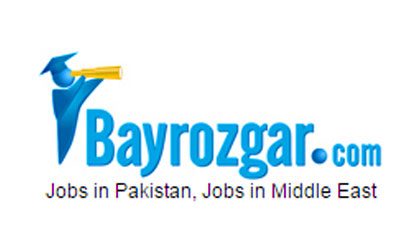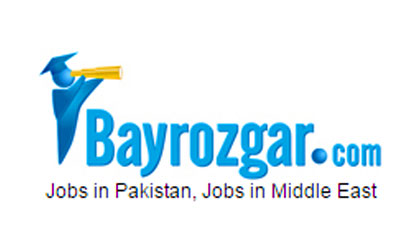 Bayrozgar provides an equally simple opportunity for the employers and employees to look for the perfect match. It offers a wide array of job openings to choose from. You just have to register and take it from there; it is as easy as that!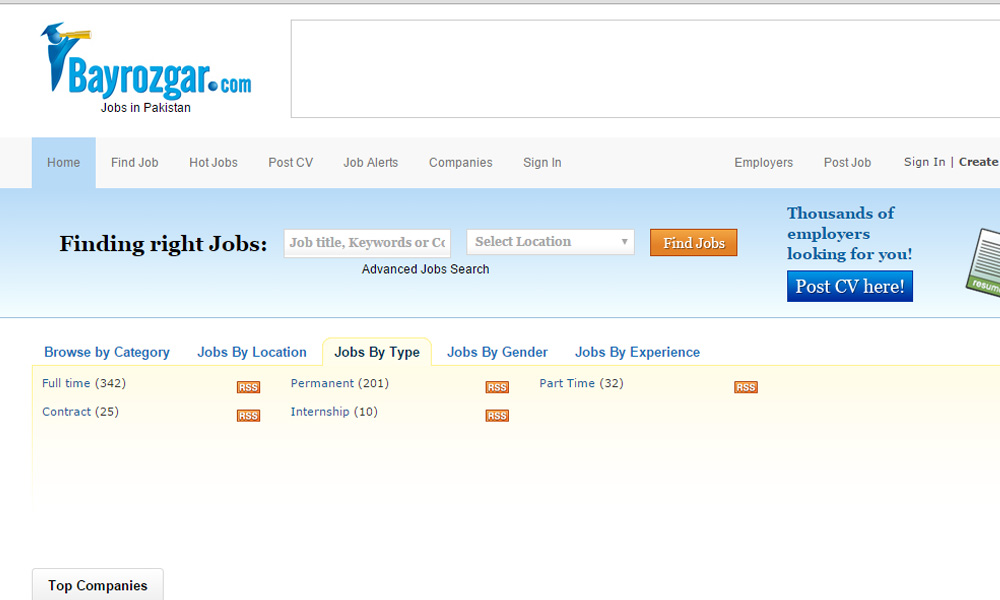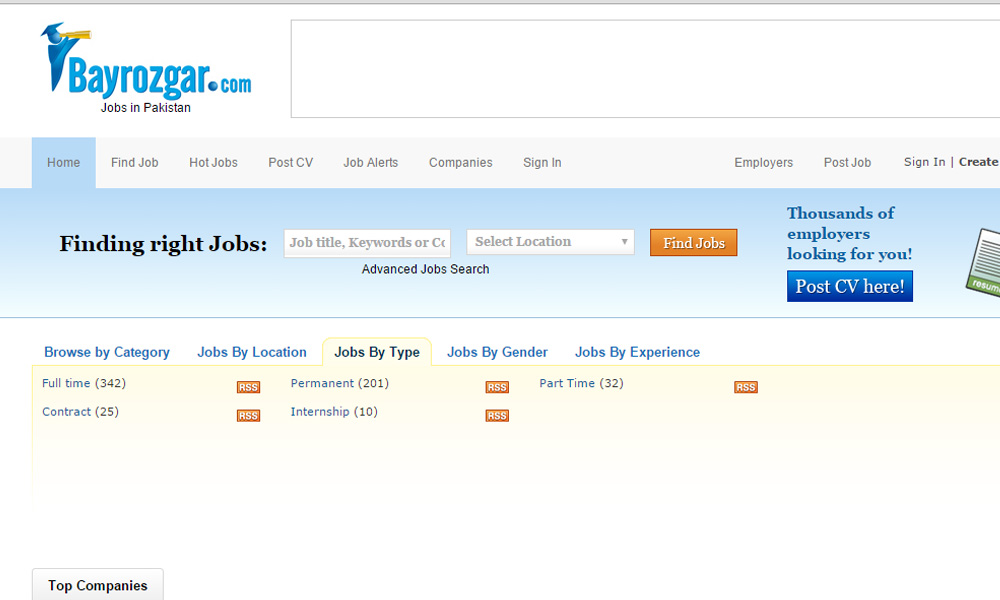 The portal offers job opportunities available in Pakistan and in the Middle East. You can browse the job by category, location, type, gender, and experience. Visit the website now to familiarize yourself with the process here:
3. Mera Mustakbil
The online venture of a Pakistani IT firm 'TechnoBird', Mustakbil was formed back in 2004. It strives to provide a convenient job-hunting experience with a single platform to look for the best fit.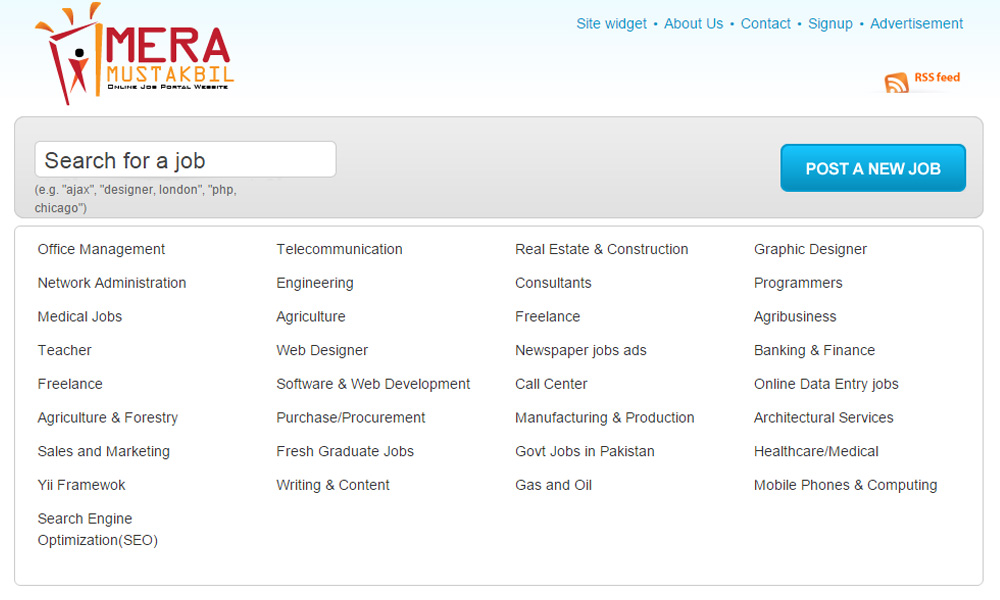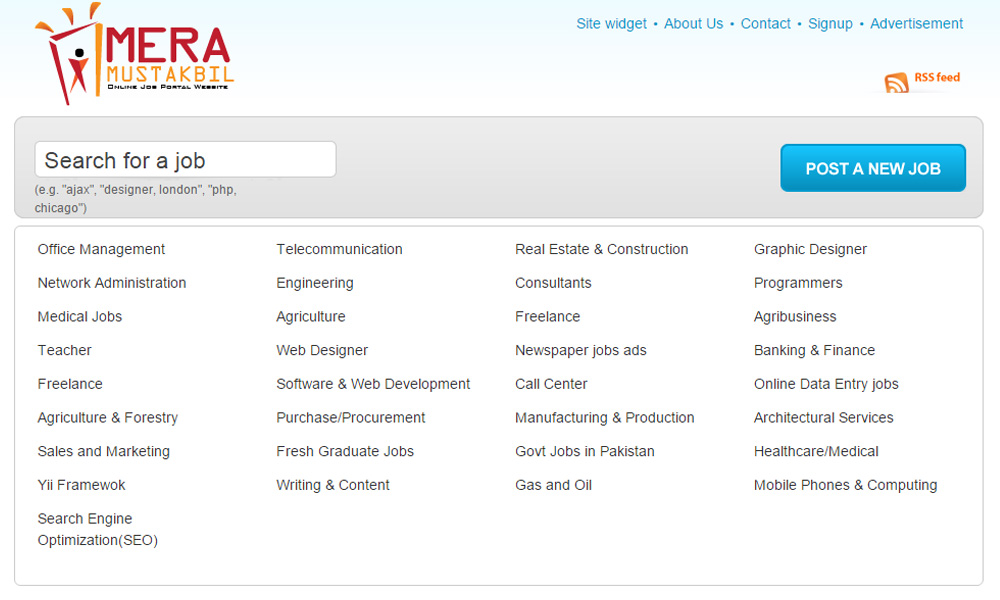 There are 5907 total jobs available on the portal. 25 in Islamabad; 162 in Karachi; 57 in Lahore; 41 in Rawalpindi and 5588 in Other cities.
Visit the website for Mera Mustakbil here:
4. BrightSpyre
With a primary aim to connect talented people with available opportunities, Brightspyre is used by top companies in Pakistan to advertise jobs for job seekers in Pakistan. BrightSpyre puts in a constant effort to improve the connection between an employer and a potential employee.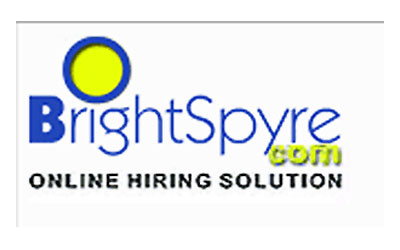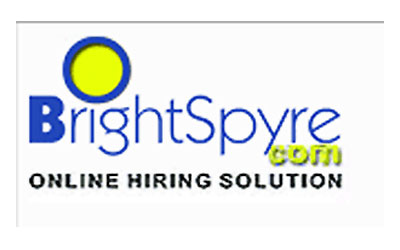 The application process is simple. Sign up for an account, add in all your personal details, and professional experience, search for the job you want and click on "Apply Online" to add the current and expected salaries.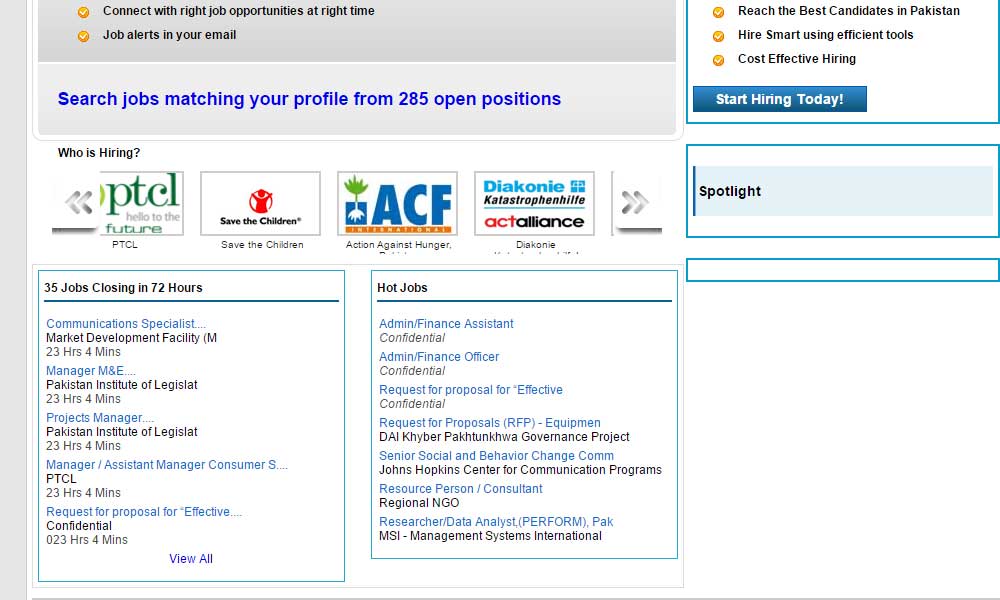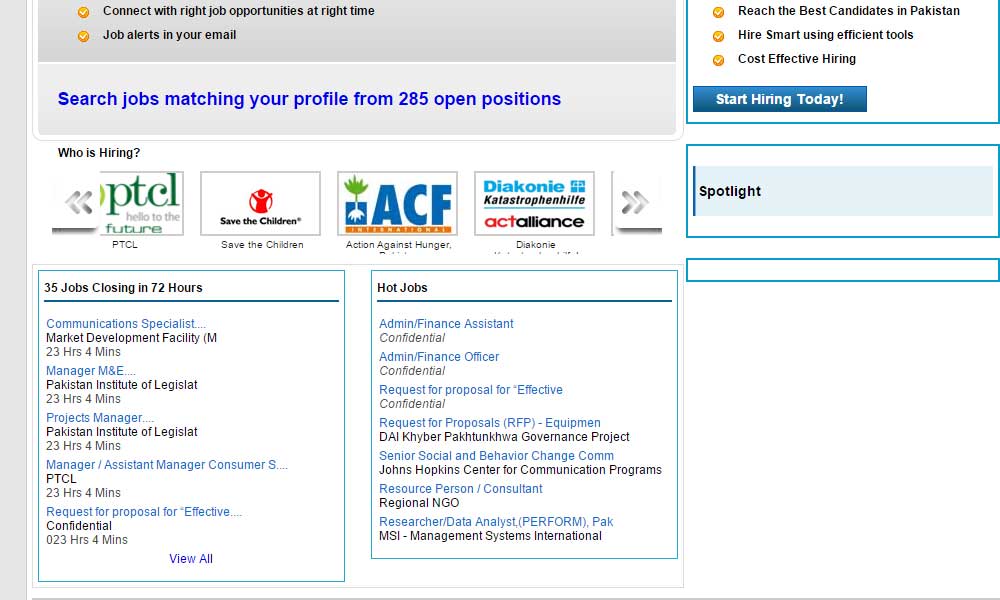 Users have easy access to the portal through their computers and smartphones without devising anything on paper.
Visit the website for here:
5. Hunar.Pk
Founded in 2007 and based in Lahore- Pakistan, Hunar.pk gives great importance to individual job seekers and believe that employees are the building blocks of any organization's success. The practices adopted by the firm helps Hunar.Pk in providing the perfect fit for every suitable job posting.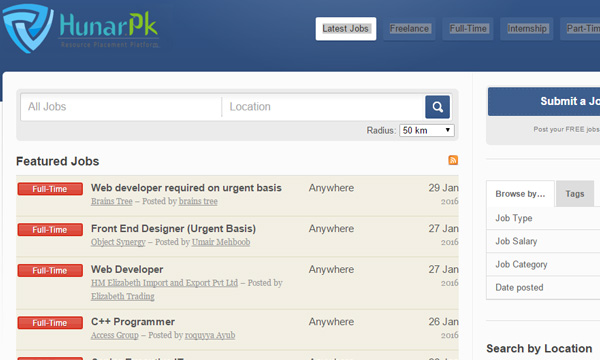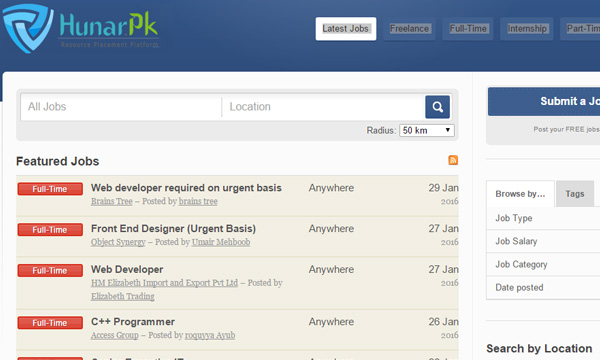 Visit the website here for more information.
Apart from these top 5 job portals, there are some Facebook pages that work as online job portals too, to get the suitable candidate a perfect job opening.
Below are the links to some of the other important job portal groups and related facebook pages;
Jobs in Pakistan; Jobs and Internships Forum of Pakistan – JIFP; Jobs in Karachi; Jobs Available; Jobs opportunity in Karachi
If you have any experience with the above-mentioned portals in finding the best-fit job, let us know in the comments below: and stay tuned to Brandsynario for more updates.
Stay tuned to Brandsynario for more updates.