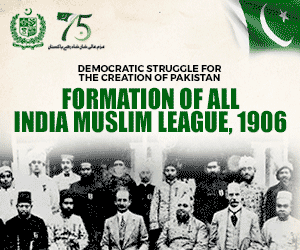 Jiye Technologies, Pakistan's fastest growing agri-tech platform recently launched 'Kissan Kahani' the country's first ever animated, bi-monthly awareness program for farmers, which will help them understand and exercise their fundamental rights.
The content of Kissan Kahani uses local language and imagery to build relatability with the farming community and focuses on enabling them to overcome their challenges by helping them leverage technology, in order to get better access to agri-markets, agri-information and agri-fintech. The content will be released fortnightly (on Wednesdays) across Jiye Technologies social media handles, especially their YouTube channel.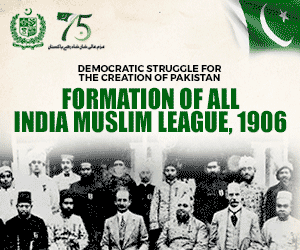 According to the company, with its distinct characters, Kissan Kahani is Pakistan's first ever modern-day farmer awareness program on social media, that gives a localised feel of a 'comic book series'.
Giving further details, Zunair Muzaffar, Head of Brand and Marketing, Jiye Technologies, says the company worked on two simple and universal insights, a) people in rural areas understand images more than they understand words, and b) people in rural areas like to hear and tell stories. He says the format of the program is inspired by EPI (Eradication of Polio Program) and World Health Organization's Maternal Health Program, that gives out training materials for lady health workers – illustration-based training, public demonstration manuals for lady health workers in rural areas for effective mass translation of complex messages. Jiye created the series in partnership with AT&R, their creative agency.
"Our motto is value-creation and every day we try to create a measurable impact on our ecosystem," says Zunair, adding that Kissan Kahani is a content series owned and produced by Jiye, but is proposed to benefit the entire agri-ecosystem. Since it is a farmer awareness program, the company encourages all brands and media houses who create, air, publish messages on subjects such as farming best practices, farming inputs or financing, yield enhancement advisory and anything in the interest of farmers, to collaborate and create an enhanced version for the audience.
The platform, they say, will enable all players in the agri-ecosystem to convert technical messaging into engaging and fun messages conveyed through story-telling.
Furthermore, Muzaffar says what actually sets Kissan Kahani apart from others is its authenticity and localisation, since all episodes are based on true stories and real-life encounters of farmers and their families, so much so that names of the animated characters are also inspired by real names from farming families.
Jiye Technologies is Pakistan's fastest growing agri-tech network, working to revolutionise the agricultural sector in Pakistan. Earlier this year, on International Women's Day (March 8)  Jiye launched Pakistan's first ever female empowerment program Jiye Aurat and Pakistan's first BNPL solution for Agri businesses. The company is a farmer-first platform creating easy access to inputs, democratising access to major markets and catalysing agri-fintech adoption in Pakistan.
Their plans ahead include expansion into further verticals to enhance their business support initiatives and also built a highly efficient agricultural supply chain across the country and beyond