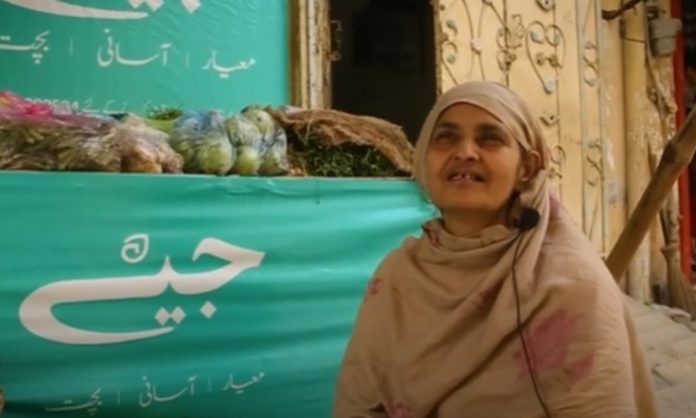 In honour and recognition of women around Pakistan, this International Women's Day, Jiye Technologies – a Pakistan-based agri supply chain platform – launched the Jiye Aurat Initiative, with an objective to support and empower female retailers in the agricultural sector by providing them training, access to financing and providing them equipment vital for them to run their businesses effectively.
Jiye Technologies was established in 2021 by Ali Amin (ex-Careem and Swvl), Osama Salman (ex-Unilever & Swvl), and Ahmed Bilal Afzal (with over eleven years of experience in logistics and supply chain).
The platform aims to revolutionize the agri-supply chain in Pakistan with the 5th largest population and 56m acres of crop-able land, where over 40% of disposable income is spent on food (a glaring figure compared to a single digit in the developed world). The startup aims to bring food safety to the region by solving conventional supply chain inefficiencies from farm to retail. They will achieve this by connecting farmers and businesses through a tech-enabled supply chain, where farmers get fair and neutral access to markets, complementing inputs and fair financing so that businesses can enjoy quality and convenience, enabling both sides through embedded fintech products.
Talking about the initiative, the founders are of the view that entering a male-dominated sector is a daunting task that deters many women from establishing their own businesses. Realizing the importance and need of supporting such women entrepreneurs, Jiye Technologies designed a program for these women that consists of four important facets; tech inclusion, where the women will be taught how to use technology to run their business through Jiye App; financial literacy and inclusion, where they will be given the opportunity to access credit while ordering produce; the uplift of their retail outlets by providing them with equipment such as digital weighing scales, water coolers, and cash registers, as well as refurbishing their stores with brand signage, racks and storage shelves and enabling these women by helping them increase their access to customers through digital mileage.
"We always felt that we have a moral responsibility to help create social uplift in our communities. Through creating an environment of equal opportunity that works towards building an inclusive agricultural sector, we hope to see more women start their own businesses and look forward to supporting their entrepreneurial aspirations," says Amin.
Here's the video:
Seconding Amin's statement, Salman adds that Jiye Aurat is not just a campaign, it is a platform built on our belief system as an organization. We exist to enable and activate the transformation towards a progressive and prosperous Pakistan with agriculture and going beyond. It is practically impossible without involving women who make up 51% of our population. "Our motto is to encourage women to start and flourish in their entrepreneurial ventures across categories because we believe that women have the innate ability to do more with the multiple roles they play in life. Jiye Aurat is a slogan, a chant and a prayer for Pakistan's rapidly changing agri-ecosystem with Jiye being the torch-bearer of transformation through tech."
To kick start the initiative, Jiye Technologies identified eight such women retailers in Lahore – their retail outlets were shabby, they were primary/sole bread earners of their families and wanted to set up their fresh produce retail stalls and required support to set up – and began uplifting their outlets.
Next, the women will be given retail training in technology for which Jiye is developing an internet usage training manual. "We have an on-ground Ed-tech program for retailer app education (how to use the application); we are giving them fintech awareness through loan/credit application training as well through our strategic partnership with BNPL under the Jiye Khushhaal Karobar program.
The Jiye App would offer a wide range of fresh produce inventory at fair prices (cheaper than the conventional marketplaces/mandis), retail-friendly SKU varieties, and small tools like calculator, shopping cart, and order times (for punctuality of delivery), which though are small in nature but prove highly effective for everyday business needs of retailers. The app also shows the historical records of retailers' purchases, along with total transparency through (dispatch and delivery times and push notifications for real-time updates on order status).
With time, the trio are also planning to add the 'first ever' Agri-ledger for farmers and access to microfinance loans through strategic partnerships.
Their next big goal for 2022 is to introduce fintech products across the value-chain and enhance access to working capital. As for 2023, the plan is to launch the seed to farm aspect and revolutionize the complete value-chain.