Shazia Manzoor is an icon in the Pakistani entertainment industry and Jannat Mirza is a rising star. The two women have made their presence known albeit in different areas altogether. However, recently, the two stars collided in the most humorous way possible. There was some acting and then there was over-acting— netizens just won't have it. Here's what went down:
Read more: Asim Azhar Wins Hearts After His Soulful Version Of 'Durood o…
Shazia Manzoor Avoids A Fall
They clearly look like they are at an official and glamorous ceremony. Shazia Manzoor is about to walk toward Jannat Mirza when her foot trips in the air and she is about to have a bad fall. Luckily Jannat Mirza is there and she supports Shazia Manzoor, preventing her from falling. They then hug and you can clearly see the surprised expression on Shazia Manzoor's face even after. If you notice closely enough, she did not trip on anything in particular.
Have a look at the video here:
View this post on Instagram
What Are People Saying?
Truth be told, people are just not impressed or interested or even engaging with this video. It is simply making round because it is very visible that Shazia Manzoor and Jannat Mirza are overacting. Netizens believe that Manzoor was not about to fall, this was simply a show. They're also confused about why this pop culture icon is mixing with these rising stars and doing such strange hyper things?
Have a look at their comments to see what they all had to say: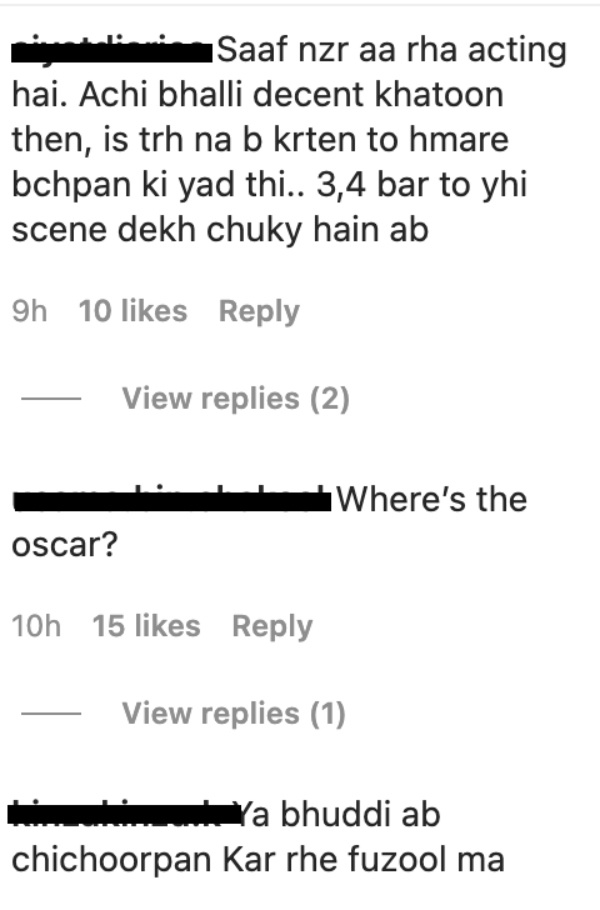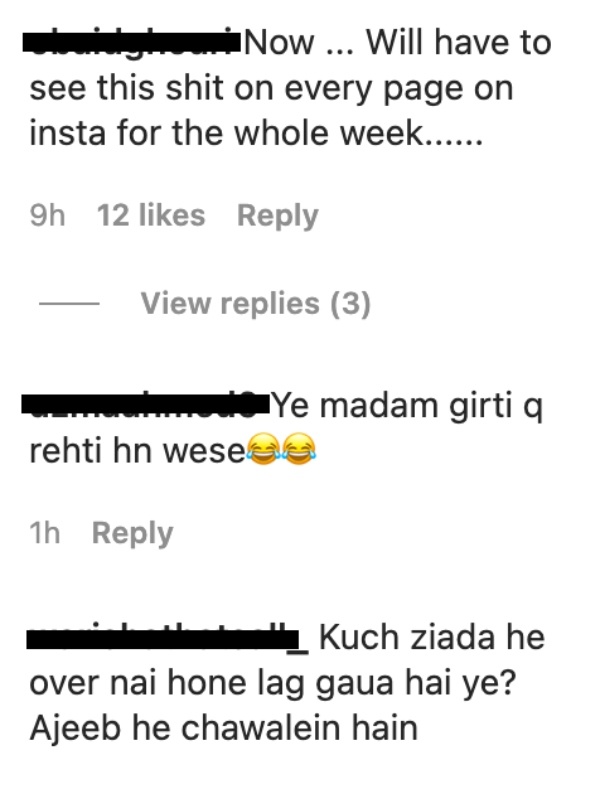 Here's more:

Remind You Of Something?
 A while ago, Shazia Manzoor came into the headlines because she was walking on the ramp with Alizeh Shah. The girl was simply minding her business and walking about with such heavy clothes when Shazia Manzoor started dragging her and pulling her like a doll. That which was expected did indeed happen. Alizeh Shah did finally fall as a result on-ramp the, in front of everybody.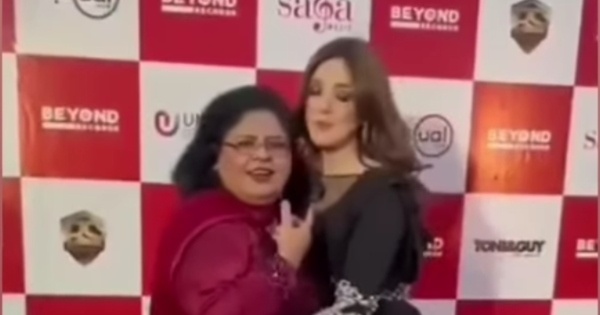 Even in this case, Shazia Manzoor was criticized for being like this as a person and also dealing with Alizeh Shah like that. People are also saying this is payback for what she did to Alizeh Shah. Is that true or was this simply acting in an attempt to be humorous?
Read more: Alizeh Shah Falls On The Ramp At Bridal Couture Week
Stay tuned to Brandsynario for the latest news and updates.