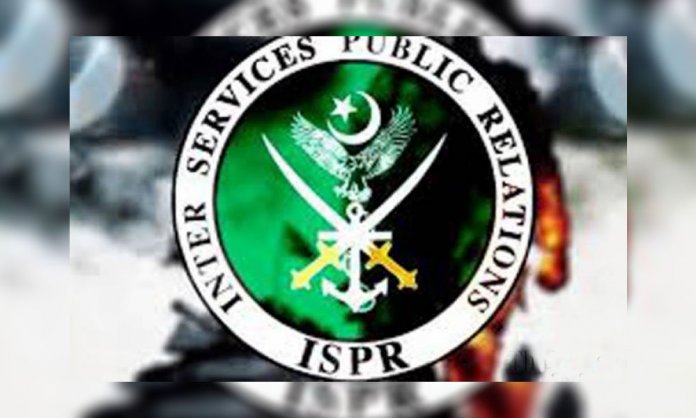 The Inter-Service Public Relations (ISPR) has launched a public service message for the residents of Pakistan.
According to the notice, the people have been warned about fake calls from scammers claiming to be Pakistan Armed Forces officials.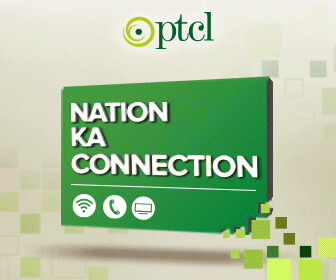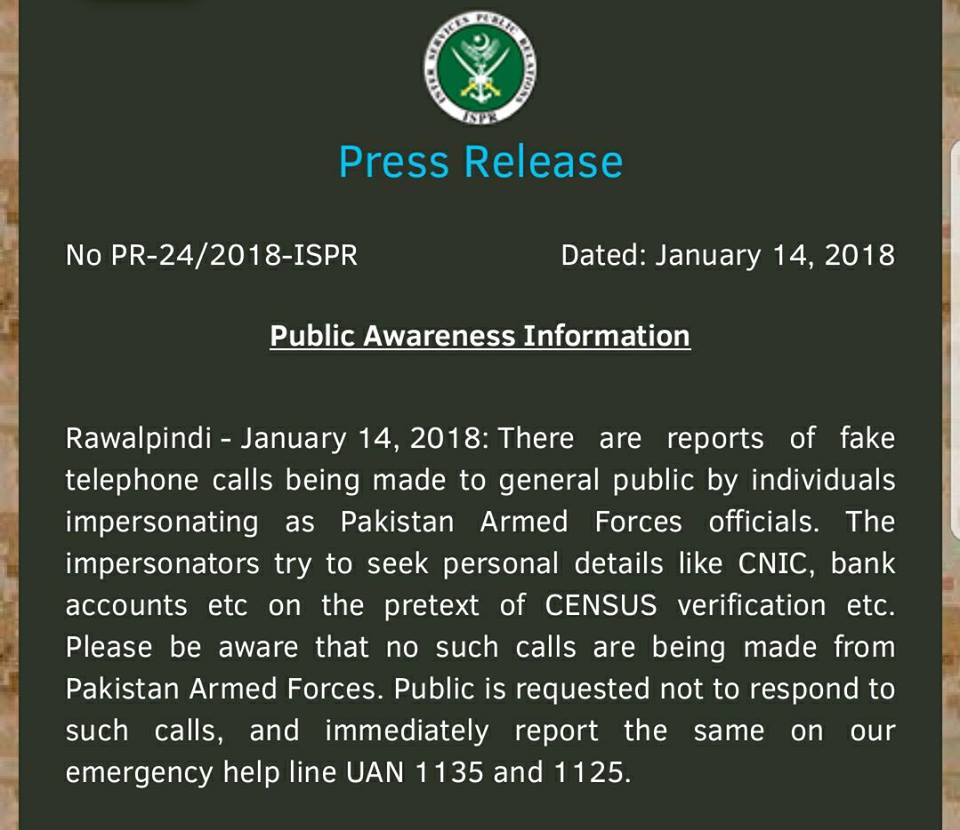 They call individuals asking for personal information such as their CNIC numbers, addresses, and other personal bank details which are not to be disclosed.
These impersonators claim to be doing CENSUS verification and are using other pretexts as excuses.
It is highly urged for all citizens to be aware of this scam and not to fall for the trick. The Pakistan Army is not making any such calls. For those who have already received, or if you do, inform 1135 or 1125 about it and report them immediately.
Earlier, Chinese individuals with the help of some Pakistanis were caught trying to hack into bank accounts via ATMs.
The Chinese were caught on CCTV images replacing ATM parts with other parts which had scanners.
When an individual used the hacked ATM, their PIN and details were recorded by the scammers and their entire bank account was emptied, tracing back to cities in China. Now, the scammers have found another way around to trick innocent people into giving away their personal information.
Stay safe, stay alert!
Stay tuned to Brandsynario for more news and updates.